Eugene James Sweeney, 81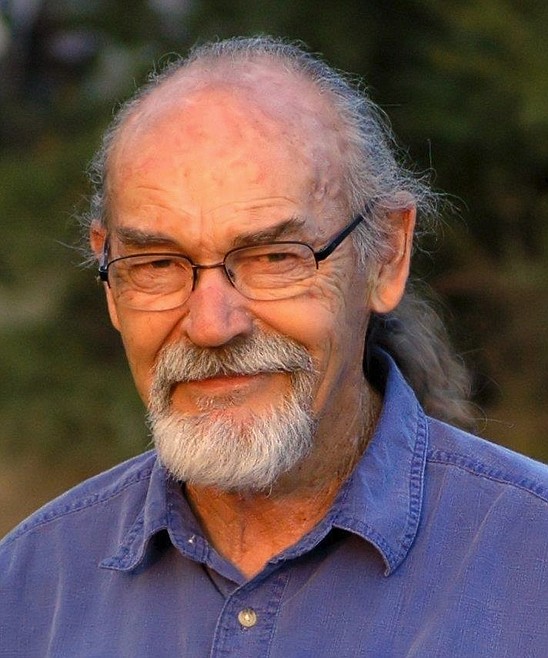 Gene Sweeney, 81, of Kalispell, passed away peacefully of natural causes on July 15, 2022, at BeeHive Homes of Kalispell.
Gene was born on May 10, 1941, in Pacoima, California, to William Sweeney and Frances McKenna. He lived in Orange County, California, for 50-plus years. Gene graduated from Western High School in 1960 and enlisted in the Navy that same year. After ranking top in his Navy class, Gene reported to the USS Los Angeles (CA-135) and became a dark room man/photographer. He was recommended for the Good Conduct Medal before being honorably discharged in 1964.
Gene worked at Disneyland in Anaheim, California, for 25 years as a painter and coatings specialist. For five years he painted the famous King Arthur Carousel horses, a role which granted him several TV interviews. Gene rose into management, but his favorite work was being an artist whose work added to the magic of the Magic Kingdom.
Gene was a kind, sensitive and artistic soul with a mischievous sense of humor. He loved nature, hiking, art, photography, dancing and gardening. Gene became a faithful Christian in 1984 and led several others to the Lord.
Gene is survived by Nancy, his beloved wife of 52 years; his son, Jason; his three grandchildren, and three siblings.
Gene's family wishes to express our deepest gratitude to the amazing nurses at BeeHive Homes of Kalispell. They became like family to Gene. Their tender and patient care brought out the best in him and filled this final chapter of Gene's life with abundant comfort and fun. You have made our smiles brighter and our souls more grateful forever because of your love and care for Gene. Thank you!
Recent Headlines
---