Family looks to open new restaurant in former Evergreen Applebee's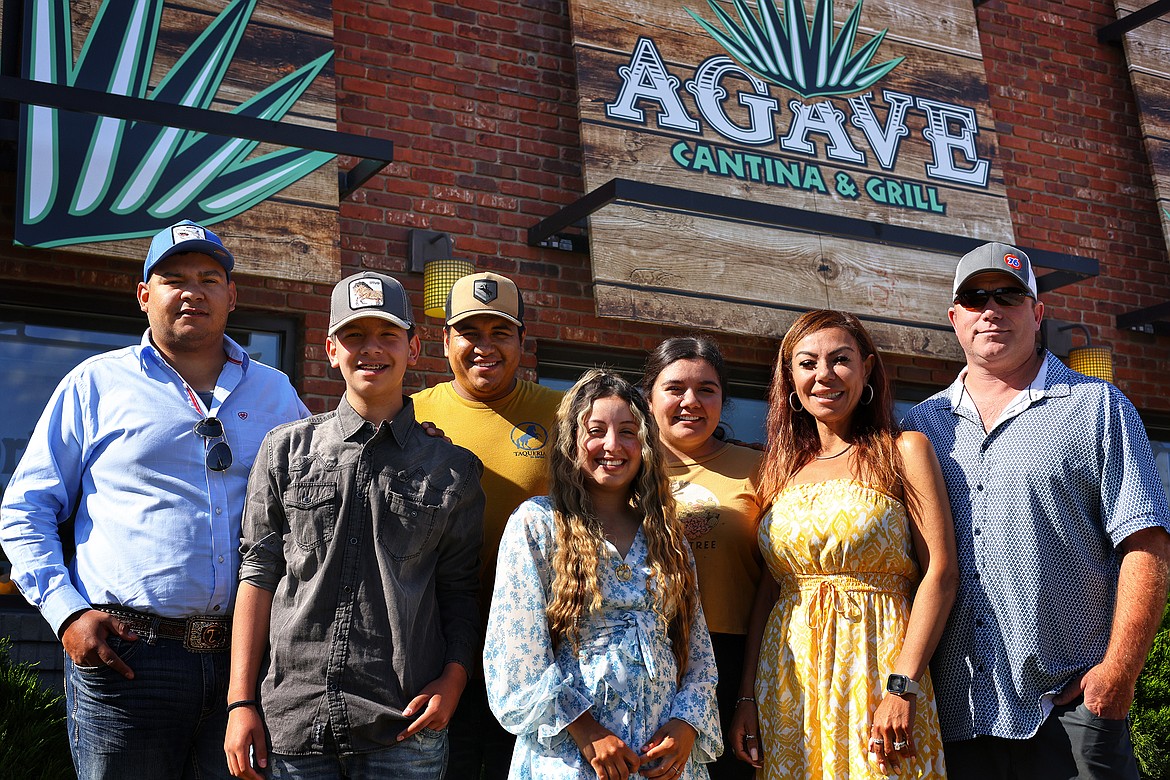 The Lopez family is opening the Agave Cantina and Grill in the former Applebee's building in Evergreen. (Jeremy Weber/Daily Inter Lake)
by
JEREMY WEBER
Daily Inter Lake
|
July 31, 2022 12:00 AM
Carmina Lopez and her family are breathing new life into the former Applebee's building in Evergreen with the planned opening of the Agave Cantina and Grill.
The owner and operator of Los Caporales in Evergreen for 28 years, Lopez says the new restaurant came about due to a set of serendipitous circumstances.
"We had been talking about needing a bigger location for a long time. I wasn't really looking to start a new business, but it was the right opportunity. When that building became available, we just had to consider it," she said. "We have just outgrown the current building and parking has always been bad. We are very excited to have a larger building with much more parking. The bigger kitchen is also a plus."
When it came time to choose a name for the family's new venture, Lopez says the choice was simple.
"We debated the name but I have always been a tequila drinker, so the Agave name only felt right," she said. "We are from Jalisco, where a lot of the agave for tequila comes from. The new name honors our heritage and it is catchy as well."
Los Caporales will remain open at its original location, but Lopez says there will be significant menu changes as the location will keep five to six of the current most popular menu items but will shift to offer more traditional American bar food to customers.
The new Agave Cantina and Grill will offer several of the original Los Caporales staples, but will also include a host of new menu items which are still being finalized.
The old Applebee's building is currently being remodeled to prepare for the planned opening as the new restaurant will offer a full bar and a casino.
"We have had several cars pulling in everyday just to see what is going on," Lopez said. "I think everyone is excited that something is happening with this building and we are excited to be able to offer more amazing food to Evergreen."
With the help of her children and family, Lopez says the work on the new location is well underway and she hopes to have the restaurant open by the fall at the latest.
"We did this right after Covid when staffing is next to impossible, but we are going to give this a go. We have enough staff to get us going and we are really excited about getting up and running," she said. "All of my children are playing a big part in this and I would not be able to do this without my family's help. I feel blessed to have them around. It's another adventure, but we are ready for it. We have been in Evergreen forever and we are glad that we didn't have to move away to make this happen."
Recent Headlines
---