Republicans Fuller, Sprunger win legislative primaries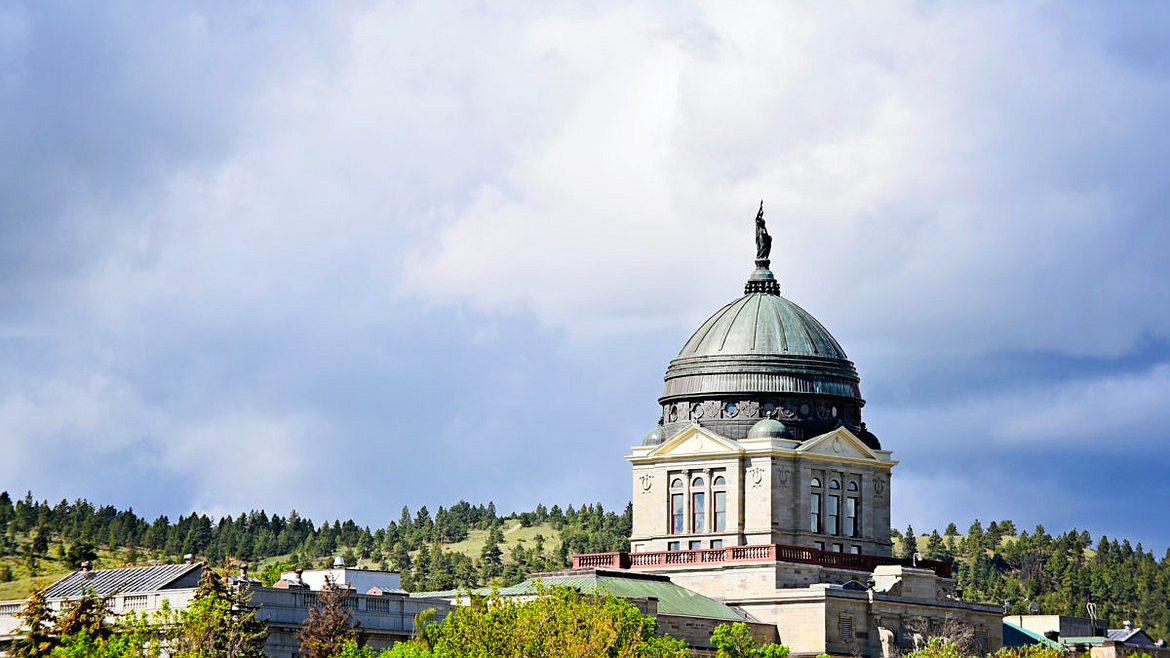 The dome of the Montana Capitol in Helena is seen in this file photo. (Eliza Wiley/Montana Free Press)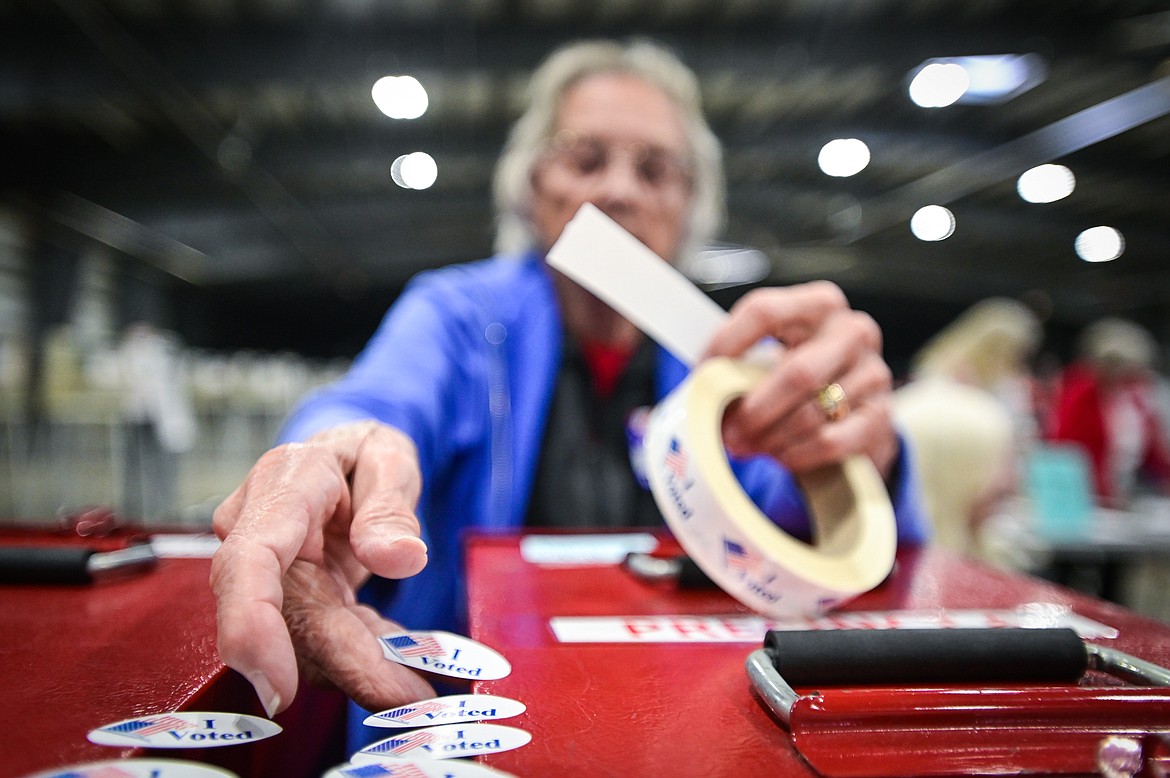 Jean Cross, an election official with Flathead County, places stickers out for voters in the primary election at the Flathead County Fairgrounds in Kalispell on Tuesday, June 7. (Casey Kreider/Daily Inter Lake)
Previous
Next
by
DERRICK PERKINS
Daily Inter Lake
|
June 9, 2022 12:00 AM
Veteran state lawmaker John Fuller handily defeated his Republican rival and political neophyte Lee Huestis in the GOP primary for the Senate District 4 seat.
Fuller, who currently serves as the state representative for House District 8, netted 2,044 votes to Huestis' 1,569 in the June 7 primary. The victory means Fuller will advance to square off with Kyle Waterman, the sole Democrat to file for the state Senate seat, in the November general election.
"I think that people recognize that I am the Republican with conservative Montana values that will work hard and be effective to achieve those [values] in the upcoming general election and in the upcoming legislative session," Fuller said following his primary victory.
Among both in-person and absentee ballots, Fuller led his rival in the campaign to represent the district, which encompasses Kalispell. Fuller said his record in the statehouse aided in his effort. He garnered headlines during the last legislative session for sponsoring several bills aimed at transgender people, namely legislation forbidding gender reassignment surgeries on transgender youth and a bill that placed restrictions on transgender athletes.
Gov. Greg Gianforte quietly signed the latter bill into law last year.
"I think that my experience and conservative voting record in my district for the past two [legislative] sessions played a very important role," Fuller said on Wednesday, pointing as well to his support for veterans in the community.
Waterman, a former city councilor who ran unopposed in the Democratic primary, still earned 839 votes, the bulk of those coming by way of absentee ballots. Senate District 4 is represented by Republican Mark Blasdel, who will term out in 2023.
IN ANOTHER hotly contested GOP primary statehouse race, local public relations professional Courtenay Sprunger overcame Dave Ingram in the campaign for House District 7. Sprunger netted 800 votes to Ingram's 670 for the seat, which is centered on Kalispell.
Sprunger attributed her campaign's focus on real-world solutions to everyday problems and priorities to earning votes.
"I think people want to talk about the practical everyday things that are impacting their lives," she said, pointing to her emphasis on the housing issue as well as infrastructure and public education.
Though coming into the race with a modicum of name recognition — Sprunger spent seven years on the board of the Kalispell Chamber of Commerce — she said an emphasis on discussing issues one-on-one with voters led to her success.
"Here are some practical, feasible things we can do together — that resonated with people at their doors," she said of her campaign efforts. "I knocked on thousands of doors; I talked to everybody. I think that makes a difference. People want to know who you are."
She also credited her team of volunteers with turning out the vote.
Sprunger moves on to face Democrat Angela Kennedy in the general election. A certified professional project manager with a background in the technology sector, Kennedy was the sole Democrat to file for the seat and took in 381 votes in an unopposed primary.
AMONG THE other GOP primary races of note, Mark Noland knocked off Rob Tracy in Senate District 5, 2,621 to 1,619. There is no Democrat filed in that race.
In Columbia Falls' House District 3, Braxton Mitchell garnered 1,331 votes to easily overcome Lorena Wood, who netted 487. Mitchell will square off with Democrat Andrea Getts in the general election.
As expected, Republican Matt Regier will face off against Democrat Kimberly Pinter in the House District 4 general election. Both ran unopposed in their respective primaries.
In Whitefish's House District 5, Lyn Bennett earned 791 votes to Brian Owens' 625, netting the Republican nomination. Bennett faces Democrat Dave Fern in the general election.
Republican Amy Regier, the sole candidate of either party to file in the House District 6 seat, took in 2,346 votes.
Fellow Republican Terry Falk overcame a crowded field to win the GOP nod for House District 8. He defeated David Dunn, Lynne Rider and Mark Twitchell with 1,118 votes. No Democrats filed to run in that district.
In Evergreen's House District 9, Republican Tony Brockman took in 767 votes to Constance Neumann's 700 and David August's 475. There are no Democrats running for that seat.
Republican Bob Keenan will run against Democrat Mark Phillips on the November ballot for House District 10. Both ran unopposed in their respective primaries.
As for House District 11, Republican Tanner Smith earned the GOP nod with 1,520 votes, edging out rivals Ronalee Skees and Devon Decker. There will be no Democrat on the November ballot for that seat.
Republican Paul Fielder and Democrat Colleen Hinds both ran unopposed in their primaries for the House District 13 seat.
News Editor Derrick Perkins can be reached at 758-4430 or dperkins@dailyinterlake.com.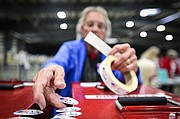 Recent Headlines
---