Family-owned Florence Coffee opens Whitefish location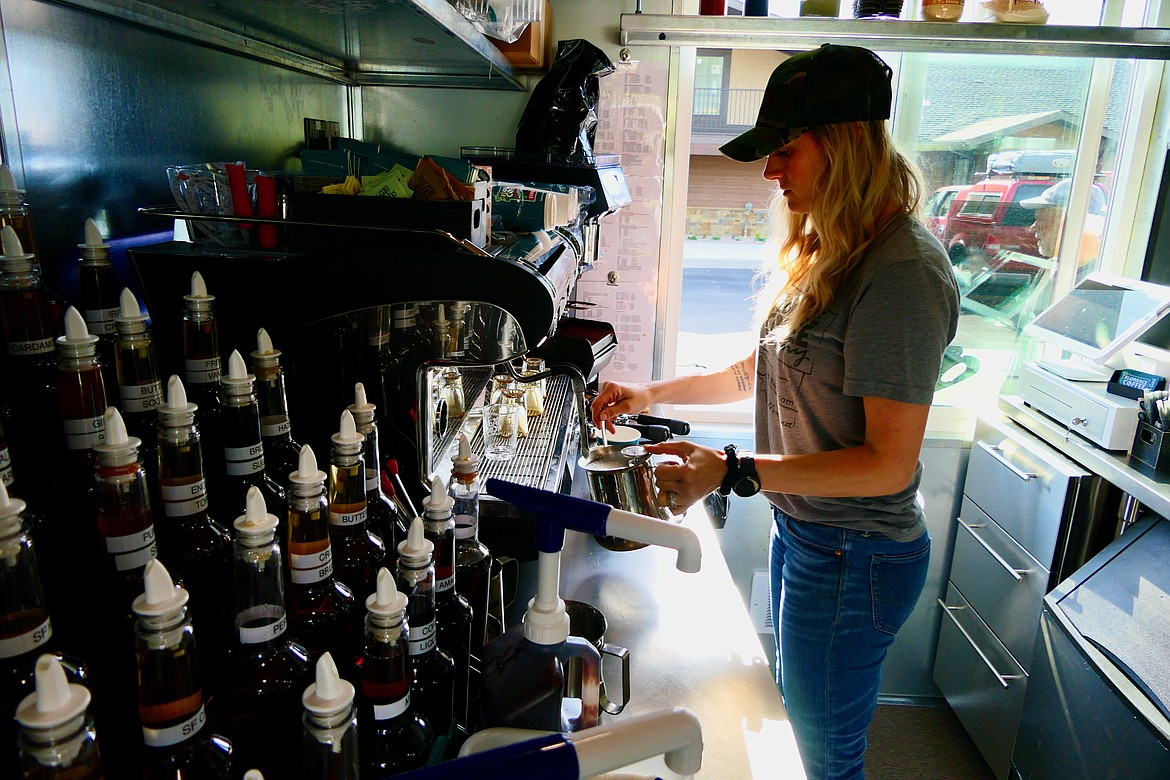 Sam Jochinsen makes an iced coffee at the new Florence Coffee Company location in Whitefish on Thursday, June 9. (Matt Baldwin/Daily Inter Lake)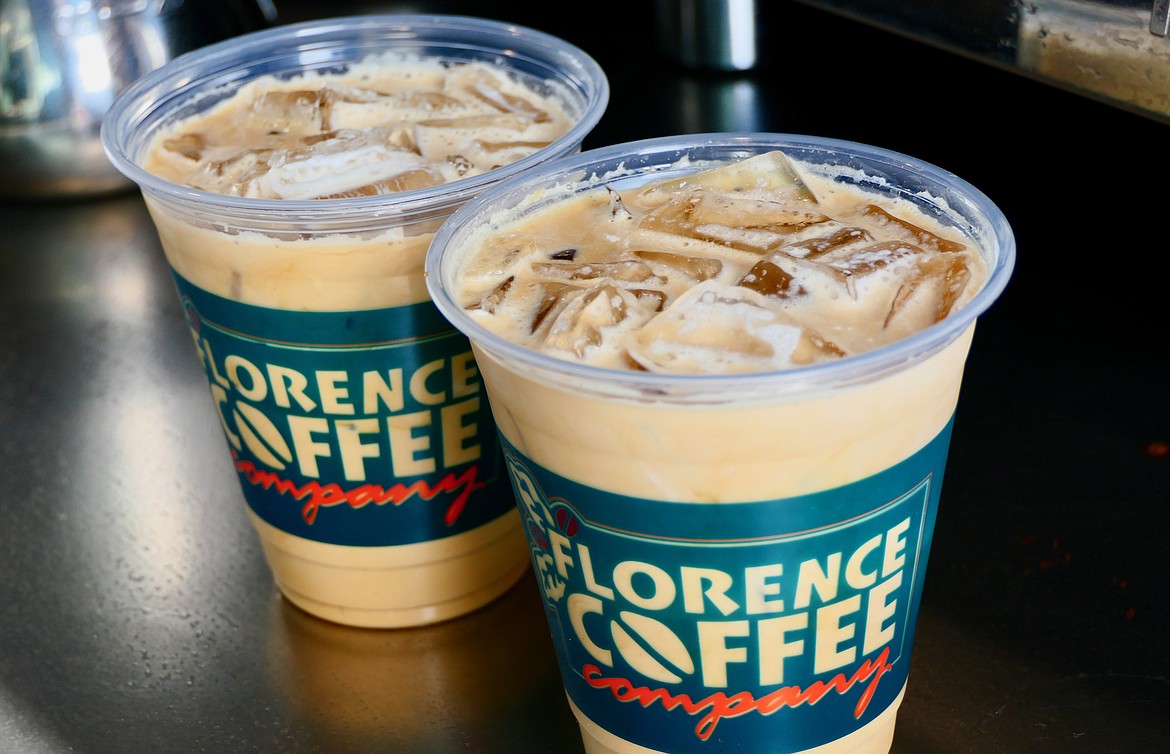 Iced coffees at the new Florence Coffee Company location in Whitefish. (Matt Baldwin/Daily Inter Lake)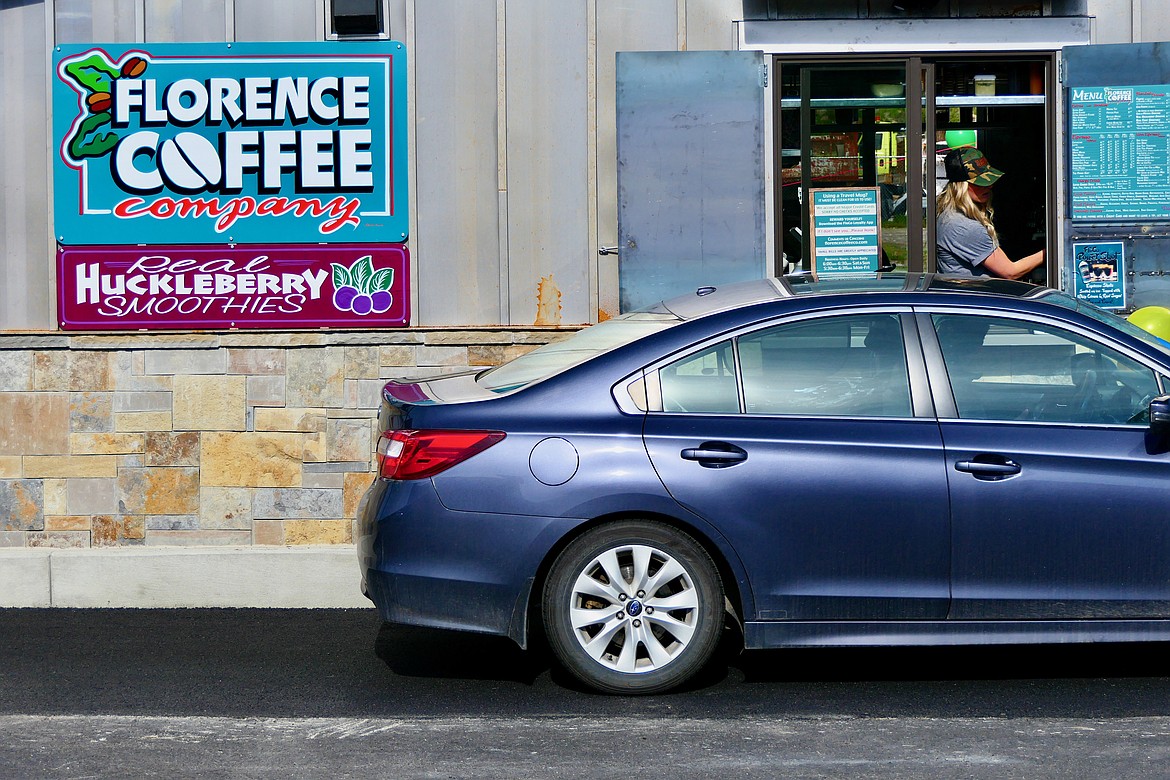 Sam Jochinsen greets a customer at the new Florence Coffee Company location in Whitefish on Thursday, June 9. (Matt Baldwin/Daily Inter Lake)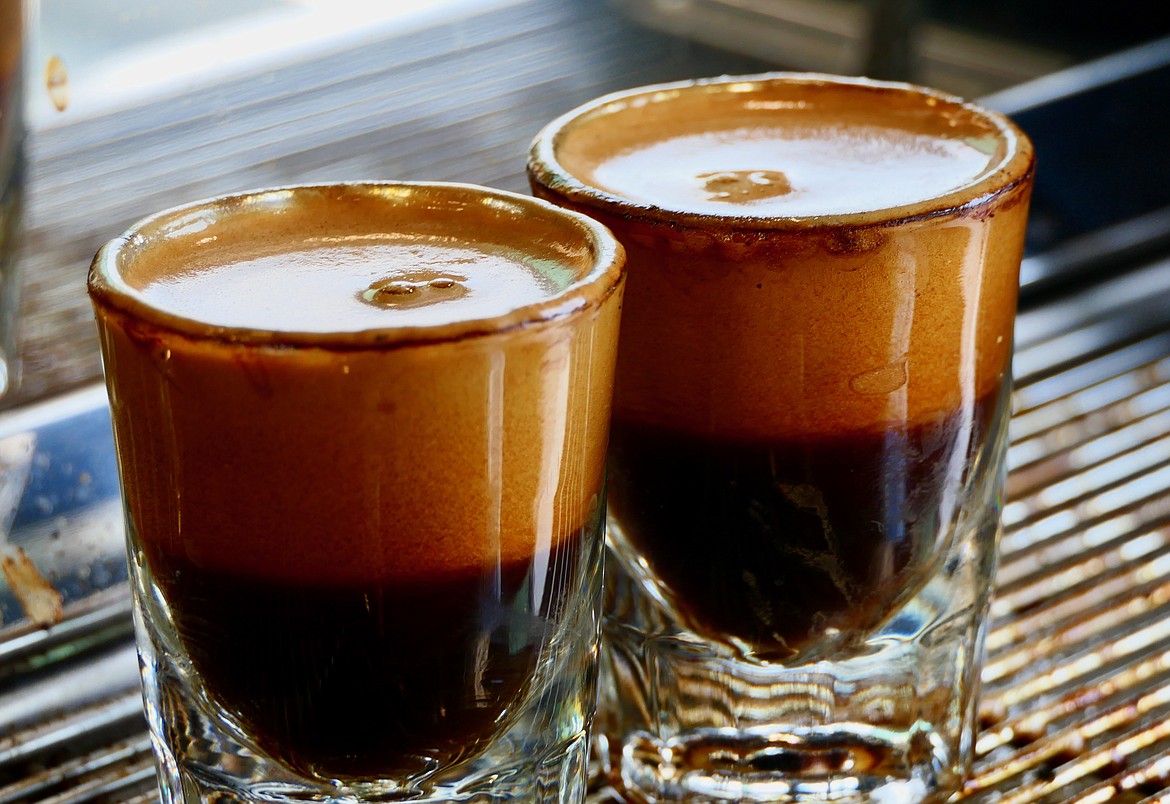 Espresso shots at the new Florence Coffee Company location in Whitefish. (Matt Baldwin/Daily Inter Lake)
Previous
Next
by
Summer Zalesky Daily Inter Lake
|
June 12, 2022 12:00 AM
The Montana family-owned Florence Coffee Company has opened its newest location in Whitefish.
The company's owners Rachel and Nate Tamblyn hope the coffee company's latest expansion to the northern part of the Flathead Valley will provide accessibility for locals and visitors wanting to grab a coffee while traveling U.S. 93.
Florence Coffee Co is a recognizable brand in Montana and has shops all over the state with locations in Polson, Bigfork and south Kalispell.
"We had been looking to add a location in the north of the Flathead and Whitefish has a good community and is in a fun part of the state," Rachel explained. "It seemed like the perfect location."
Rachel and Nate are both Montana natives and encourage people to support their charity-driven mission and Montana-made products. The Tamblyns prioritize giving back to the local community and since 2003, they have donated gift cards, coffee, and merchandise to nonprofit organizations, fundraisers and community events. Currently based in Missoula, the couple is looking forward to spending more time in the Flathead Valley after their daughter graduates.
After 18 years in business, the couple says the company's strength lies in consistency and good customer service. Nate affirmed that they have been creating the same recipes since the birth of Florence Coffee Co.
"From location to location, the consistency of the product remains the same," he said. "It is challenging to do that, but we do it well."
The Tamblyns expressed appreciation for their hard-working team and said that they continue to receive numerous comments on the friendliness of their baristas.
"The customer service is usually really good and that comes from breeding good culture in the business over the years," said Nate.

Florence Coffee Co offers several drinks that are unique to their brand including the huckleberry smoothie, their mochas and the heaven latte which is fashioned white chocolate and caramel sauce. The Tamblyns said their "flavor guru" crafts the syrups, powders and chocolate from only real ingredients to help their products stand out.
"Our madagascar vanilla syrup is one that people really love," Rachel said.
During college in Seattle, Rachel and Nate truly discovered their passion for coffee.
"I was such a coffee addict," Rachel laughed. "I would sacrifice lunch for a coffee if I had to." The company's name is inspired from the original shop in Florence, as well as from the fact that the first espresso machine was made in Florence, Italy.
While the Tamblyns are not actively looking to add more locations, they are open to a good opportunity if it comes along.
"This is a really fun business that we've built," Rachel expressed. "It's good for visitors, it's a good work environment, and it's a great product."
Florence Coffee Co's new home in Whitefish opened on Wednesday at 6191 U.S. 93 South. Tentative hours are Monday through Sunday 5:30 a.m. to 6:30 p.m. To find more Florence Coffee Co locations or browse their menu, go to florencecoffeeco.com.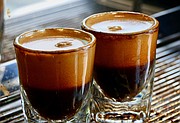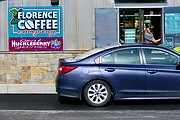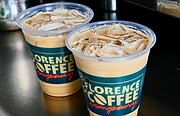 Recent Headlines
---