Aileen Muriel (Gordon) Lancaster, 92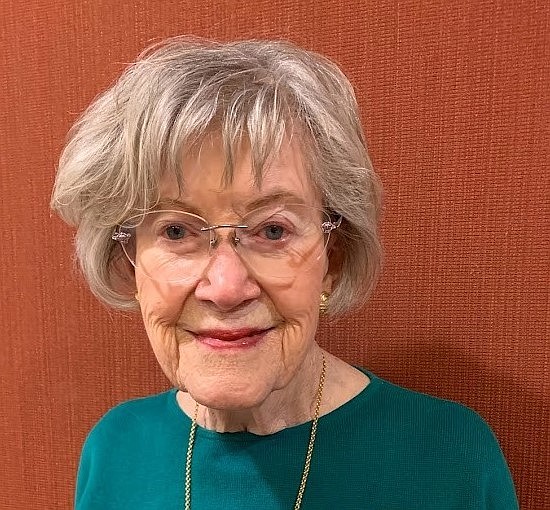 Aileen M. Lancaster, 92, of Fullerton, California, passed away on May 30, 2022, where she was a resident of Morningside and previously Rancho Bernardo, California.
Aileen "Nina" Lancaster, of Norwegian descent, was the daughter of Lloyd H. Gordon and Sina Emma (Vensand) Gordon of Kalispell and was born on June 18, 1929, in Mobridge, South Dakota. Her brother was Roger Gordon (wife Delores) and she had two nephews, Roger Jr. Robbin and Bobby Robbin, and niece Roxanne (Robbin) Leven. She was the loving widow of Sid C. Lancaster who passed away in 2013 and is survived by daughter, Linda (Lancaster) Boyer and her husband Charles Chapin Boyer of Irvine, California. Aileen, who was married in Kalispell in 1948, is also survived by three grandchildren, John C. Boyer and wife Christy (Cleveland) of Mission Viejo, California; Thomas J. Boyer of Irvine, California; and Peter W. Boyer and wife Ann (Willis) of Gilbert, Arizona; and six great-grandchildren, Elizabeth Boyer, Nathan Boyer, Emma Boyer and Sam Boyer from Mission Viejo, and Nolan Boyer and Clarie Boyer from Gilbert.
Aileen lived throughout the USA (including South Dakota, Montana, California, Washington, Oregon, New York, Texas, and also San Juan, Puerto Rico). She loved to golf, play cards and paint in oils/pastels, and especially loved traveling the world including over 37 countries. She will be greatly missed by her family and friends.
Services held at Ascension Cemetery on June 24 in Lake Forest, California.
Recent Headlines
---