Dorothy I. (Greenfield) Souther, 96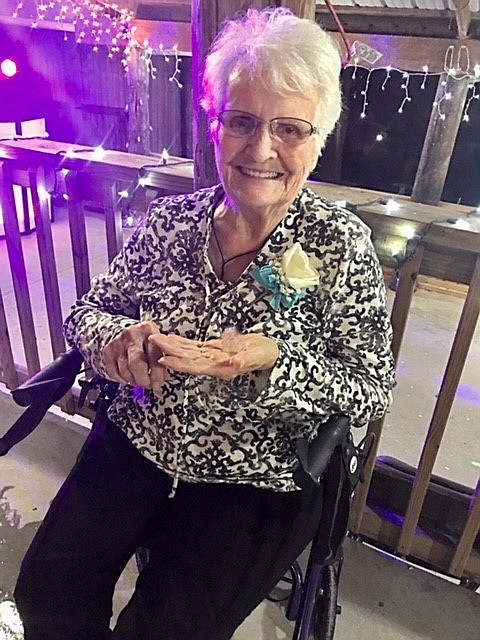 Dorothy I. (Greenfield) Souther, 96, passed away on June 9, 2022, in Kalispell.
Dorothy was born on May 13, 1926, to Garold and Inez (Zepp) Greenfield in Burke County, North Dakota, the fourth of eight children. Dorothy attended school in Powers Lake, North Dakota, graduating from the eighth grade. Her education was cut short, being called home to assist her mother raising her younger siblings and helping out on the farm. She enjoyed cooking, gardening and being involved in 4-H raising animals to show and enjoying country life.
She met her future husband, Chester Souther, as a young girl as they were neighbors in the country near Powers Lake, North Dakota. When he enlisted in the service and went overseas, she traveled with a friend to Wisconsin to work in an ammunitions plant. Upon Chet's return from overseas he asked for her hand in marriage. They were united in marriage on March, 10, 1946, in Lignite, North Dakota. Of this union seven children were born. 
After Chet's retirement from Libby, Montana, schools, they began their journey traveling the states and making many memories. After traveling for a time, they found the warmth of Pahrump, Nevada, inviting so they settled for a while before deciding to return to Kalispell in 1999 to be closer to their family. 
Dorothy had a great love for her children, grandchildren, great- and great-great-grandchildren. Her love of flowers and trees showed in her beautiful yard. At the age of "80" her wish was for a new lawn mower; being very well-behaved children, they obliged and gifted her one. 
Dorothy is survived by her seven children, Dennis and Valerie Souther of Libby, Donna Maupin of Gillette, Wyoming, Sharon and Steve Boutilier of Park City, Montana, Ian and Bruce Habeck of Kalispell, Kim and Val Souther of Kalispell, Brent and Lynette Souther of Lakewood, Colorado, Brad and Danielle Souther of Clarksdale, Missouri, 22 grandchildren, 27 great-grandchildren and five great-great-grandchildren. 
Preceding her in death were her beloved husband of 57 years, her parents Inez and Garold Greenfield, along with her two sisters and five brothers and one great-great-grandchild.
Johnson-Gloschat funeral home is caring for Dorothy and her family.
Recent Headlines
---