Margery R. Strickland Gress, 80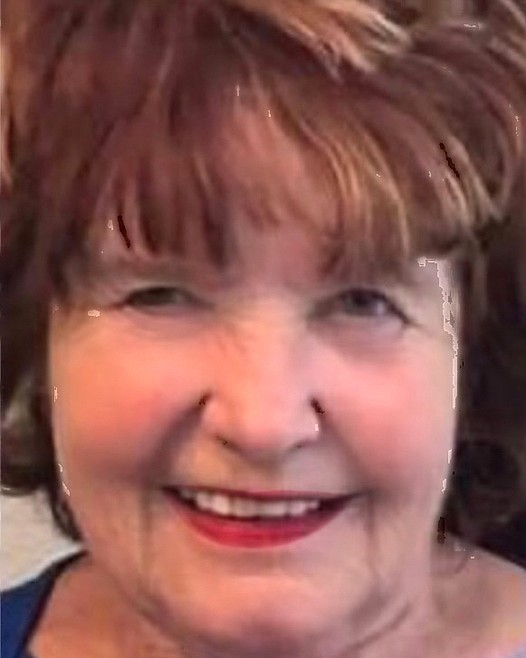 Margery R. Strickland Gress passed Saturday, May 28, 2022.
Margie was born to Archie and Mariam Strickland on Jan. 12, 1942. She was the youngest of five children and graduated from Deer Lodge.
Margie married the love of her life, Bill Gress, and together they had Jacque Rae Gress, Jari Jo Gress Nelson plus Jeanne Marie Gress Cheff (Bill's from a previous marriage.)
Together they owned and operated the Dixie Inn in Kalispell and the Ol' River Bridge Inn in Columbia Falls. They built and operated the Montana Steak Houses in Lake Havasu City, Arizona, and Twin Falls Idaho. They had numerous famous country stars pass through these doors and have made many great friends.
Margie loved dancing, singing karaoke, bingo, camping, fishing and traveling with family and friends.
She is survived by her sisters, Marlene (Tom) Beck, Jacque Rae Gress, Jari Jo Nelson (Kash) and Jeanne Cheff (David); and her grandchildren, Corey Cheff (Chelsea), Ashley Kemppainen (Tom), James Johnson (Ashley), Kurt Nelson, Kyle Nelson, and Kourtney Nelson Skipworth (Ken); plus 13 great-grandchildren; her sisters-in- law, Lilli Ann (Ronnie) Martin and Betty Lou Armstrong; and several nieces and nephews.
Mom will be dancing in heaven with Bill and her great-granddaughter Kymber Johnson who preceded her in death.
A celebration of life will be at the Eagles in Columbia Falls on June 25 at 4 p.m. Come share memories.
Recent Headlines
---