KMS Science Club earns state award for studying microplastics in Foys Lake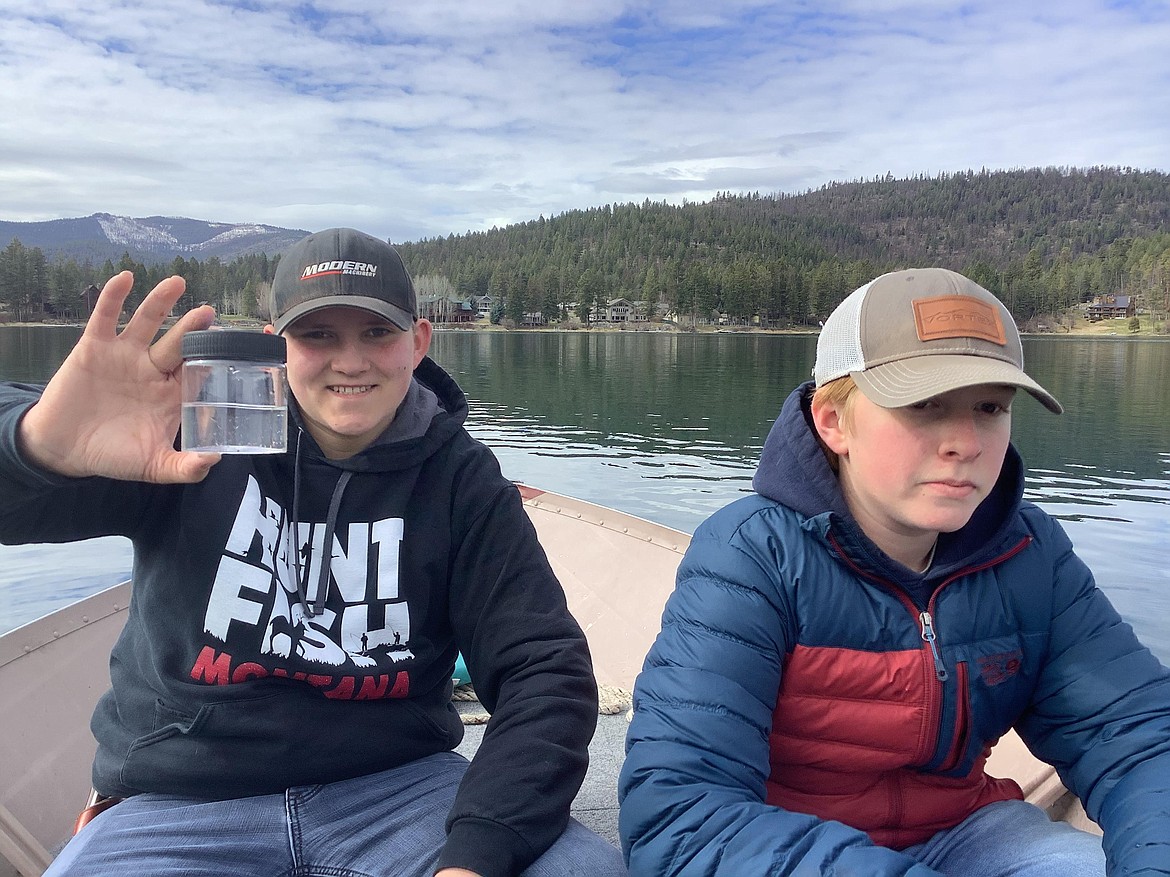 Kalispell Middle School eighth-graders Dylan Bauer, left, and Sam Syverson, right, on Foys Lake as the school's Science Club does research for its microplastics study. (Courtesy photo)
by
HILARY MATHESON
Daily Inter Lake
|
June 22, 2022 12:00 AM
The Kalispell Middle School Science Club recently won a statewide award for its work regarding microplastics in local lakes.
The club, made up of sixth- through eighth-graders, was a winner in the Montana Department of Environmental Quality's Saving Money and Resources Today (SMART) Schools Challenge and was awarded $2,000.
Science Club adviser Annie Gustafson said this is the first time Kalispell Middle School participated in the SMART Schools Challenge.
The club's main projects included researching and educating the community about microplastics in local lakes and about native plants. Members of the club also organized a native plant garden at the school and hosted an Earth Day "Trash Bash" community clean-up.
Eighth-graders Rita Henshaw, Dylan Bauer and Sam Syverson teamed up and chose to conduct the microplastics study at Foys Lake. What sparked their interest was an October 2021 Hungry Horse News article that reported on Glacier National Park fisheries biologist Chris Downs finding microplastics in Lake McDonald.
The National Oceanic and Atmospheric Administration defines microplastic as "small plastic pieces less than 5 millimeters long," which can be harmful to aquatic life.
The students contacted Downs to guide them through the same procedures and protocols he used to collect and test water samples from Lake McDonald. The group chose Foys Lake for its proximity to the middle school and because it is a popular destination in the valley to fish, boat, swim and water ski. The location also has residential development.
"It gets a lot of winter activity too for fishing," Syverson said.
The group was confident it would find microplastics.
"Our attitude was like, if we find microplastic it will be very good for our study but very bad for the environment," Henshaw said.
"I expected quite a bit of plastic because I just know that a lot of people go there," Bauer added.
THE GROUP started the project by overlaying a grid on a map of Foys Lake. Henshaw said they used a random number generator to decide what points on the lake they would sample. The group said they sampled 11 different points, covering about 20% of their grid.
Then they lowered a plankton net (a net with a very fine mesh) into the water.
"It allows water to go through, but it still catches the zooplankton," Bauer said, describing the mesh size. "We only had a 25-foot rope so we went down about 20ish-feet. Some of the deepest points are a little over 100-feet."
After the water samples were run through coffee filters they were ready to go under the microscope. Students used Downs' "hot pinning" technique to determine if what they observed under the microscope was plastic or not. This meant heating pins over a flame and then poking what they suspected was plastic. If it curled then it was documented as a microplastic.
"There was a very bright pink one we found at first," Bauer said.
"It looked like a tiny pink square," Syverson said.
Other samples weren't as obvious.
"There was probably an average of five microplastics in each sample," Syverson said.
The group was asked if what they found was a little or a lot for a lake that size, Gustafson reminded them to try not to quantify at this point.
"We don't have a baseline on what an average lake would have plastic-wise because it's not normally in a lake," Bauer said. "Really, any plastic in the lake is a lot because it's a foreign object. I think they classify it as urban debris."
With concerns about harmful plastics entering the food chain, the group was curious if they could find microplastics in the digestive systems of fish caught over winter break and frozen.
"We thought it would be a fun experiment while we waited for Foys to unfreeze," Gustafson said.
As with many experiments, there are successes and failures. The dissection was messy.
"There were 16 shiners in there," Syverson said. "We also found a little pine cone, and some sunflower seeds, which were not put in there by nature."
The group would like to continue their research, either continue to sample Foys Lake or test Bitterroot Lake.
An overall takeaway came from the project.
"We need to do more to prevent this," Henshaw said, which means educating the public.
The group then traveled to the state Capitol in Helena to present at the SMART Schools Symposium where Gov. Greg Gianforte stopped to take a look at a piece of microplastic under a microscope.
The group also presented their findings to the school board of trustees in hopes a district-wide "green team" could be assembled. The squad would be made up of student and staff representatives.
"This team would focus on reducing single-use plastic from our schools and would work on reducing waste and saving energy," Henshaw said. "The green team would have representative students and teachers from each school. This group would work with the community and school board to reduce and save energy."
Reporter Hilary Matheson may be reached at 406-758-4431 or by email at hmatheson@dailyinterlake.com.
Reporter Hilary Matheson may be reached at 406-758-4431 or by email at hmatheson@dailyinterlake.com.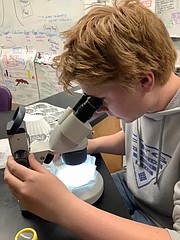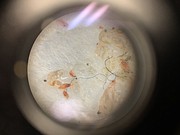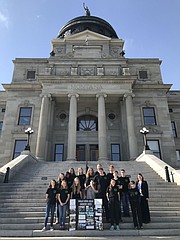 Recent Headlines
---