Spring (football) is in the air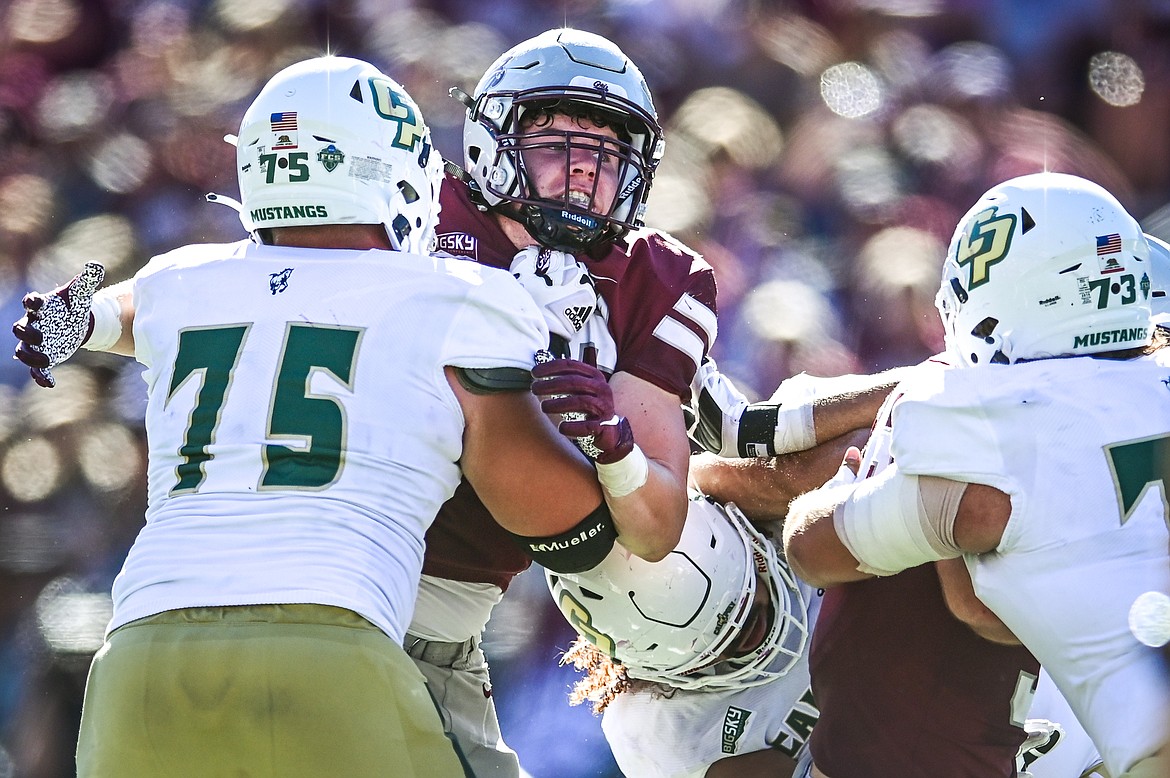 Montana defensive lineman Henry Nuce (96) from Glacier High School battles on the line in the fourth quarter against Cal Poly at Washington-Grizzly Stadium on Saturday, Sept. 25. (Casey Kreider/Daily Inter Lake)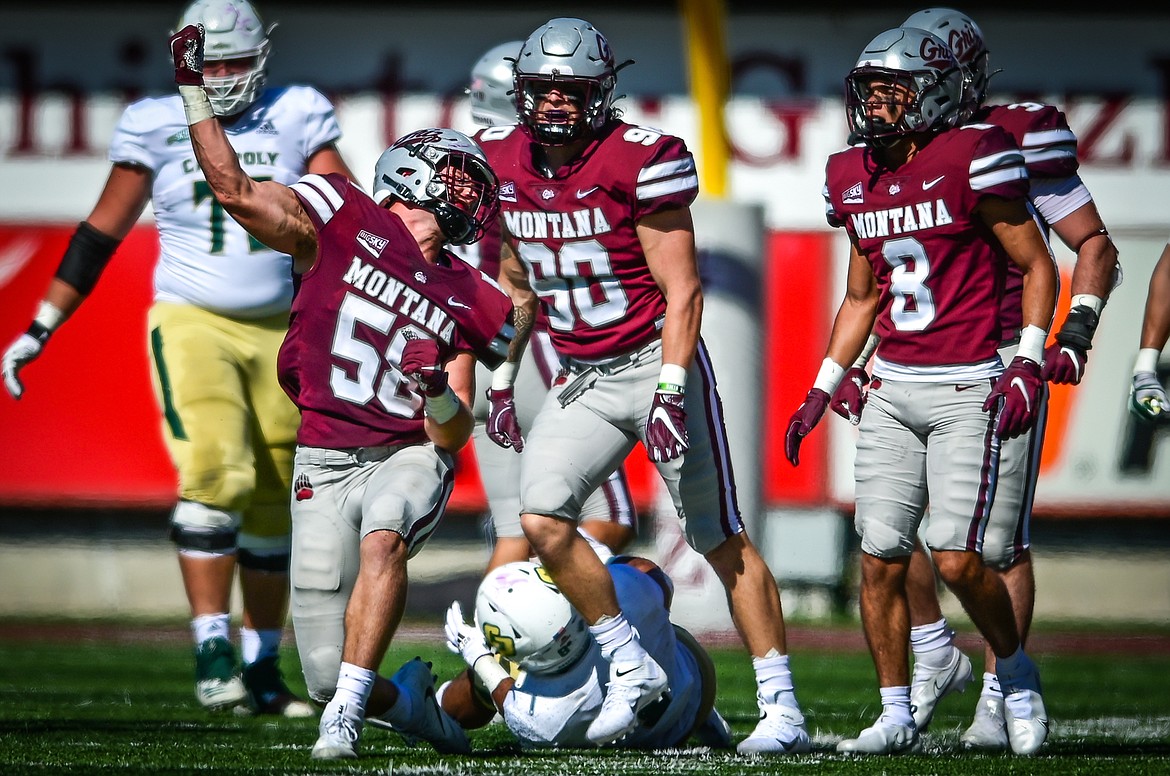 Montana linebacker Patrick O'Connell (58) celebrates after making a second quarter tackle against Cal Poly at Washington-Grizzly Stadium on Saturday, Sept. 25. (Casey Kreider/Daily Inter Lake)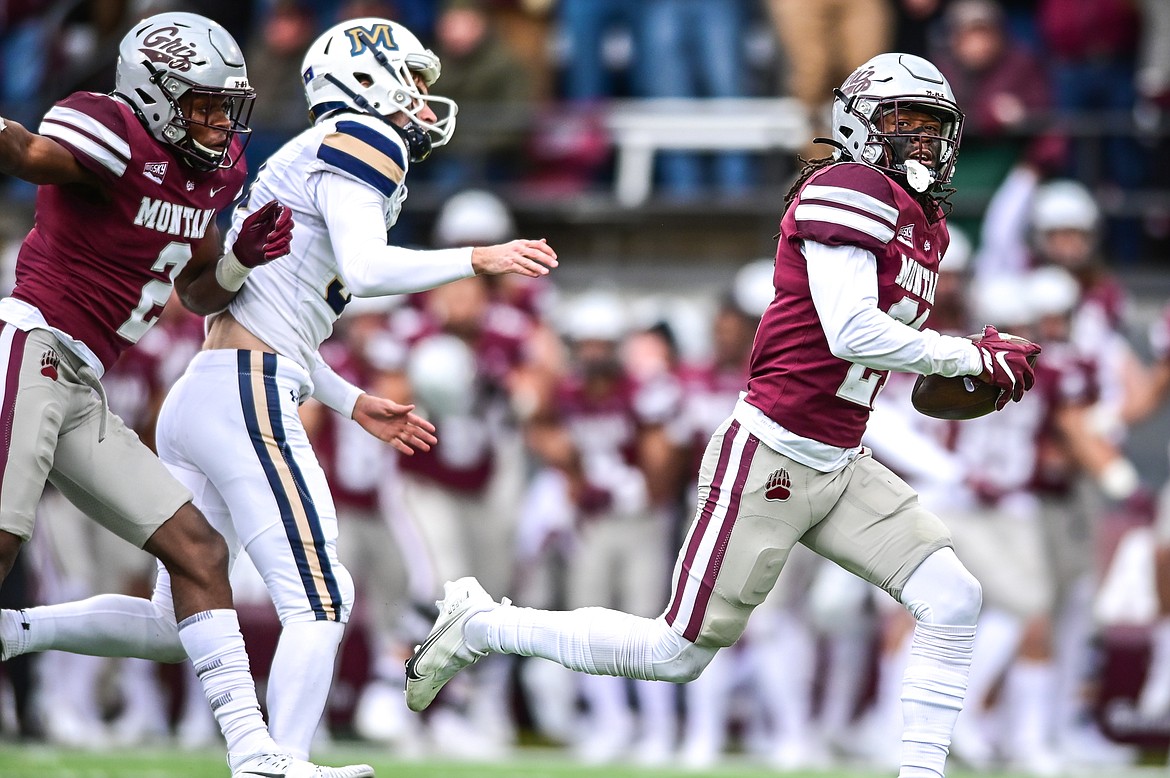 Montana cornerback Justin Ford (21) returns a fumble 56-yards for a touchdown after a fake field goal attempt by Montana State during the 120th Brawl of the Wild at Washington-Grizzly Stadium on Saturday, Nov. 20. (Casey Kreider/Daily Inter Lake)
Previous
Next
by
Daily Inter Lake
|
March 2, 2022 12:00 AM
UM Sports Information
After more than a month working not-so-quietly behind the scenes in morning conditioning sessions and lifting weights in the Washington-Grizzly Champions Center, the Montana football team officially returns to the field this week to open the spring season.
The Grizzlies get started Wednesday with the first of their 14-practice spring schedule that is set to culminate with the annual GSA Spring Game in Hamilton on Friday, April 8, at 6 p.m.
As the temperatures rise and the Griz awake from hibernation, the focus turns to on-field preparation for fall, where Montana will seek to improve on its second-straight trip to the FCS Quarterfinals and win a 19th conference championship.
With winter conditioning now in the books, head coach Bobby Hauck says the physical preparation for that return to dominance is well underway.
"I think our offseason training is off to a really good start," said Hauck. "The effort level has been good. Whether it's weight room, conditioning, or film work, it's all about player development, and I think we're off to a good start."
Montana returns a LOT of experience in 2022. The defense returns 26 lettermen, with 15 returning for the offense. Nine starters on each side come back.
Patrick O'Connell and Justin Ford finished third and fourth in the final voting for the 2021 Buck Buchanan Award for FCS Defensive Player of the Year. They're back.
Record-setting running back Marcus Knight? He's back. Breakout star receiver Junior Bergen? He's back too.
Montana has nine returning All-Big Sky picks from last year's 10-3 squad that upset the No. 20 Washington Huskies and returned the Great Divide Trophy back to Missoula.
Those are known quantities. A closer look under the hood of Grizzly football reveals a different story, however.
When Montana takes the field Wednesday, 63 of the 93 players suited up will be listed as freshmen or sophomores. That leaves 30 upperclassmen on the spring roster, newcomers included, and a whole lot of player development to do over the next month of practice.
"I'd say that our team falls into three categories: newcomers we need to get a look at and need to prove themselves; more established guys that have to play more and improve, and then we've got young guys that we don't know if they can contribute or not," Hauck said. "They all have a point to prove in terms of getting some plays in the fall.
"We've got an extremely young football team. But the more reps college football players can get, the better they're going to be."
OFFENSE
With senior signal-caller Cam Humphrey gone to graduation, the first question everyone will ask, however, is "who will be the quarterback?"
Hauck and his staff may have found their answer in graduate transfer Lucas Johnson during the offseason. Jonson comes to Missoula from San Diego State where he led the Aztecs to a 38-24 win over No. 24 Texas-San Antonio with a Frisco Bowl record 333 yards passing for three touchdowns.
He'll compete with sophomore Kris Brown, who acquitted himself nicely by going 3-1 as a starter as injury fill-in for Humphrey, as well as Robbie Patterson, who earned valuable minutes toward the end of the season. Also competing for reps this spring is Daniel Britt, the scout team player of the year in his true freshman season.
The receiving corps is stocked. Sure-handed Mitch Roberts will once again be a go-to target in his senior season, with Malik Flowers and Keelan White each bringing plenty of speed to the outside. Washington transfer Sawyer Racanelli will look to earn reps outside as well.
Bergen may have found a home at slot receiver after torching Montana State's defense for 82 yards and a score last season. Pair his speed with the return of Gabe Sulser, and UM looks to have wheels to spare among the receivers.

A young group in 2021, the tight ends look to be more veteran this spring, with the uber-athletic Cole Grossman returning after starting every game as a redshirt freshman. Junior Joey Elwell hauled in a pair of TDs last season as a handy fullback/tight end combo, and senior Matt Rensvold out of Polson looks to make a return to the high level of play he left off at before being bit by the injury bug as more leaders in the group.
With the return of Knight and Nick Ostmo (expected to see limited time this spring), the running backs are also a group that will go from young to veteran. Xavier Harris rushed for nearly 700 yards as a true freshman last season, and fellow freshman Isiah Childs added 207 more with three touchdowns. With Colter Janacaro in the mix, all of UM's youngsters will look to earn reps in a tight running back race.
Up front, the Griz will look to the Mayginnes brothers to sure up the offensive line. Hunter Mayginnes earned a third-team All-Big Sky pick in his first year in Missoula last season. His younger brother Dylan Mayginnes (6-5, 298) transferred to UM from Washington State in the offseason and has a chance to compete for a starting spot.
AJ Forbes returns to this season to lead the Griz at center, while sophomore Brandon Casey and redshirt-freshman Liam Brown are among several youngsters who have a chance to earn a spot on the depth chart.
"There are a lot of new faces, both up front and in the backfield. But I like our offensive football team," Hauck said. "Obviously, the quarterback battle will take the forefront in terms of everybody's attention. But we have a lot of position battles, and it should be a great spring in terms of the competition to see who can get towards the top of the depth chart coming out of spring."
DEFENSE
O'Connell, Ford, Marcus Welnel, Robby Hauck have proven to be four of the most elite defenders in the Big Sky and will likely be in the conversation for all-conference honors once again come December.
There are several other positions Hauck and his staff will be playing close attention to this spring as the Griz look to replace stars like linebacker Jace Lewis, defensive ends Joe Babros and Justin Belknap, corner Omar Hicks Onu and safety Gavin Robertson.
"We've got some All-American players on our defense coming back that won't get a ton of live plays this spring," added Hauck. "There are plenty of people at the other positions and people behind them that are going to need a lot of work, though. The more practice time and competition they can get, the better we're going to be going into fall."
Nebraska transfer Garrett Hustedt will see his first reps in maroon and silver as the Griz try to replace the speed of Babros and Belknap. Breakout defensive end Henry Nuce earned plenty of time on special teams and backup reps as a freshman last year, even earning one start against Dixie State.
Alex Gubner returns as the team's sixth-leading tackler for his junior season at D-tackle, while senior Eli Alford will also share the bulk of the reps along with Deari Todd to make the interior line another of the more experienced groups on the defense.
With Welnel and O'Connell returning at linebacker, the spring will provide opportunities for Braxton Hill, Carson Rostad, Tyler Flink and Levi Janacaro to step up. All three were key contributors on special teams last year and will compete for a spot on the depth chart.
Along with Hauck, Nash Fouch, TraJon Cotton, and Eureka's Garrett Graves were all consistent performers at safety last season, with Cotton making the switch from cornerback. David Koppang and Jaxon Lee were another pair of key contributors on special teams who could see more time this spring at safety as well.

All-Big Sky grad transfer Jayden Dawson from Idaho State and JC transfer Robert Whitehead will also use the spring period to put their hand up for a starting role at corner, competing with Corbin Walker and Trevin Gradney.
Nuce, receiver Drew Deck and O'Connell are the Glacier High products on the spring roster; running back Drew Turner and defensive back Jackson Pepe left the team, Pepe at the start of the 2021 season and Turner, after.
Turner saw limited action in the fall of 2019 and spring and fall of 2021. He scored one touchdown for the Griz, gaining 156 yards on 34 carries.
SPECIAL TEAMS
Sophomore Carver Gilman and freshman Camden Capser will be Montana's top two options at kicker this spring, with the Grizzly special teams unit looking to be particularly young. Also set to get his first reps at long snapper is Grayson Pibal, who has big shoes to fill in the departure of Matthew O'Donoghue, who is making a push for a snapping job in the NFL.
HEADED TO HAMILTON
Montana wraps up the spring season with the annual GSA Spring Game making its first stop in Hamilton. Tickets are available now at upwithmontana.com/springgame.
Daily Inter Lake contributed to this release from UM Sports Information.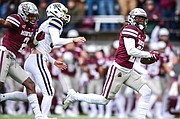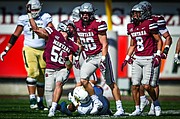 Recent Headlines
---