Sun Road, Polebridge reservations go quickly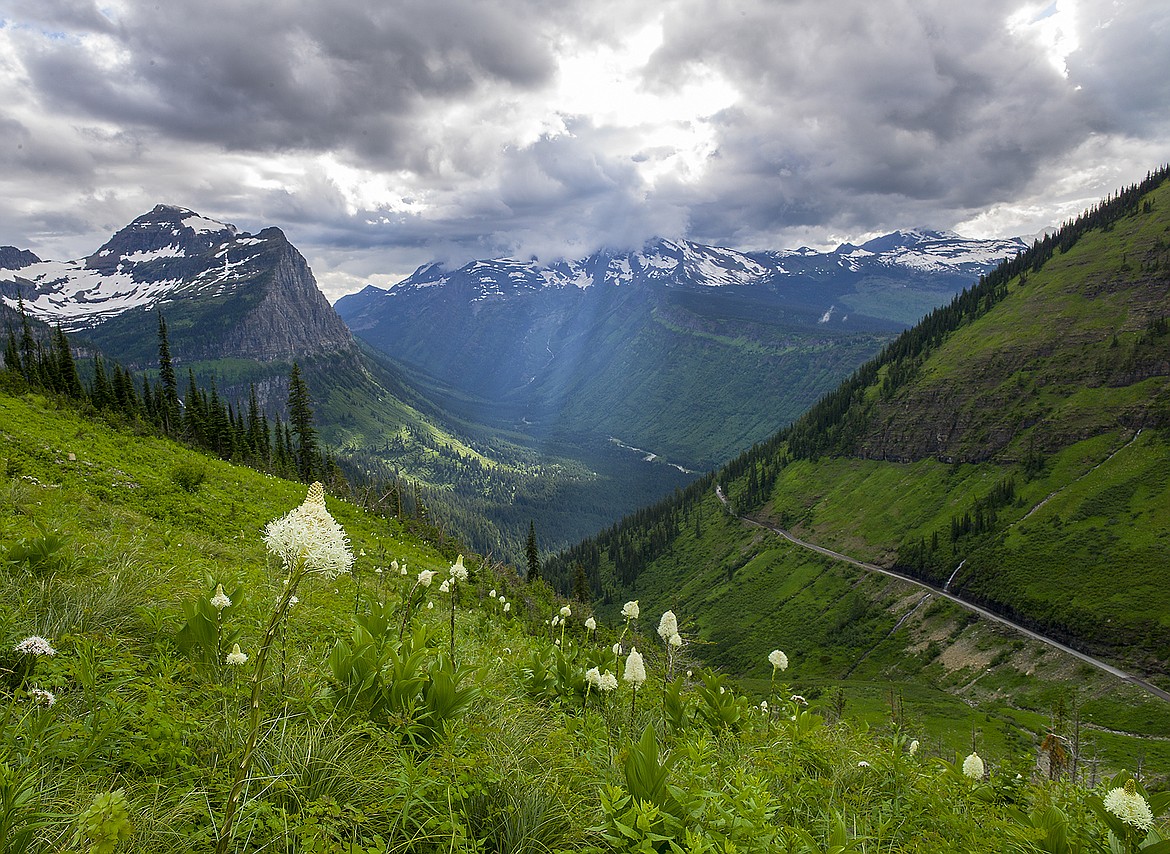 Bear grass blooms in Glacier National Park as the Going-to-the-Sun Road snakes below in this 2019 file photo. (Daily Inter Lake)
by
CHRIS PETERSON
Hungry Horse News
|
March 2, 2022 9:00 AM
Glacier National Park's vehicle reservations for the North Fork entrance and Going-to-the-Sun Road became available on Wednesday morning.
The Polebridge entrance reservations went quickly — opening at 8 a.m. and selling out by 9 a.m., save for June 1 where one reservation was left. When the Hungry Horse News purchased a North Fork reservation for May 27 shortly after 8 a.m., the recreation.gov site said there were 30 available for that date.
Going-to-the-Sun Road reservations were filling up more slowly, though the end of June when the Sun Road is usually open to Logan Pass, had booked solid by 9 a.m. Dates earlier in the month remained available through mid-morning.
The reservations for both the Sun Road and Polebridge were available through June 30 to start. After that, they become available on a rolling window each day.
The Park Service also will release more reservations the day before, to try to accommodate people who arrive without a reservation.
Reservations are not needed before 6 a.m. and after 4 p.m. for the Sun Road from Memorial Day weekend through Sept. 11. At the Polebridge entrance, reservations are not needed before 6 a.m. and after 6 p.m.
After Sept. 11, no reservations are required. Though mid-September can also see snow fly in the park.
People can still walk into the park or ride a bicycle without a reservation.
Reservations are not required at the St. Mary Entrance to Rising Sun, which is about 6 miles. Beyond Rising Sun, once the road is completely open over Logan Pass, reservations will be required.
Reservations are not needed for Cut Bank, Two Medicine and Many Glacier areas of the park. People can also access Glacier on its southern boundary from U.S. 2, as there are trailheads at Marias Pass and the Walton Ranger Station.
Recent Headlines
---