Former Glacier backcountry ranger to release debut album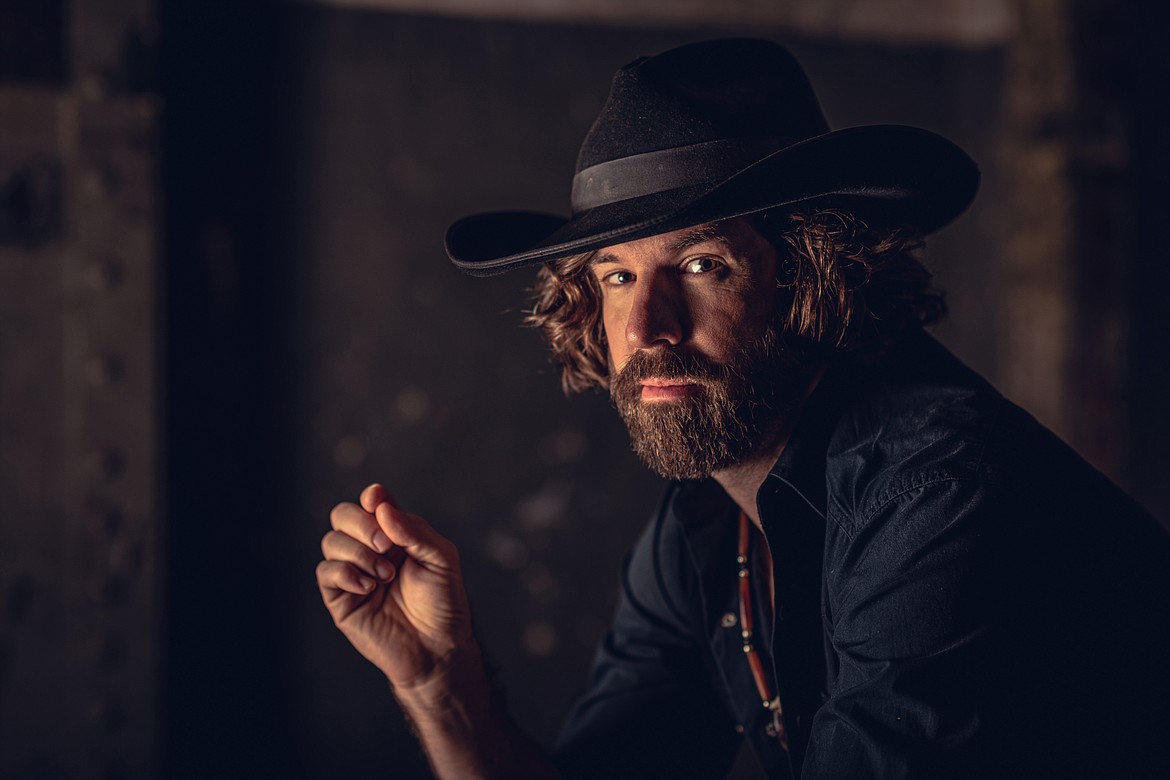 Nashville recording artist Michael Shaw - photo credit Greg Kuchik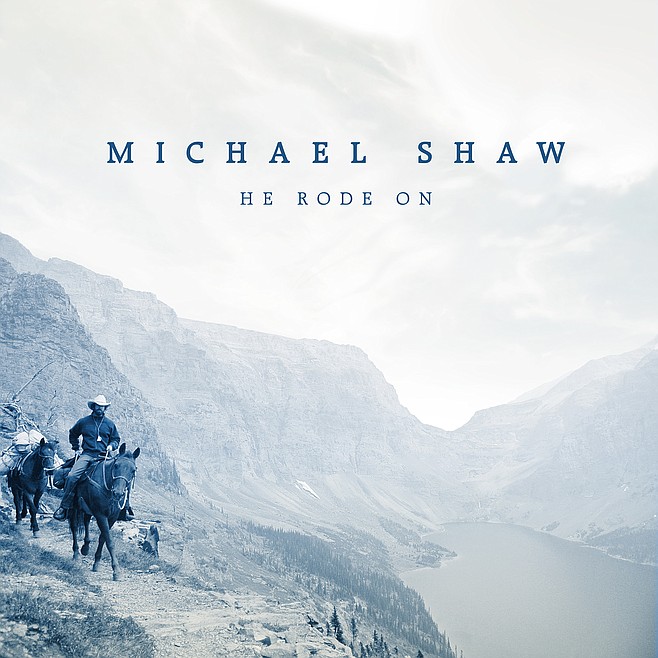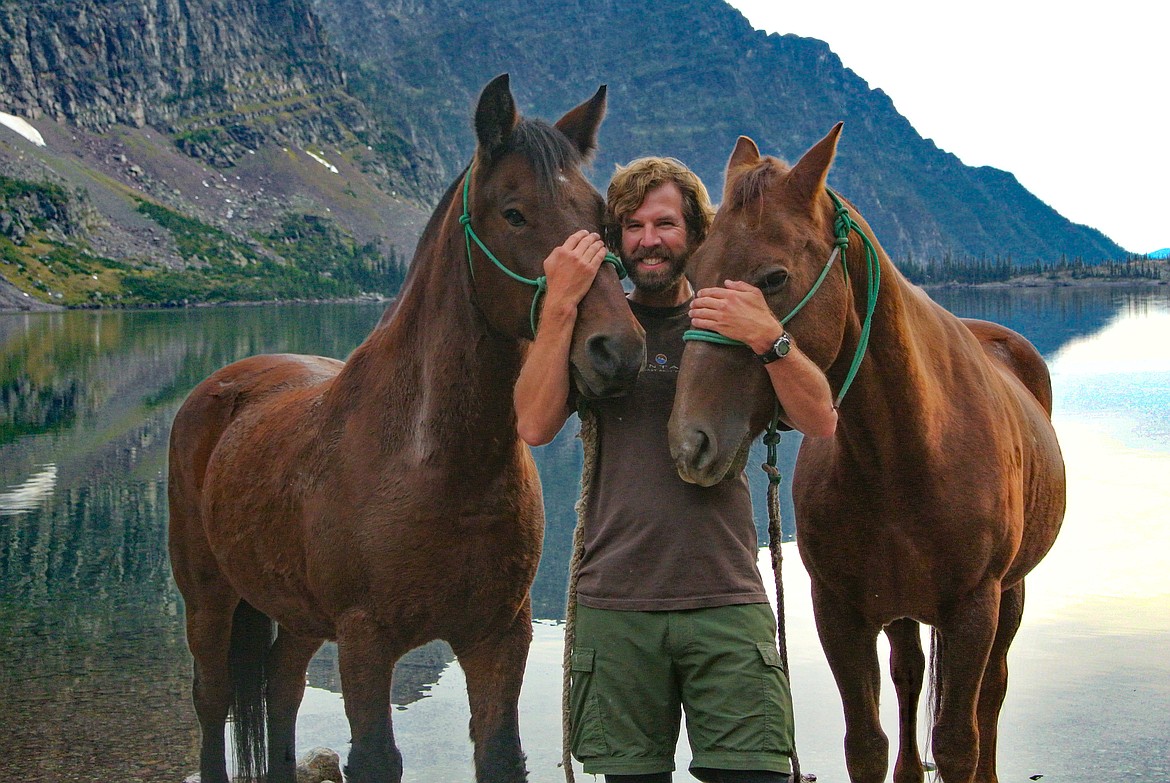 Nashville recording artist and Glacier National Park ranger Michael Shaw with his constant backcountry companions Pancho and Snuffy - photo credit Maggie Harrison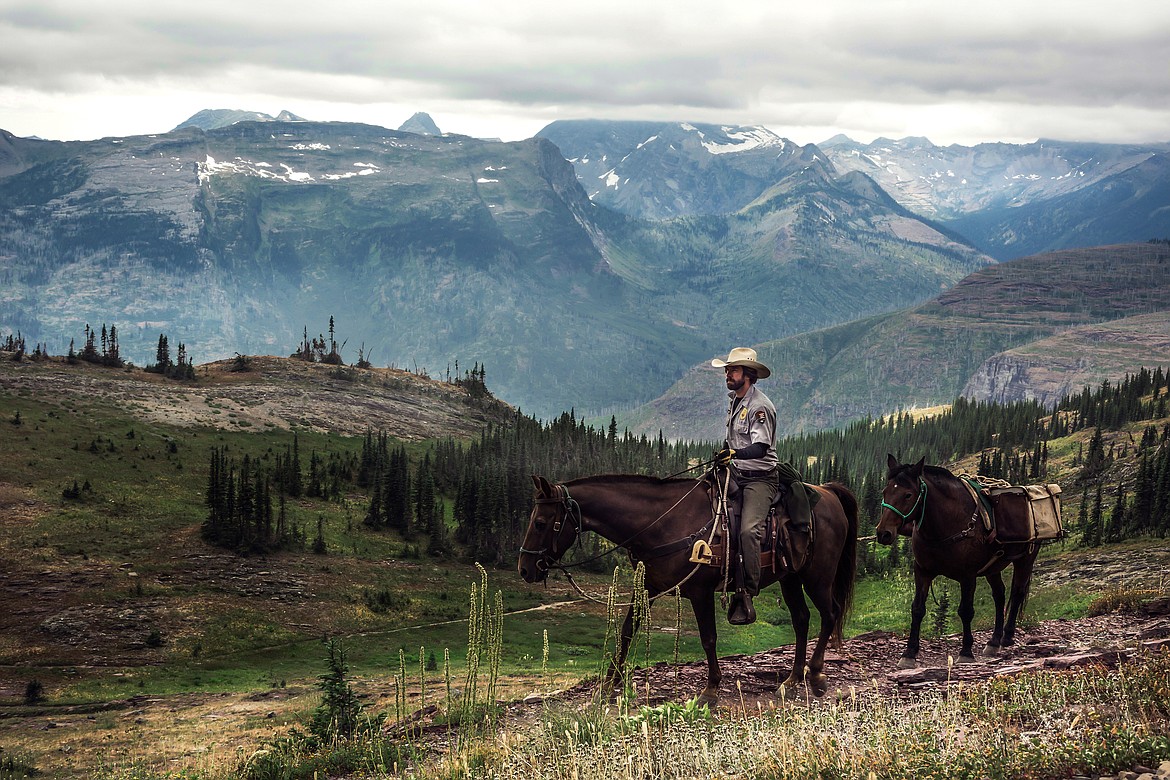 Nashville recording artist and former Glacier National Park backcountry ranger Michael Shaw - photo credit Chris Sawicki
Previous
Next
When singer/songwriter Michael Shaw headed to Nashville he carried with him an incredible backstory deeply rooted in western Montana, and Glacier National Park in particular.
Right after graduating in 2002 from Ohio University in the Appalachian foothills, Shaw headed out West on an extended road trip.
"I wanted to do my own thing so I drove everywhere — Colorado, Utah, Arizona, Montana," Shaw said.
Of all the places he saw that summer, it was Montana that Shaw decided to make his home.
"Montana was the most rugged and authentic, unique and undiscovered, and drew me in," he said.
He found a cabin in the Bitterroots outside Stevensville. In the next 17 years, he would spend 13 summers working as a backcountry ranger in Glacier Park, while spending the off seasons in places like Polebridge living off the land — and the grid — in the Moiese Valley on the Flathead Indian Reservation, a cabin in Ovando, and caretaking a sprawling horse ranch for seven winters on the Blackfoot River.
Shaw brings an unmistakable authenticity about wilderness and Western life, complemented by his own brand of honky-tonk in his soon-to-be-released debut album "He Rode On." His rowdy single "Cowboy Boots and a Little Country Dress" was released Feb. 25.
Back when he was living in Stevensville, Shaw convinced his close friend and fellow musician from college, Colin McKnight, to move to Montana. They formed the Missoula-based band Whiskey Rebellion with Shaw as the drummer, traveling to gigs around the state, and occasionally the Stonefly Lounge in Coram, playing a mix of originals and covers.
"We were a super-charged honky-tonk band, '' Shaw said. "They'd bus people out from Missoula to the Lumberjack Saloon in the middle of the Lolo National Forest and we would just pack the bar. It was so fun."
When the band broke up in 2012, Shaw and McKnight became a duo. Tragically, McKnight was killed in a camping accident in 2015.
"We were best friends since we were 18. There's a phrase in music called 'blood harmony,'" Shaw said. Of life without his best buddy, he says, "It's like a line in the sand. I look back and I can mark my days before and after. It's like two different lifetimes."
The album "He Rode On" is dedicated to McKnight.
Starting in 2005, Shaw began working summers in Glacier Park, first volunteering with the backcountry permit office. He studied packing in Missoula with acclaimed outfitter and Cowboy Hall of Fame inductee Smoke Elser. He also studied horsemanship at Montana Western in Dillon. He mentored with his good friend who was the Lake McDonald backcountry ranger then, later landed that job himself, and continued in that role until 2017. Also an avid whitewater paddler, Shaw became the only ranger in Glacier who patrolled with watercraft, horses and on foot.
Shaw described the best part of his career as a ranger.
"What I enjoyed most was going out really deep in the wilderness with my horses, along the Continental Divide," he said. "Up there in the rugged, high country where most of the glaciers are. The more wild it got, the better."
While learning the ropes of horsepacking, Shaw had a number of brushes with danger accompanied by his constant companions, horses Pancho and Snuffy.
"I was back toward Arrow Lake and Trout Lake and my horse spooked," he said. "I was leading Snuffy and my hand got caught between the rope and saddlehorn of Pancho and partially amputated my right middle finger. I was bleeding profusely."
Shaw broke three fingers in that accident. He searched for the severed tip of his finger without luck, then rode back to the Lake McDonald ranger station and gave the horses their oats before getting himself to medical care.
When it was time for the park to retire Pancho and Snuffy, Shaw bought them both at auction and found them good homes on ranches in Montana where they're now peacefully living out their retirement years.
Though Shaw moved to Nashville to further his music career, he returns to Montana every summer.
"Ultimately, I want to get back to Montana. That's where my heart is, he said. "It was a charmed life."
For "He Rode On," Shaw teamed up with producer/guitarist Grant Siemens, known for his work with Canadian country artist Corb Lund, along with drummer John McTigue III (Rodney Crowell) and steel guitarist Robbie Turner (Waylon Jennings).
He plans to put "He Rode On" out on vinyl but, because of production delays, that's still in the works. Beginning June 3 the album will be available on CD and on all major streaming platforms.
From horsepacking to music, whatever Shaw puts his mind to he seems able to achieve, driven by his passion for adventure.
"I've always wanted life to be a big adventure and connect to wildness, whether it's in the mountains or through art," Shaw said.
For his latest adventure — the upcoming release of his debut album — Shaw says he's hoping for the help and support of Montanans.
"I feel like that's my audience," he said, "I feel my art is going to resonate with them more than anybody."
To pre-order Shaw's album "He Rode On" or stream the single "Cowboy Boots and a Little Country Dress," go to https://linktr.ee/michaelshaw
Community and Entertainment editor Carol Marino may be reached at 406-758-4440 or community@dailyinterlake.com.
Recent Headlines
---