Sam A. Middleton, 83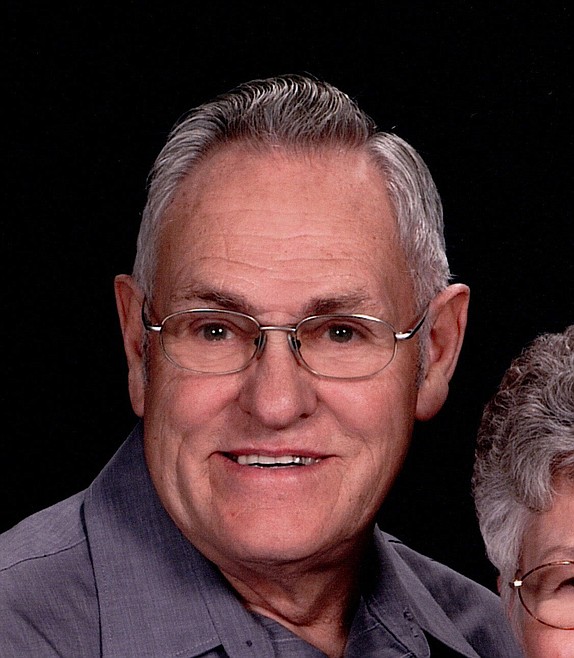 Sam A. Middleton went to be with his Lord and Savior, Wednesday, April 27, 2022, at home with family. The cause of death was congestive heart failure.
Sam was born Aug. 24, 1938, at Gooding, Idaho, to Arlis Middleton and Vera Witt Middleton. He was the second of four children and grew up in Buhl and Twin Falls, Idaho. He works with his Grandfather C.M. Witt, cutting and hauling logs over Galena Summit at 12 years of age. He told stories of driving a truck load of logs over the summit, him driving one truck and Grandpa the other and how they maneuvered around the hairpin corners on gravel roads.
At 17, Sam enlisted in the Navy with a buddy, Dale Bridwell, in November 1955 serving on the USS Zelima. He married Elizabeth Ann Chapin on Dec. 30, 1957, and son Jody was born March 1959. Upon discharge from the Navy, August 1959, the family returned to Buhl, Idaho, where Sam became a farmer. During this time three more boys were added to the family, Sam Jr., Jeff and David. Also dear friends, the Neil Stiegemeiers and the Leo Meiers became a blessing to the family.
In 1974 they had an opportunity to move to Kalispell to begin a new adventure. Sam went from farming to cooking burgers, owning and operating the Arctic Circle. He saw his customers as friends enjoying back and forth banter. The Arctic Circle venture opened up a new world and the family was blessed by many new and dear friendships. After 34 years it was time to hang up the spatula and retire. Sam and Ann became snowbirds, traveling with and making many new and dear friends. God blessed their travels as they made happy memories along life's way!
Sam was a joy-filled member of Trinity Lutheran Church for 47 years and was an elder for several years. He was always involved in the life of the church, doing whatever tasks he was asked. He was a kind, gentle and mischievous soul and will be greatly missed.
Sam loved his family and was proud of his boys.
He was preceded in death by parents Arlis Middleton and Vera and Gene McDaris, stepsister Ruby, sister Arlene Johnson, brothers Clarence and Burt and sister-in-law Dawn, brother-in-law Martin and wife Barbara Chapin, brothers-in-law Omer Eldridge and James Chapin and still born baby girl, Natoma Kay.
Sam is survived by his wife Ann, sons Jody (Lori), Sam Jr., Jeff and David (Betty), grandchildren Victoria, Dustin (Laura), Ashley (Carrington), Savannah (Tony), Justice, Skylar, Stephanie, Bryce (Carisa), Kaylee, Allison and Taylor, and 12 great-grandchildren; sisters-in-law Pauline and Judy, Peg (Bob), and brothers-in-law Harry (Marge), and Charles (Jackie), many nephews and nieces and stepsisters Janice and Nina. Sam's many friends were special to him, his coffee gang and Sunday breakfast group.
In lieu of flowers donations can be made to Trinity Lutheran camp at Trinity Lutheran Church, 400 West California Street, Kalispell, Montana 59901.
A memorial service will be held at Trinity Lutheran Church May 7 at 11 a.m.
Recent Headlines
---