Elisabeth Edra Dresen, 82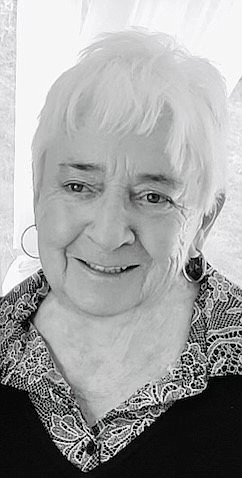 Elisabeth Edra Dresen, 82, of Columbia Falls, passed away on May 10, 2022, at Brendan House.
She was born Oct. 1, 1939, to Doris and Herbert Bingham in Cut Bank. "Snooks", as her friends and family called her, attended schools and graduated at Cut Bank High School.
She married Art V. Dresen Oct. 19, 1957, and moved to a ranch north of Cut Bank along the Canadian border. They had three daughters, and worked on the farm from 1957 through 1983. Upon retirement, they decided to make the move to the Flathead Valley. A wonderful hostess, Snooks had a beautiful smile that will be missed by all, as well as her stories and quick wit coupled with outstanding food and sweets. She passed that torch to all of her daughters and many grandchildren. She had a real passion for creating beautiful flower gardens and watching the birds from her deck.
Edra was preceded in death by her parents, older sister and three brothers. She is survived by her three daughters, Darlene Dresen, Danelle Kingston and Deanna Dresen-Hale (John); grandchildren, Trevor, Jayme, Jarid and Jaylene Stewart, Hanna Kington Dresen, Joshua Kingston, Nate Dresen Hale and Tanna Hale Brann; eight great-grandchildren and two great-great-grandchildren; brothers Herb and LeRoy Bingham, and sister Kay Griffith.
Services will take place in the summer.
Memorials may be sent to Badrock Fire Department or Montana Hope Project.
Friends are encouraged to visit the website www.buffalohillfh.com to leave notes of condolences for the family. Buffalo Hill Funeral Home & Crematory is caring for the family.
Recent Headlines
---