Ray Leonard Bear, 83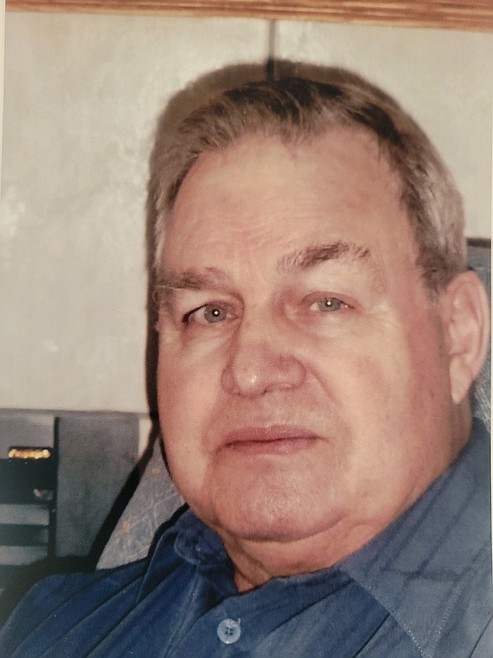 Ray Leonard Bear, 83, passed away peacefully with family in attendance on Sunday, Nov. 21, 2021, at Logan Health from Covid-19.
Ray was born on April 22, 1938, in Kalispell to Raymond Bear and Lila Johnson. He graduated from Flathead County High School in 1956 and then served in the National Guard for 12 years. He worked for Burlington Northern Railroad as a brakeman and conductor for 32 years until his retirement in 2003. He often said that retirement was the life he always wanted.
He married Joyce Vorhies on June 13, 1959. They were later divorced. He married Bette Brown on Jan. 9, 1963, in Coeur d'Alene, Idaho. He and Bette were happily married for almost 55 years.
Ray loved good food and big family get-togethers. Holidays were a particular favorite of his, when family and friends would gather, and Bette would prepare a feast. He had a deep love of cars, when driving down the road he would know the make, model and year of every classic car you came across. He also loved his own cars and really anything on wheels with a motor. Ray was a true Montanan. He loved hunting, camping, and exploring the beautiful Montana scenery. He and Bette often enjoyed just driving around the back roads of western Montana, choosing a new route every trip. He and Bette also shared a love of the Oregon coast and made an annual trip in the camper, often with one of their grandchildren in tow.

Ray was preceded in death by his parents, his sister Hazel Marie Dawdy, and his wife Bette Bear.
Ray is survived by his sister Shirley Hughes, his children Kelly and Mike Cannon, Diana and Kelly McIntyre, Sheryl and Russ Walter, David and Latasha Bear. He is survived by 14 grandchildren, many great-grandchildren, and other family members and friends.
Ray's memorial service will be held at 1 p.m. on Saturday, May 28, at Buffalo Hill Funeral Home. He will be buried at C.E. Conrad Memorial Cemetery at 1 p.m. on Wednesday, June 1.
Friends are encouraged to visit the website www.buffalohillfh.com to leave notes of condolence for the family. Buffalo Hill Funeral Home and Crematory is caring for the family.
Recent Headlines
---