Q&A with U.S. House candidate Monica Tranel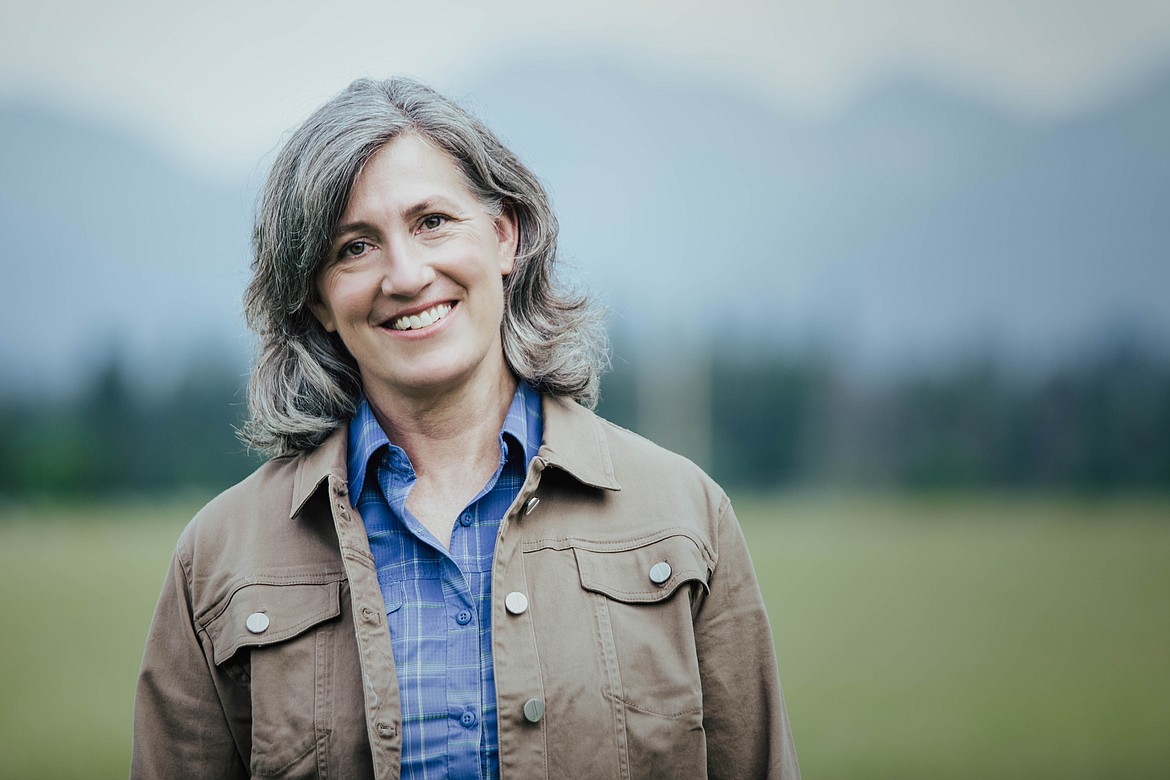 Monica Tranel. (Photo courtesy Monica Tranel for Montana)
Editor's Note: The Daily Inter Lake is republishing select answers from questionnaires completed by the candidates for U.S. House District 1 and submitted to the Montana Free Press. This is the sixth of seven (Libertarian candidate John Lamb and Republic candidate Mary Todd did not submit answers) to appear in print. The candidates are being published in alphabetical order by party.
Monica Tranel, 56, grew up in Miles City, Ashland, Broadview and Billings. She currently resides in Missoula. Tranel graduated from Gonzaga University and received her law degree from Rutgers University.
Tranel is a two-time Olympic rower, having competed in both the 1996 and 2000 summer games. She moved back to Montana and began working for the Public Service Commission as a staff attorney in 2001. Tranel has spent recent years working in private practice.
Tranel made an unsuccessful bid for a seat on the Public Service Commission in 2020. Her campaign issues include increasing regulations and taxes for corporations, supporting affordable housing and higher wages, and climate change resiliency.
This biography was compiled with information from Tranel's campaign website and an interview with the candidate.
Q: Polls indicate many Americans are concerned about the integrity of the nation's democratic institutions. Both as a political candidate and as a potential member of Congress, what can you do to promote Montanans' faith in American democracy?
A: Too often on the trail I hear people say they no longer know who to trust. We need to be clear on this matter that there are special interests who seek to undermine our institutions, and they do it for money and power. 2020 saw one the highest levels of voter participation in a presidential election. We should be celebrating this high turnout, regardless of the electoral result. However, 19 states have responded by enacting laws that will make it harder to vote. That's why we need federal legislation to ensure that regardless of where a voter lives, they have safe, secure, and reliable access to voting.
We also need to engage in conversations with our neighbors, and need representatives who are willing to lead the way in doing that. In Montana, our state is small enough you can get to know your leaders. I'll show up in your community — big or small — and talk to each other about the issues that matter to Montanans. We may not always agree but I will always be open to listen and learn.
Q: Housing costs are an increasing concern for many Montanans. What federal action would you support to promote housing affordability in Montana?
A: I went on a rural education tour in Seeley Lake, and I learned there were only four houses for sale, all over $700k. That doesn't work for a teacher with a starting salary of $33,000. Affordable housing is one of the most important infrastructures needed to create a healthy, vibrant, and inclusive community. Congress must support efforts to increase the supply of housing with funding and incentives. Currently only one in four eligible projects in Montana are funded because of the limit in federal tax credits available.
We must also ensure families get a fair shot at owning and renting a home. We've all seen the proliferation of Airbnb, short-term rentals, and home purchases by companies in the past few years. Demand in Montana is rising because people are moving here, it should not be rising because investors view it as a way to make a profit. Congress should eliminate tax incentives investors get by buying up homes that could be purchased by families that live and work here in Montana.
Q: What do you see as the most important priorities for the management of federal lands in Montana? Should the federal government consider transferring some federally held land into state ownership?
A: It's important the federal government retains land so that it may be used by the public, rather than off-loaded to states with the eventual goal of privatizing it when the state can no longer afford to maintain it. We cannot let the checkerboard challenges of private and public lands continue to intensify.
Public lands cannot exclusively serve commercial and corporate interests. Conservation is about how we protect public and private land from misuse, how we protect the quality of water, how we preserve access to hunting and fishing places, and how we make sure Montana's public lands remain open to all of us. Congress has a vital role in making those things happen.
I will support local conservation solutions that start from the ground up. The Blackfoot Clearwater Stewardship Act brought ranchers, loggers, recreationists, business owners, and conservationists together to chart a path forward for the Blackfoot River watershed.
Q: In the event Roe v. Wade is overturned by the U.S. Supreme Court, would you support federal legislation that either guarantees abortion access or that, alternatively, establishes legal protections for life beginning at conception? What specific provisions would you like to see included in future federal abortion law?
A: I am running for Congress to fight for policies that allow families to make their world a better place, in their own way, on their own terms. I fully support a woman's decision to choose whether or when to have a child and will fight in Congress to protect that fundamental right.
We must also enact more policies that give families greater control over their lives and promote their health and well-being. Policies like making contraception easily available to reduce unwanted pregnancies.
We must also support families when they decide to have children. Child care is 35% of some families' budgets. Congress can provide child tax credit, paid family leave, affordable child care, and more.
I pledge in Congress that the first bill I put forward will strengthen families and codify the right to an abortion. Politicians should not make personal decisions for people. I stand with families and trust them to make their own decisions, including when or whether to become a parent.
Q: Do you believe Joe Biden was legitimately elected president in 2020?
A: Absolutely. The 2020 election should have been one to celebrate. The largest number of Americans in over 100 years cast a ballot in our presidential elections. The clear winner picked by the majority of voters and the majority of electoral votes was President Biden.
Rather than conceding a fair election, an administration obsessed with power called it "stolen." Bizarrely, this claim was advanced in Montana. Not one elected Republican forsook office because of "fraud." And there was none, as measured by Republicans across the country. The obsession with retaining power, at the expense of democracy itself, resulted in legislatures in 19 states, including Montana, trying to make it harder to vote. Fourteen states now let partisan bodies overturn future elections they do not like. Former generals warn of a potential coup in 2024.
This is why Congress needs to enact legislation to protect every person's right to vote and the right to have the vote counted.
The Montana Free Press is a nonprofit newsroom based in Helena. To see the questionnaire in full, go to: https://apps.montanafreepress.org/election-guide-2022/.
Recent Headlines
---