Stillwater senior designs her future in fashion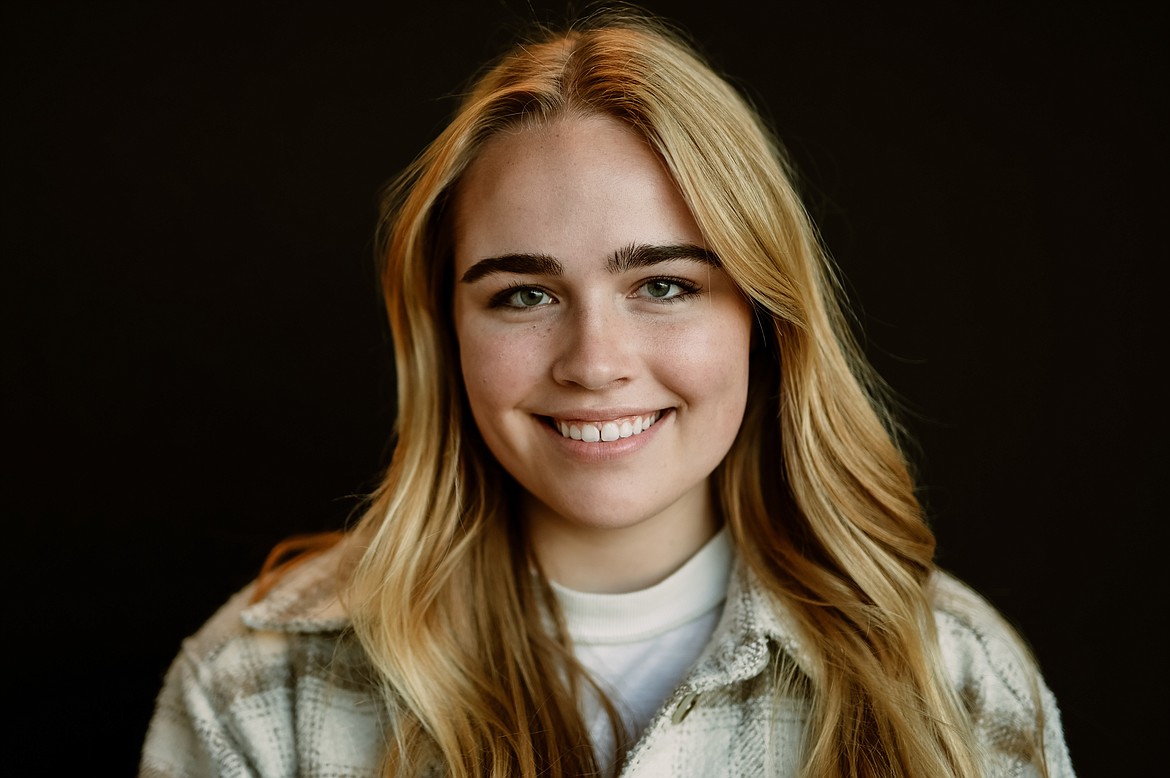 Anna Hudson graduates with the Class of 2022 at Stillwater Christian School on Friday. (Courtesy photo)
[Editor's note: This is the third profile in a weeklong series spotlighting standout graduates in the Class of 2022.]
Though Anna Hudson grew up loving all things art and design, it wasn't until an architecture internship in Vancouver, Washington, that she realized that she wanted to study fashion.
Initially thinking she would go into architecture like her parents, who own an architecture firm, the internship gave her a "fashion-forward" direction instead.
"The internship was transformative and directional," Hudson said. "It exposed me to design and taught me how to communicate with other designers."
Hudson graduates Friday with the Class of 2022 at Stillwater Christian School. She is looking optimistically toward the future as she prepares to leave in August for Manhattan to study fashion design at the Fashion Institute of Technology.
Hudson says the internship taught her the skills necessary to pursue her creative endeavors. But other major influences include her art teacher, Barbara Beckwith, who also attended the Fashion Institute of Technology and her grandmother who Hudson says "has a great sense of style."
Hudson's artistic side manifests itself through many mediums from drawing and painting to sewing and jewelry making. She even operates a jewelry shop called Orné Apparel with her best friend Grace Anderson. The jewelry is hand-crafted, expressive, and affordable. Their shop can be found on Etsy and Instagram.
Hudson describes her personal style as classy, neutral streetwear, but believes people should wear what makes them feel confident.
"It's cool to see people dress differently. It makes life fun and interesting," she said.
MUCH OF Hudson's senior year was spent creating diverse portfolios to apply to art school. Though rigorous, Hudson enjoyed the process as it pushed her creatively. The portfolio with which she applied to the Fashion Institute of Technology is composed of two mix and match outfits, four fashion art pieces, two sewing projects, an essay, and a mood board with inspiration drawn from Ghent, Belgium.
Some mediums that she enjoys incorporating into her designs are gold jewelry, the color green, sheer fabrics and twill. She also finds inspiration from French fashion designer Simon Porte Jacquemus, who relies on a vibrant color palette inspired by art world influences in his Jacquemeus fashion label.
Hudson said she enjoys the practicality and the process of design and figuring out what kind of mood she wants to portray with clothing or a piece of jewelry.
After graduating from college, Hudson hopes to start working with an established company to orient herself to the fashion business, but her ultimate dream is to have her own business. Because of Hudson's own life-changing experience, she wants her future business to provide internships to high schoolers to expose them to the arts, and specifically fashion design. She especially wants to offer internships to teens in rural or low-income areas.
"Kids who live in the cities have been learning about fashion their whole lives, but there's not a lot of opportunity for kids in rural areas," she said. "I want to show people that this is a possibility for them."
The Fashion Institute of Technology has a 60% acceptance rate, but after applying, Hudson realized that the fashion design program itself has only a 10% acceptance rate.
"If I had known that the acceptance rate was only 10%, I wouldn't have applied," she said. Through this experience, Hudson wants to encourage other students to boldly pursue their dreams. "There's always a chance. So take your shot."
Stillwater Christian School holds its commencement ceremony for the Class of 2022 on Friday, June 3. The ceremony begins at 6:30 p.m. at the school located at 255 FFA Dr., Kalispell. Sixteen students will be graduating.
Recent Headlines
---