ImagineIF assistant director to leave library system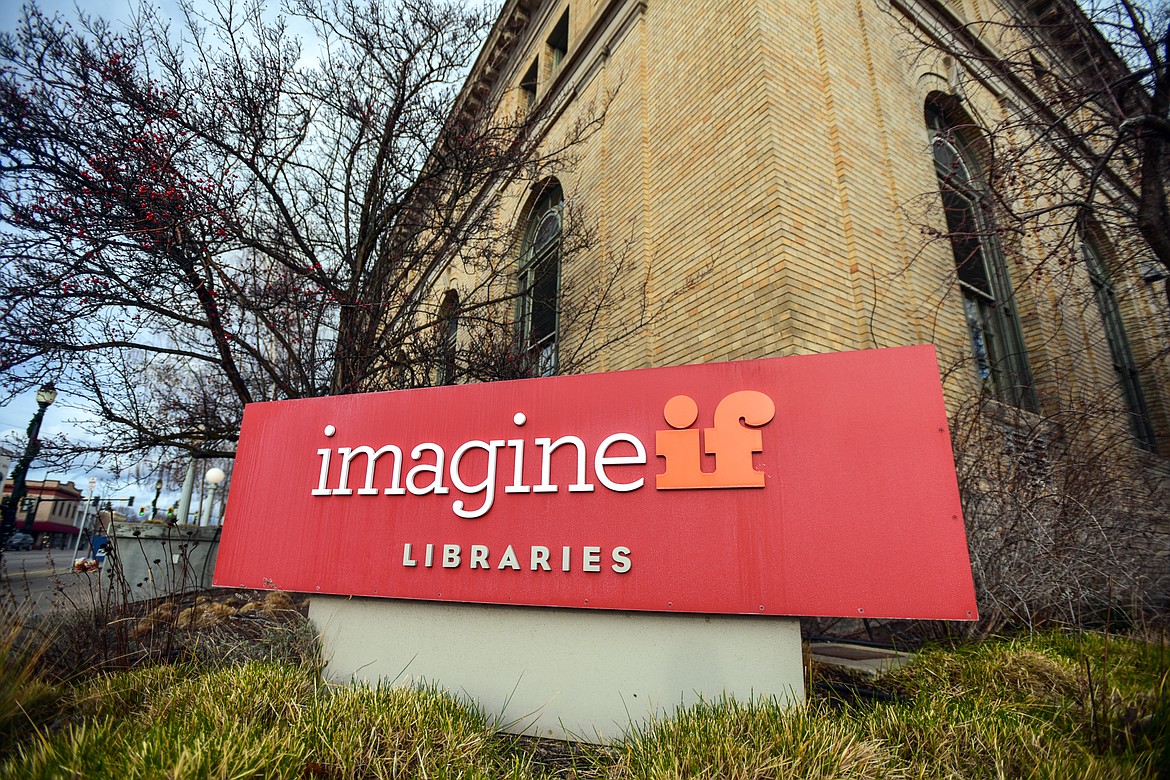 ImagineIF Library in Kalispell on Thursday, Dec. 2. (Casey Kreider/Daily Inter Lake)
by
TAYLOR INMAN
Daily Inter Lake
|
November 11, 2022 12:00 AM
Another figure in ImagineIF Libraries leadership is leaving at month's end after years of conflict between board trustees and library staff. Assistant Library Director Sean Anderson said board politics made it increasingly difficult to do his day-to-day job.
Anderson has railed against book challenges and the trustees who favor them since 2019, when a complaint was filed against the gay-inclusive fairytale "Prince and Knight." He said he has been looking at other positions for about a year and a half, since former Library Director Connie Behe left in June of 2021. Behe's interim replacement, Martha Furman, followed suit in December due to tensions with the board.
Despite the job search, Anderson said he wasn't going to leave ImagineIF for just anything. His new position as the grants and contracts coordinator for the Montana State Library starts in December. He said the state library manages some 60 contracts with vendors all over the country for public, school and special library services.
"I've been pretty committed to this library, to this work. So, I've always kind of been looking within the field, off and on for the last year and a half or so. But I was pretty selective about where I was willing to go," Anderson said. "I've worked with people at the state library for the better part of a decade. It's a group of people that I know really well and that I trust ... So it made the decision that much easier in that regard."
Though tensions were growing long before her appointment, it was when Flathead County Commissioners appointed Carmen Cuthbertson to the board in June that Anderson said he realized "the decision making was being led by politics and not by the good library services." Cuthbertson was the first to challenge the book "Gender Queer" in fall of 2021. Her appointment also led to the same-day resignation of Trustee Marsha Sultz.
Anderson said his work at ImagineIF has been "the best job in the world, for a lot of years." When he started, he said ImagineIF was a model of library services.
"We were efficient, we were forward thinking. We had this culture that ran through the staff and then extended into the library board itself, through the support organizations … where it really felt like everybody was in lockstep, and really working every day to offer as excellent library services as we possibly could," Anderson said.
He said he believes the staff and the library's support organizations still embrace that culture, but the board trustees do not. Among stress caused by the amount of political attention, he said trustees have increasingly become more skeptical of library staff. He cited an instance where they questioned the amount of money spent on career services, among other similar situations, like whether the inter library loan system is too costly. Anderson said he doesn't mind explaining services and aspects of their work to trustees, but he believes their inquiries have come from a place of skepticism and doubt that staff haven't been stewarding the library well.
Another blow to his relationship with the board came this fall when an email from a trustee was sent to Library Director Ashley Cummins. After an August meeting, a trustee, or multiple trustees, believed he needed reprimanding for being "impertinent and disrespectful" to the board. The message also directed him to submit any further reports to trustees in writing and barred him from attending future board meetings. Previously, he typically sat beside Cummins and Office Administrator Teri Dugan.
Board Chair Doug Adams said he was unaware of the complaint against Anderson or the decision to uninvite him from meetings until "after the fact." He said that decision was not made by him as chair, but that trustees are welcome to talk to the director at any time to make requests or have conversations.
"So if multiple board members requested that then so be it," Adams said. "But the bottom line is it was a director's decision, and I think it was to minimize conflict. Sometimes personalities get clashing and there's no productivity because we're dealing with a lot and we're not dealing with what needs to be dealt with, so it became a distraction."
He said aside from Anderson, he does not believe there are any tensions between trustees and library staff or leadership. Adams likened the situation to when a new presidential administration comes in and people working under the old administration leave. He said the board wishes Anderson the best and that he believes he will do well in his new position with the Montana State Library.
But, he said he also saw Anderson as antagonistic.
"The board felt like they were being basically lectured and put down frequently when it came to discussion with Sean — and again, that was not productive discussion," Adams said.
Anderson said he's feeling relieved about this move and is "glad not to have to deal with the toxicity that's been there (at ImagineIF) for the last couple of years." But after eight years of working there he is sad to be leaving fellow staff members and stepping away from the impact they've made in library services for the community.
"Very little of that's attributable to me, but I've been a part of the team along the way. So it's sad to be stepping away from that in any capacity. But it's like I said, it's mostly excitement, mostly relief, mostly looking forward," Anderson said. "But there is a pretty undeniable sense of sadness and regret that it turned out the way it did, because I do love this library and I love the people that work there."
Recent Headlines
---