Kalispell veteran continues to fight for men and women in uniform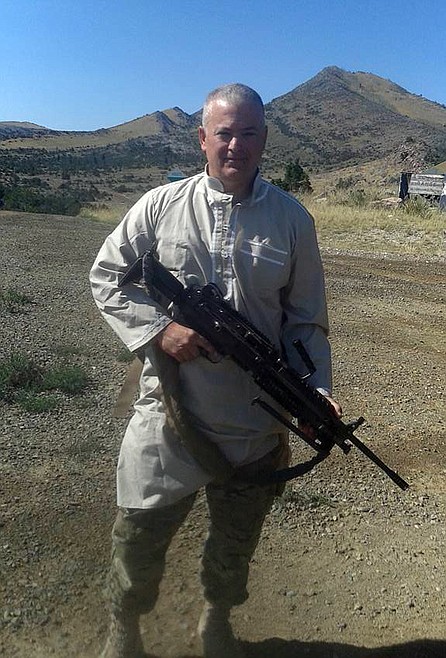 Dan Reese as a senior NCO in Afghanistan with the Army Reserve. (photo provided)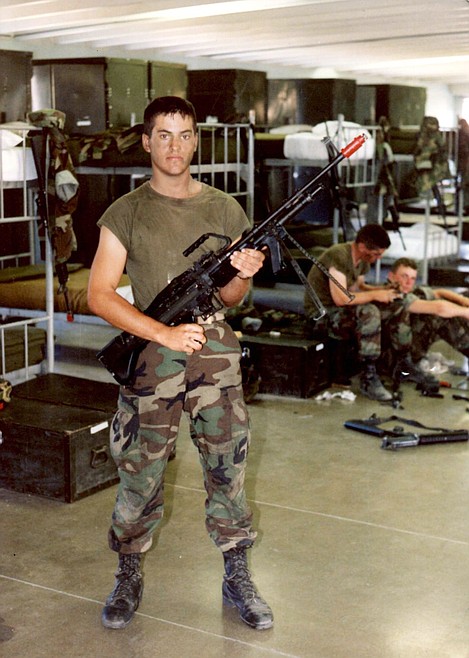 Dan Reese during his time in the Marines in the late 1980s. (photo provided)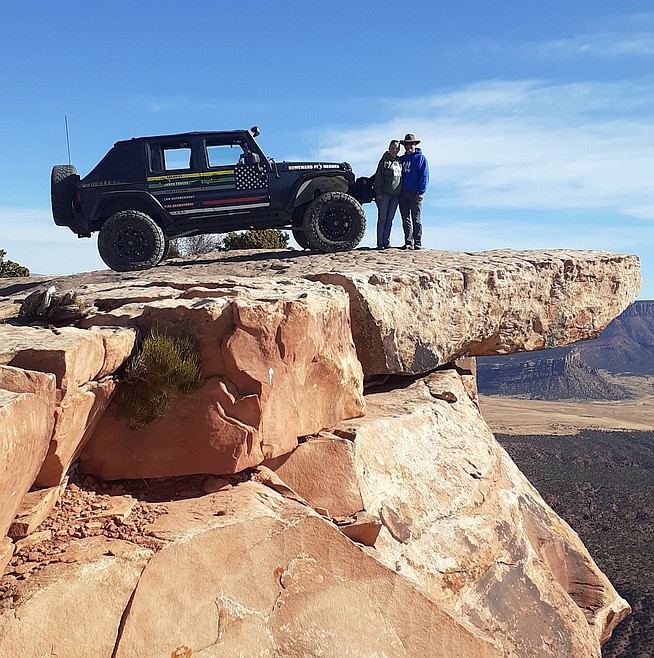 Kalispell's Dan and Laura Reese are helping soldiers and first responders get back in touch with their everyday lives through their Homeward for Heroes organization. (photo provided)
Previous
Next
by
JEREMY WEBER
Daily Inter Lake
|
November 11, 2022 12:00 AM
Serving as a senior noncommissioned officer during his deployment to Afghanistan with the Army National Guard in 2012, Kalispell's Dan Reese was tasked with looking after the soldiers under his command.
Now retired from his military service, Reese continues to look after his fellow veterans through his nonprofit, Homeward for Heroes.
Founded in 2018, Homeward for Heroes helps veterans and first responders connect with others that have been through similar situations, providing an avenue to talk, share and remember that they are not alone in their struggle.
Using three to 10 day treks across the Pacific Northwest and beyond, Homeward for Heroes provides an avenue for veterans and first responders to build new relationships and reconnect with their spouses, especially after time spent away on deployments and training periods as well as emergencies like fighting fires and the reality of long shifts on the job.
"It's all about disconnecting from your everyday life and reconnecting with each other," Reese said. "One thing I learned from 20 years in the military is that veterans trust veterans, much more so than they would a doctor. Sometimes it is better to talk about things around a campfire. A lot of times, we will open discussion at seven in the evening and the next thing you know the sun is coming up."
Reese says that the trips often lead to life-long friendships.
"Many times, people make connections with fellow veterans on these trips and end up checking up on each other after they get home," he said. "It's a wonderful thing to see."
A Marine for eight years in the late 1980s and early 1990s, Reese was out of the military for 15 years before joining the Army Reserve from 2012 to 2020. While serving his country as an infantryman and scout sniper, Reese spent time on six of the world's seven continents and knows all about the struggles of reintegrating into civilian life after a long deployment.
Along with his wife Laura, Dan founded Homeward for Heroes to help others facing that same struggle.
"During my time in the military, I saw a lot of soldiers diagnosed with PTSD and several that committed suicide, Others, I talked out of committing suicide. I kept asking myself why that was happening to them and not me and I came up with three things. First, I love the outdoors and found it was a great place to detox. Secondly, I have a loving wife who is very patient with me and will listen to what I have to say. Thirdly, there is the God factor. I know my faith has saved my bacon a few times," Reese said. ""There are multiple things soldiers get hit with when they get back home, but the first obstacle is always reintegration, especially if you have a family and children. You come back to that and your spouse has been running the show while you were gone. They are used to doing things their way. On top of that, soldiers are coming back from a situation where everything is life and death and it can be hard to get away from that kind of mindset when you get home."
Remembering the things that helped their family get through the tough times, Dan and Laura used the idea of escaping from daily life for a few days when they founded Homeward for Heroes, stressing the need to "disconnect to reconnect."
"Sometimes you have to find that reconnection with your spouse. It's almost like having to rekindle the flame sometimes. You have to go from thinking rationally to passionately, and that is not easy."
According the Reese, Homeward for Heroes helps nearly 3,000 people a year and helped 17 people last year who said they were considering suicide.
While the organization had hosted many treks, Reese says the most popular has been an 1,100 mile zig-zagging course across Montana that includes ghost towns, old mines and lots of Old West history.
Until last year, the organization also led an annual trek to Moah, Utah and currently hosts monthly meet ups in Kalispell.
To learn more about Homeward for Heroes, find them on Facebook or visit their website at homewardforheroes.org.
Reporter Jeremy Weber can be reached at jweber@dailyinterlake.com.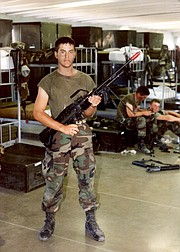 Recent Headlines
---