Family works to return cattle to Tobacco Valley ranch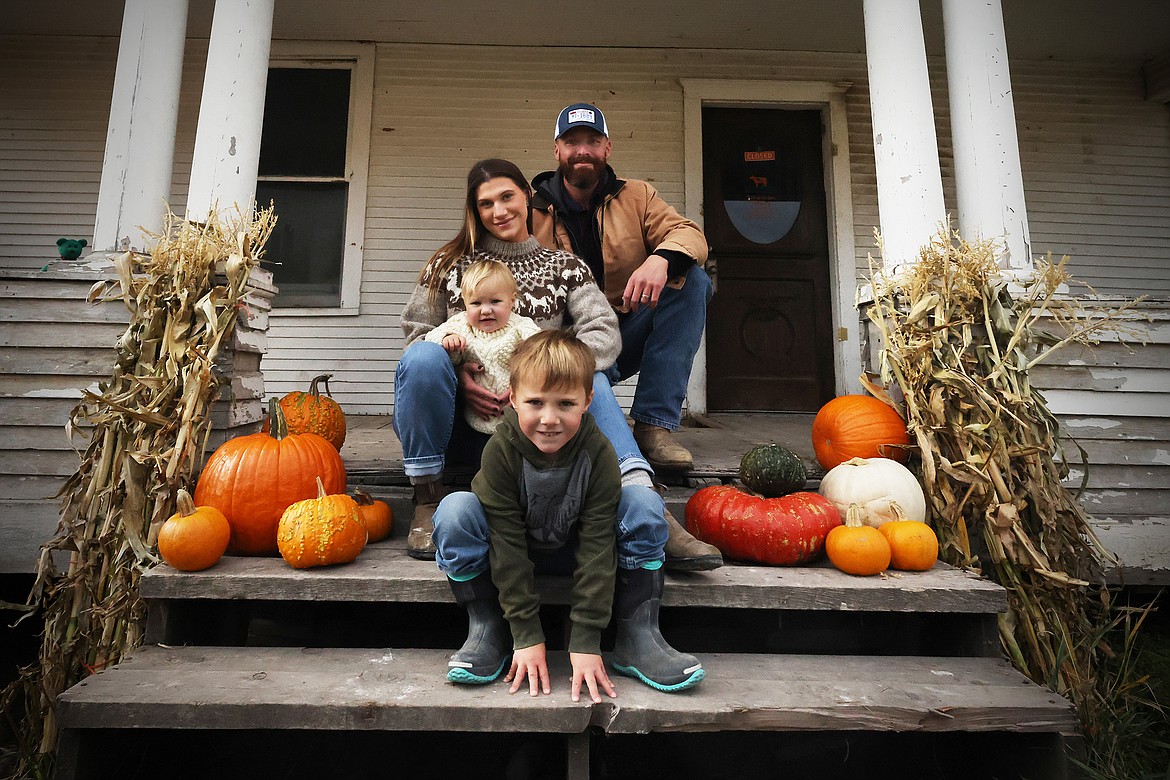 The Blarney Heights Farm in Trego is owned and operated by Brian and Karla Gorman, along with their children Declan (4) and Ainsley (1). (Jeremy Weber/Daily Inter Lake)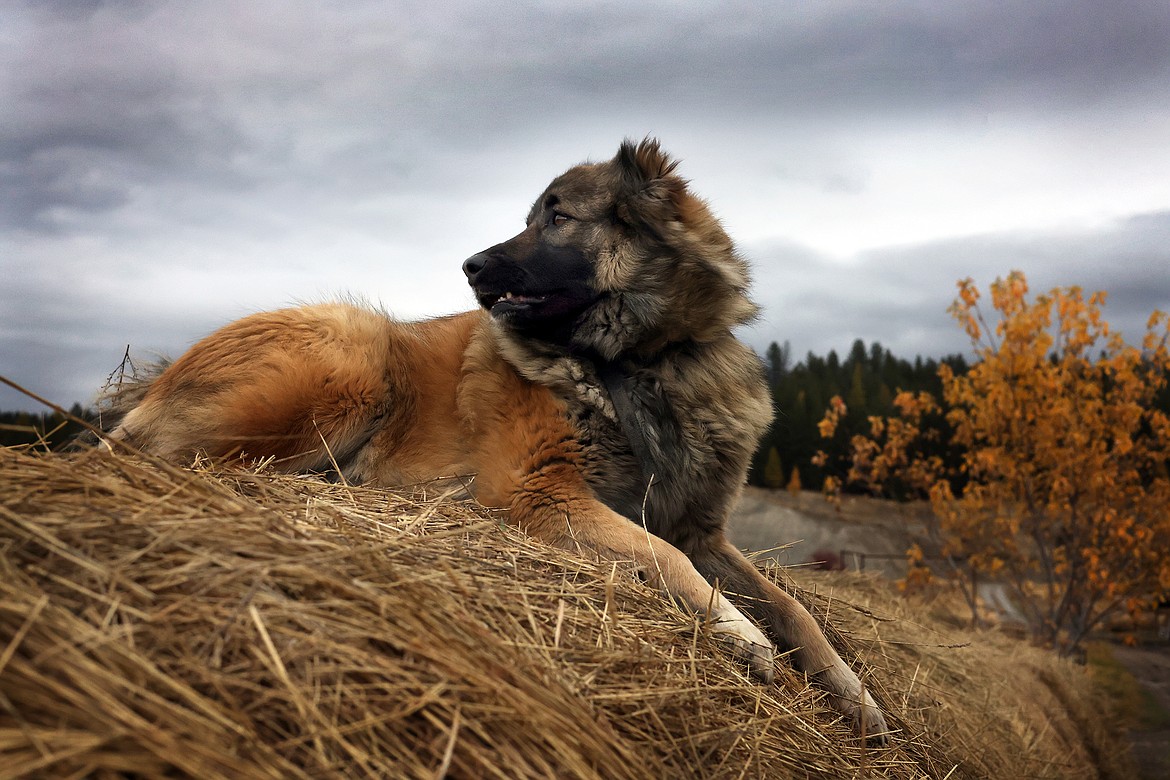 The Gorman's family dog, Ripley, takes a rest on top of a hay bale while keeping an eye on the Blarney Heights Farm's herd of Dexter cattle. (Jeremy Weber/Daily Inter Lake)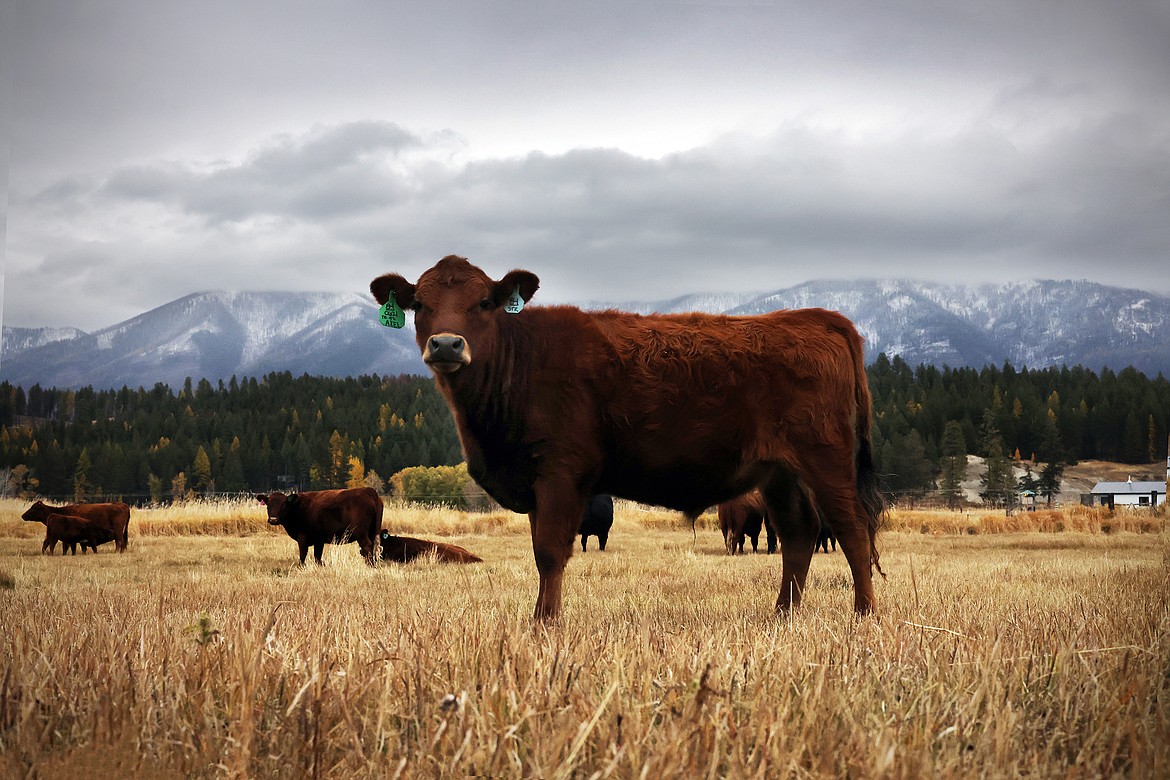 Located in Trego, the Blarney Heights Farm specializes in Dexter cattle, a small European breed that is becoming a favored breed amongst artisanal farmers across Ireland, United States and other countries. (Jeremy Weber/Daily Inter Lake)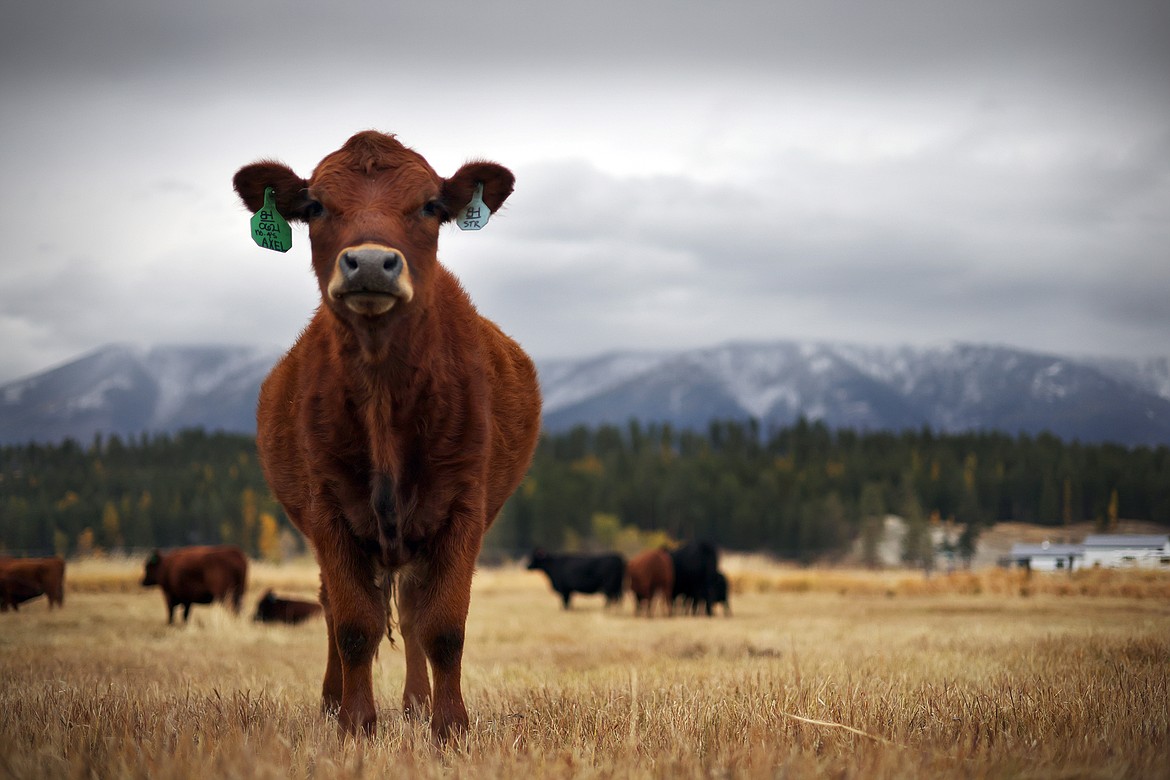 Located in Trego, the Blarney Heights Farm specializes in Dexter cattle, a small European breed that is becoming a favored breed amongst artisanal farmers across Ireland, United States and other countries. (Jeremy Weber/Daily Inter Lake)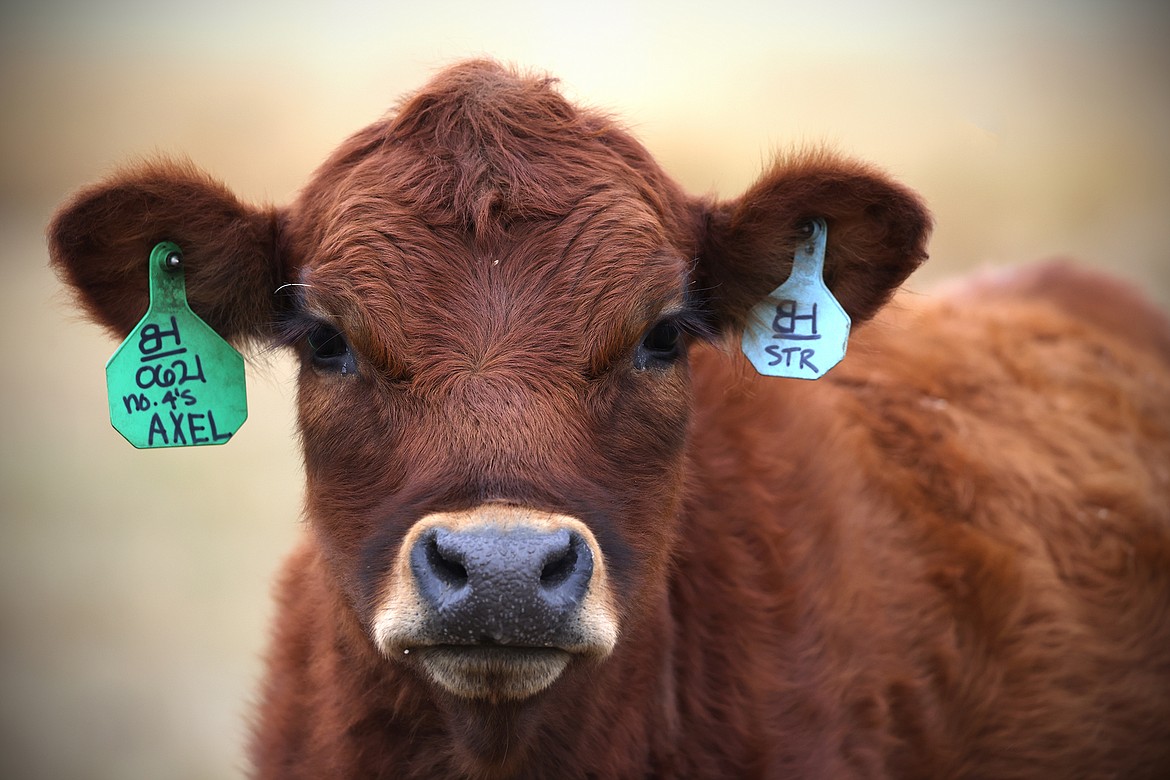 Blarney Heights Farm specializes in Dexter cattle, a small European breed that is becoming a favored breed amongst artisanal farmers across Ireland, United States and other countries. (Jeremy Weber/Daily Inter Lake)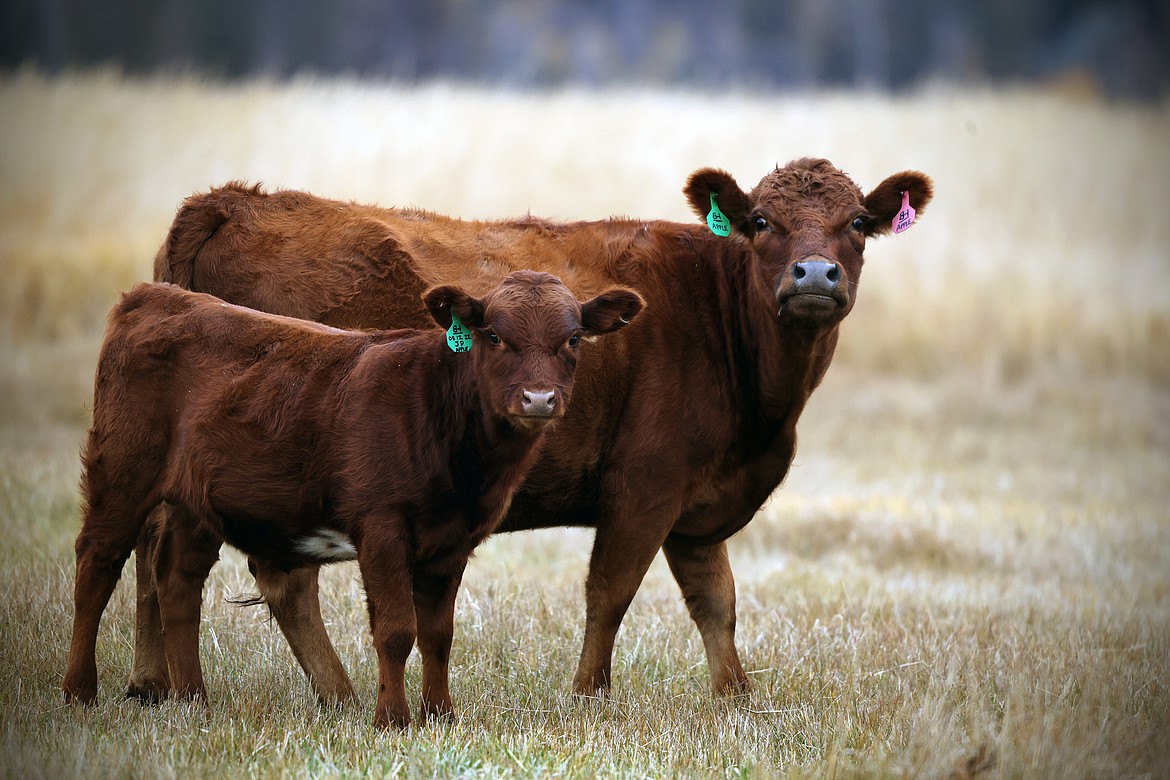 Blarney Heights Farm specializes in Dexter cattle, a small European breed that is becoming a favored breed amongst artisanal farmers across Ireland, United States and other countries. (Jeremy Weber/Daily Inter Lake)
Previous
Next
by
JEREMY WEBER
Daily Inter Lake
|
November 13, 2022 12:00 AM
Nestled along Brimstone Creek in their own tiny nook of the Tobacco Valley, the Gorman family is bringing cattle ranching back to the area once known as the OF Bar Ranch.
Located just outside of Trego, the Blarney Heights Ranch sits on the land homesteaded by Octave and Lena Fortin in 1896, complete with an original farmhouse purchased from a Sears and Robuck catalog in 1912.
For the past three years, Brian Gorman, along with his wife Karla, have been working hard to restore the ranch to its former glory while introducing Dexter cattle to the area.
"We have basically been trying to resurrect this place from the dead. We brought cattle and horses back and have been farming the land and cutting hay. We are taking this land back to the way it was used for decades. We want to keep the history and ranching traditions alive," Brian said.
That includes restoring the historic farmhouse that has stood as a landmark in the area for more than a century.
"There is a lot of history there and it is one of the few structures that has survived over the decades. It's been here since 1912, and that is quite an accomplishment for any structure in Montana," Brian said. "It's been a huge project and it just keeps going."
Along with their son Declan, 4, daughter Ainsley, 1, dog Ripley and Waffles the barn cat, the Gormans are hoping that Dexter cattle will catch on in the area.
The smallest breed of European cattle, Dexters have not been well known in the U.S. until recently.

Renowned the world over for their gentle dispositions, phenomenal beef taste, being naturally resistant to parasites and diseases which plague typical bovine breeds, as well as their easy birthing, Dexters are a hardy breed that can thrive in conditions and locations where other cattle breeds struggle.
Bred and developed in Ireland, the first groups of Dexters were imported to the United States, and numerous other counties, between 1905 to 1915.
THE GORMANS began their Montana cattle operations in the Jocko Valley near Arlee, where the green grass fields reminded Brian and Karla of Ireland, where they had gotten engaged at Blarney Castle.
The operation soon outgrew the Gorman's land in Arlee and the couple decided to make the move to the Tobacco Valley.
Utilizing no synthetic or commercial fertilizer, no pesticides or herbicides in any capacity, and no vaccinations or medications on their Dexter cattle, the Gorman's primary focus is to create a healthy ecosystem by implementing an intensive rotational grazing system for their cattle.
Using a regenerative agricultural technique, Blarney Heights Farms cattle are never on the same pasture for more than 24 hours.
"Understanding we may 'own the land,' but in reality are simply temporary stewards for future generations, drives us to focus not only on the ethical treatment of our Dexters, but to continuously improve upon the forestlands, grasslands, hillsides, and knolls in which our cattle call home," Brian said. "We believe in ethically raising animals, specifically Dexter cattle, to provide all of Western Montana with the highest quality, grass-fed and finished beef available. We take our cues from nature and let her dictate when we do things around here. We have a very low calf mortality rate, so I guess she knows what she is doing."
Recent Headlines
---