Lloyd Albert Peiffer, 84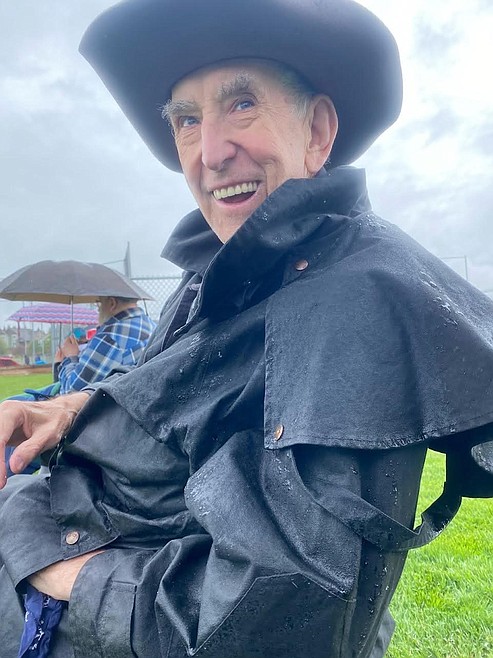 |
November 17, 2022 12:00 AM
Lloyd Albert Peiffer passed away on Monday, Nov. 14, 2022, surrounded by lots of love and comfort from his family.
Lloyd was born in Fort Benton, Montana, on Nov. 18, 1937. He later moved to Potomac, Montana, where he lived with his family on a ranch and developed a love for horses. He moved a few more times before meeting the love of his life, Carol Jeanne Timblin-Peiffer, who also loved horses.
Lloyd lived larger than life. He enjoyed working in the woods as a logger and a heavy equipment operator. Lloyd found joy spending time with his family outdoors. He loved fishing, hunting, and horseback riding. He could often be found tinkering in his son's shop. He was a proud supporter of his family's activities, attending sporting events, graduations, birthdays, and more.
Lloyd was loved by many and left an enormous legacy. The world is better just by having known him. He was always quick to laugh and had the best sense of humor. Lloyd loved to help others whenever they needed a hand and he will be missed tremendously.
He is survived by his brother Gary Peiffer and family, his sister Carly Barta and family, as well as his children Bill and Val Peiffer, Pam and Duane Wendt, Ken and Rita Peiffer, Dale and Marlyn, and his former daughter-in-law, Judy Peiffer. He is also survived by his grandchildren Sara, Amanda, Nathaniel, Heather, Kali, Kimberly, Dusty, Nicole, Ashley, Philip, and Matthias as well as many great-grandchildren.
Lloyd was preceded in death by his wife Carol Peiffer, nephew Scott Peiffer, and his parents, Lorretta and Albert Peiffer.
A graveside service will be held at Fairview Cemetery at 2 p.m. on Friday, Nov. 18. A celebration of life will be held at the Hampton Inn on Saturday, Nov. 19, at 4 p.m.
Johnson-Gloschat Funeral Home is caring for Lloyd and his family.
Recent Headlines
---