Met Opera Live in HD airs 'Medea' in Whitefish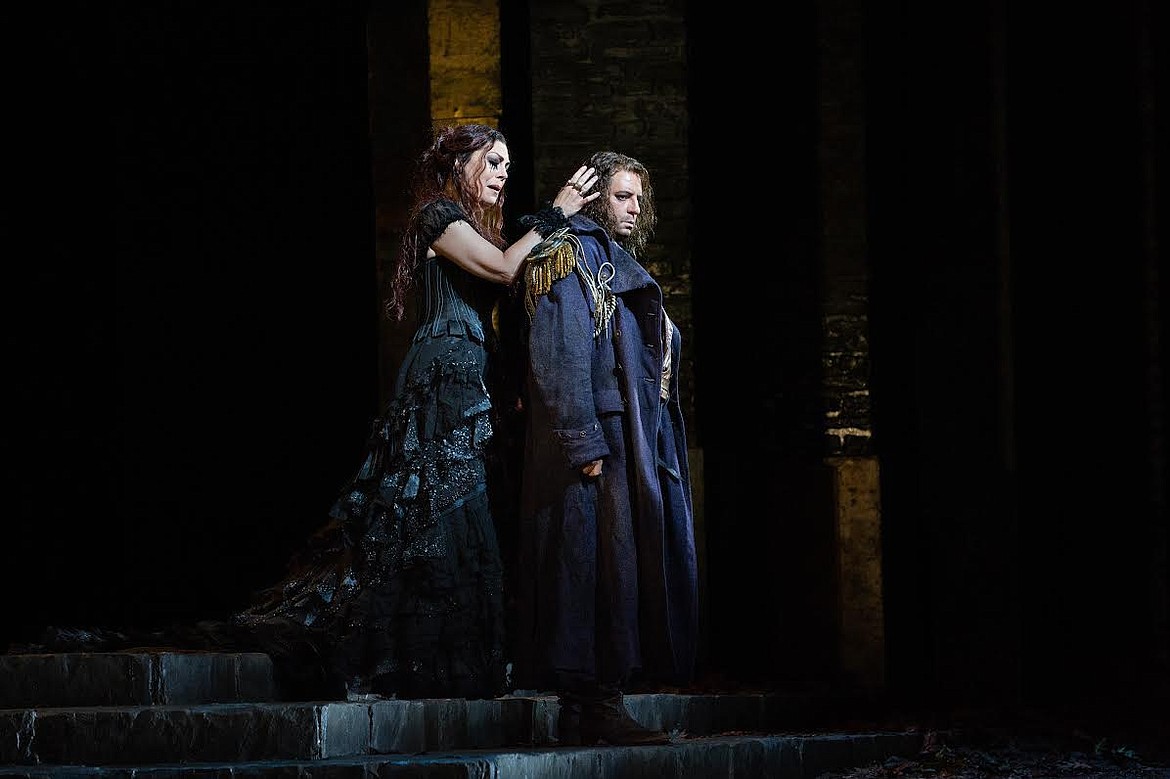 Luigi Cherubini's "Medea" to be shown at the O'Shaughnessy Center on Nov. 19 as part of The Metropolitan Opera Live in HD season series (photo credit: MET OPERA).
|
November 17, 2022 12:00 AM
Whitefish Theatre Company and the Whitefish Performing Arts Center are co-presenting the second live on-screen performance of the Metropolitan Opera Live in HD 2022-2023 season. Luigi Cherubini's rarely performed masterpiece "Medea" will be shown at 10:55 a.m. Saturday, Nov. 19, at the O'Shaughnessy Center in Whitefish. Approximate run time is three hours and 10 minutes, including one intermission. Tickets are sold only at the door, which will open at 10:30 a.m. Tickets are $20 for adults and $10 for students, paid by cash or check only. Call 406-862-5371 to inquire about 10 student scholarships.
Sung in Italian with English subtitles, "Medea" is the operatic adaptation of the Greek myth of sorceress Medea who will stop at nothing in her quest for vengeance. The New York Times called this production a "must-see performance" where "opera doesn't get much better than this" as "Medea" explores timeless themes of a longing for love, betrayal, the desperation of a woman with no power, and ruthless revenge.
In Act 1, Glauce, princess of Corinth, is preparing for her wedding to the hero Giasone. Yet on a day when she should be filled with joy, her overarching emotion is that of fear. As Glauce's fears come true, the wedding celebrations are interrupted when Medea, who is still in love with Giasone, appears and demands that Giasone return to her. Giasone rejects Medea's pleas, saying that he has chosen Glauce. Medea, hurt and enraged, curses Giasone, calling on the gods of Olympus to help her take revenge.
In Act 2, concerned by Medea's fury, confidante Neris suggests that she leave Corinth. King Creonte arrives, and he, too, asks Medea to leave the city. Medea pleads with Creonte to be allowed just one more day with her children. She even orders Neris to deliver a gown and crown as presents to the bride-to-be. As the wedding procession passes by, however, Medea expresses cruel wishes for the newlyweds.
Finally, in Act 3, Medea's presents were soaked in poison, and Glauce has died as a result. This fiery retelling of the Greek myth ends tragically, as Medea delivers a supreme act of vengeance in her rage and state of betrayal.

Soprano Sondra Radvanovsky stars as the mythic sorceress Medea. Since her 1996 Met debut as Countess Ceprano in "Rigoletto," she has sung more than 200 performances at the Met in 27 roles. Joining Radvanovsky is tenor Matthew Polenzani as Giasone, soprano Janai Brugger as Glauce, bass Michele Pertusi as Creonte, and mezzo-soprano Ekaterina Gubanova as Neris. Maestro Carlo Rizzi conducts the performance. This production is by David McVicar, director of many past Live in HD performances. Superstar mezzo-soprano and Grammy Award-winner Joyce DiDonato will host this transmission with an exclusive look behind the scenes.
Food and beverages will be available for purchase during the performance. This opera is the second of 10 Metropolitan Opera Live in HD performances offered from November to June. Four operas are being shown at the O'Shaughnessy Center and six operas are being shown at the Whitefish Performing Arts Center. Go to www.whitefishtheatreco.org to read about the entire Met Opera Live in HD season or call 406-862-5371 for more information.
Recent Headlines
---