Joyce Jeannette Brooks-Pasha, 89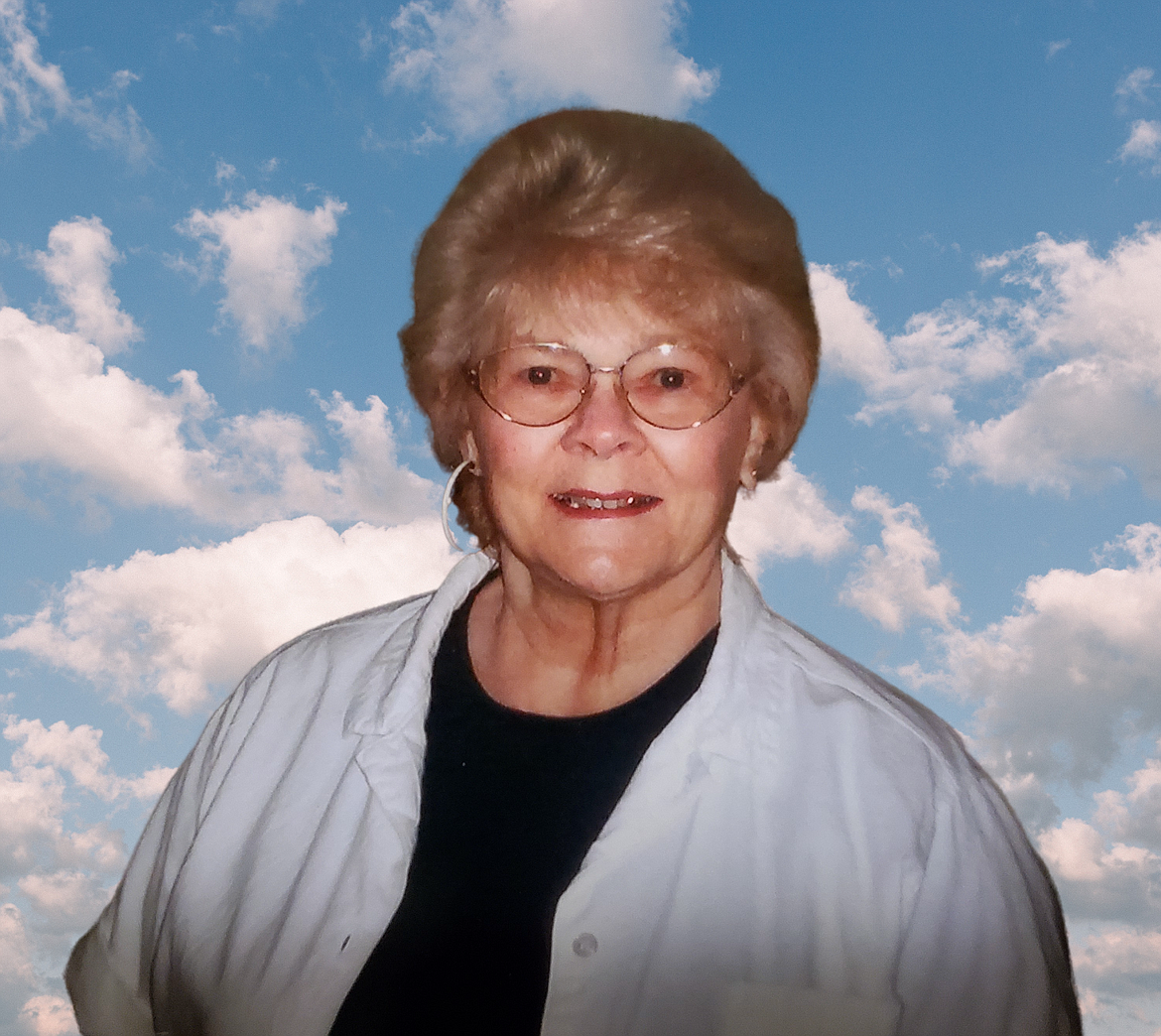 |
November 20, 2022 12:00 AM
Joyce Jeannette Brooks-Pasha peacefully left behind her earthly body early Thursday morning, Nov. 10, 2022, surrounded by loved ones and in the comfort of her home. Joyce lived an adventurous and memory filled life in her 89 years. Waiting to greet her in the heavens, is her beloved daughter Jaymee, along with her childhood family.
Joyce Jeannette Brooks-Pasha born to Charles "Charlie" and Eulalie Brooks on March 18, 1933, in Kalispell. Joyce was fond of her childhood memories and enjoyed revisiting and reminiscing about the "old days." She was proud of her father and how important his ice business was to the development of Kalispell's emerging community.
Joyce graduated from Flathead County High School, Class of 1951. Known for being the "life of the party," Joyce had many friends who adored her charm and wit. She participated in Youth Fair and Flathead High's baton twirling. Joyce strived to be the best at everything she did in life.
As a young adult, Joyce was full of spunk and truly hell on wheels. She spent many hours at the Speedway, driving stock cars, or at the local bowling alley. In the summer of 1953 Joyce took first place in the Mid-season Powderpuff Derby, winning five out of the six races, and taking second in the race she lost. The Daily Inter Lake's article said, "Joyce wants to race against the men. She's looking for some competition." When she wasn't on the race track, she was leading her bowling team to many victories, including the (1954) State Bowling Championship, where she was awarded first place for her individual high score.
In 1960 Joyce met and married James Shepard (divorced in '73), delivering their first-born child, a daughter, Jaymee, in 1963; followed by their son, Damon, in 1966. Joyce was a devoted mother, and in addition to her own children, she cared for many fostered children. Joyce also enjoyed working and maintaining a career in dentistry for nearly 40 years in both Kalispell and Great Falls.
In 1983 she moved back to the Flathead Valley to tend to her elderly parents. While there, Joyce rekindled her relationship with her soulmate James Pasha (first husband), and they eventually remarried. They enjoyed living in various cities in Montana, including Bozeman, where Jim was born and raised, Ronan, Polson, and eventually ventured back to Great Falls, where she spent her final days.
Joyce continued her dedication and love to her grandchildren. "Grandma JJ" always ensured they had everything they needed or wanted. Today she is survived by her husband James "Jim" Pasha of Great Falls; son Damon Johnson (Angie) of Ronan; her grandchildren, Charla Johnson of Whitefish, Tory Bick (Sam) of Billings, Michael Sluder (Heather) of Whitefish, Dillen Johnson of Great Falls, Dustin Johnson of Ronan, Melissa Allen of Olympia, Washington, and Michelle Gutierrez of Salt Lake City; and great-grandchildren, Jaylynn, Bella, Ryder and Daxton. She is also survived by several loving friends and extended family.
Joyce was preceded in death by her parents Charles W. and Eulalie Brooks of Kalispell, brother Delmus (Bowie) Brooks of Columbia Falls, and daughter Jaymee Johnson of Kalispell.
The family wishes to thank all of those who gave support, love and friendship throughout her life and during this difficult time. She left her mark on everyone she knew. They want to extend a special thank you to Joyce's physician, Kathy Jorgenson and hospice care of Great Falls, for the love and support they gave her during her journey.
Interment is by Johnson-Gloschat Funeral Home. On Nov. 23, a viewing will be held at the funeral home from 10 a.m. to 1 p.m. and a graveside service will directly follow at 2 p.m. in Kalispell at the C.E Conrad Memorial Cemetery.
Recent Headlines
---