Kalispell chamber weighs resort tax as part of growth study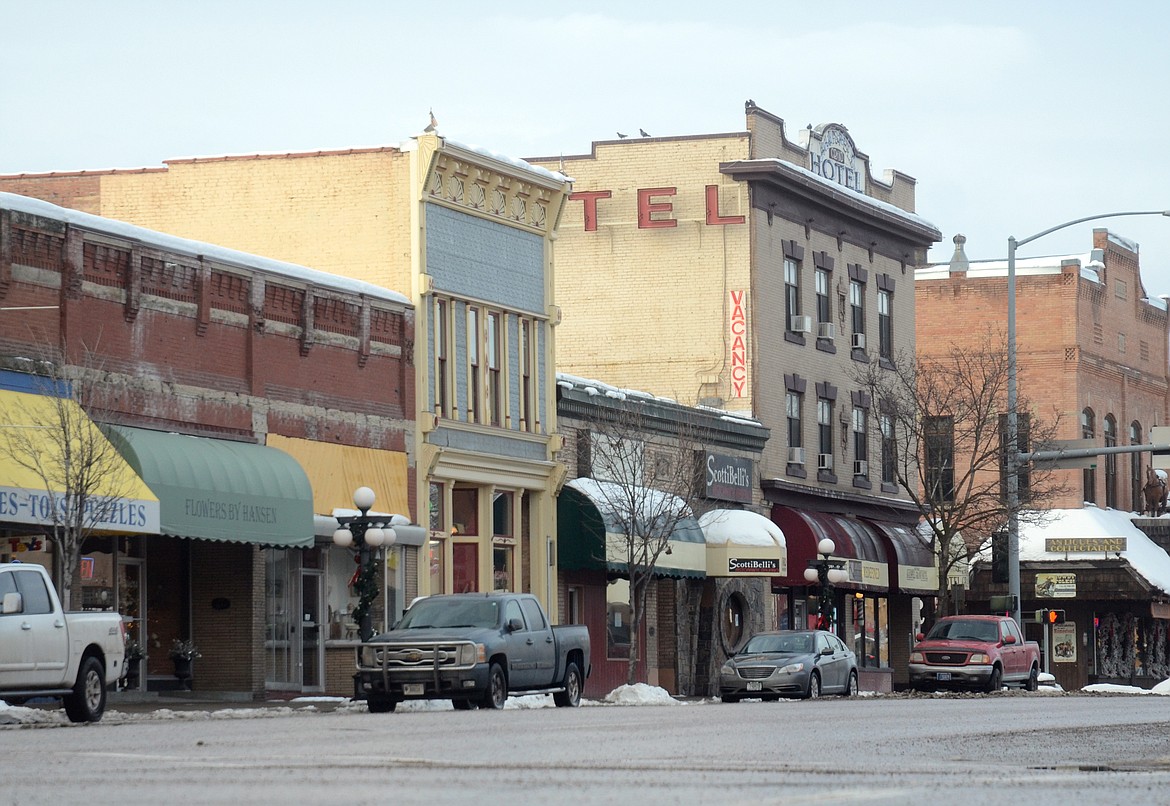 Main Street in downtown Kalispell. (Matt Baldwin/Daily Inter Lake file)
by
ADRIAN KNOWLER
Daily Inter Lake
|
November 20, 2022 12:00 AM
The Kalispell Chamber of Commerce is gathering input from the community aiming to create a plan for "intentional growth" in coming years, and among issues being examined are the benefits of a potential resort tax.
As part of the study, the chamber is conducting a survey and hosted two round-table discussions this week moderated by Cathy Ritter of Better Destinations, a tourism consultancy. The information gathered will be compiled into a report, and Ritter will issue recommendations to the chamber based on her findings. The report is expected in mid-December.
Ritter has previously worked with other tourism destinations, including Vail, Colorado, and the Lake Tahoe area. Although she has not yet issued any recommendations to the Kalispell chamber, during one of the moderated discussions Ritter said she has seen sales, resort and hotel taxes become a benefit for tourism destinations.
As an example, Ritter cited Vail's "world class" healthcare system, which she said is only possible in the town, which has fewer than 5,000 residents because of the taxes levied on tourism-related industries.
Under current state law, cities like Kalispell because of its population are not eligible for a local option tax on lodging, retail and restaurant sales. Neighboring Whitefish and Columbia Falls each do collect the 3% resort tax.
Kalispell's only tourism-related tax on the books is a $2 per night flat fee on hotel stays, which was originally implemented in 2010.
"We're not considered a gateway community but we are a destination, in our own right," said Lorraine Clarno, President of the Kalispell Chamber of Commerce. "We'd at least like the option to decide [at the city level.]"
Clarno said that while the chamber does not yet have an official stance on implementing a resort tax the hope is that the study would provide them with more information on the topic.
If the chamber did come out supporting such a tax, they would need to advocate at the state level for changing the requirements that allow cities to implement such a tax, and it would eventually need to be approved by a city-wide referendum.
Clarno did say that if such a tax were added the chamber would want funds to be used in a way that benefited locals.
"Those types of taxes can fund community assets that can be used year-round," said Clarno. "If we went that direction we'd be looking at capital investments that will draw tourists in, but be accessible for our community. In that way the tourists pay, but we get the benefit."

As an example of such projects, Clarno mentioned a ski race timing system that Discover Kalispell funded at Blacktail Mountain. The mountain needed such a system to host race events, but now it is used by local teams as well.
In commissioning the study, the chamber is looking to get community input as part of planning a broad long-term growth plan for Kalispell and the valley.
Kalispell was recently identified as the nation's fastest-growing micropolitan city, defined as those with populations between 10,000 and 50,000. Along with population growth, Kalispell is seeing an increasing reliance on tourism, and a lengthening of the traditional tourism season, according to participants at one of the roundtable sessions.
"We have experienced a tremendous amount of change and growth, and we anticipate it will continue even if it slows a bit in the near term," said Clarno. "We want to be driving intentional growth in a written plan for what we want Kalispell to be."
The chamber is looking for a broad diversity of voices and opinions in the study. According to Clarno, they have received over 300 survey responses so far, with 30 participants in the roundtables. They have also conducted 20 interviews with "key stakeholders."
AT THE first roundtable, held on Nov. 16, constituents with a variety of backgrounds were present, including in architecture, education, homeless advocacy, conservation, arts, historical preservation and government.
Also on the agenda for discussion at the meeting were topics such as community values, what makes Kalispell and the Flathead Valley distinct as a tourist destination and place to live, and how the community wants the future of the region to look.
Participants were asked to identify what they felt was distinctive about the area. Among the things listed were Glacier National Park, the area's history, the remoteness of Northwest Montana, the nearby Native American reservations, and Kalispell's role as the retail hub for the region.
Residents expressed feelings of concern when it comes to the character of development that they are seeing in Kalispell.
Architect Luke Rumage said he wanted to live in a community with more public transit and walkable and bikeable options for pedestrians, and felt that Kalispell's evolution into a "bedroom community" was a hindrance to healthy growth.
"I've lived in places with 700 people and 7 million people," Rumage said. "The thing they had in common is that you can walk to work, the grocery store or the park, and take your dogs or kids outside safely."
Participants also worried about housing shortages and preserving the historic character of Kalispell's downtown.
Potter Sherry Wells described the approved eight-story parking garage slated for downtown Kalispell as "ridiculous," and wondered how it would conform to the city's adopted design guidelines.
The chamber's survey is open to the public until Nov. 22, and can be found online at kalispellchamber.com
Reporter Adrian Knowler can be reached at aknowler@dailyinterlake.com or 758-4407.
Recent Headlines
---