Students get moving with Evergreen Fitness program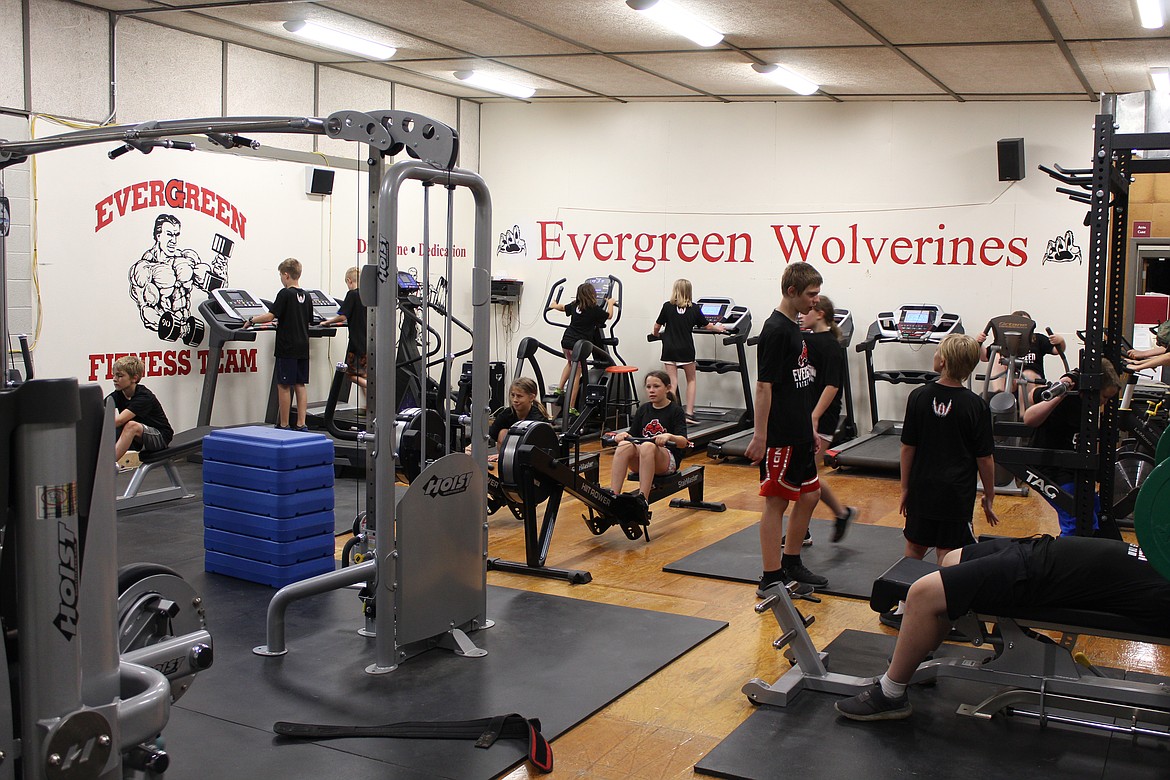 The Evergreen Fitness Team seeks to keep students active when school is not in session. The free fitness program gives students access to weights, treadmills, ellipticals and rowing machines. The fitness team is led by Evergreen Jr. High P.E. teacher and basketball/football coach Ross Darner, who founded the program about 20 years ago. (Courtesy photo)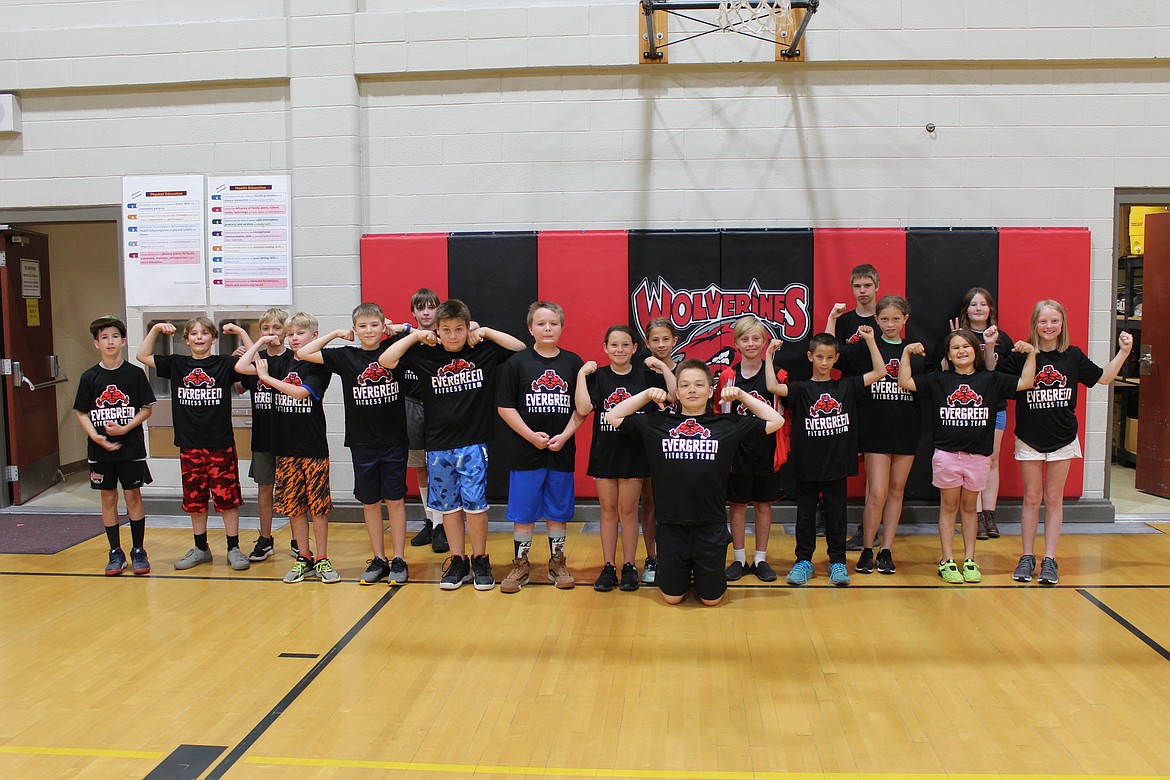 The Evergreen Fitness Team takes a group photo during its 2022 summer session. (Photo provided by Ross Darner)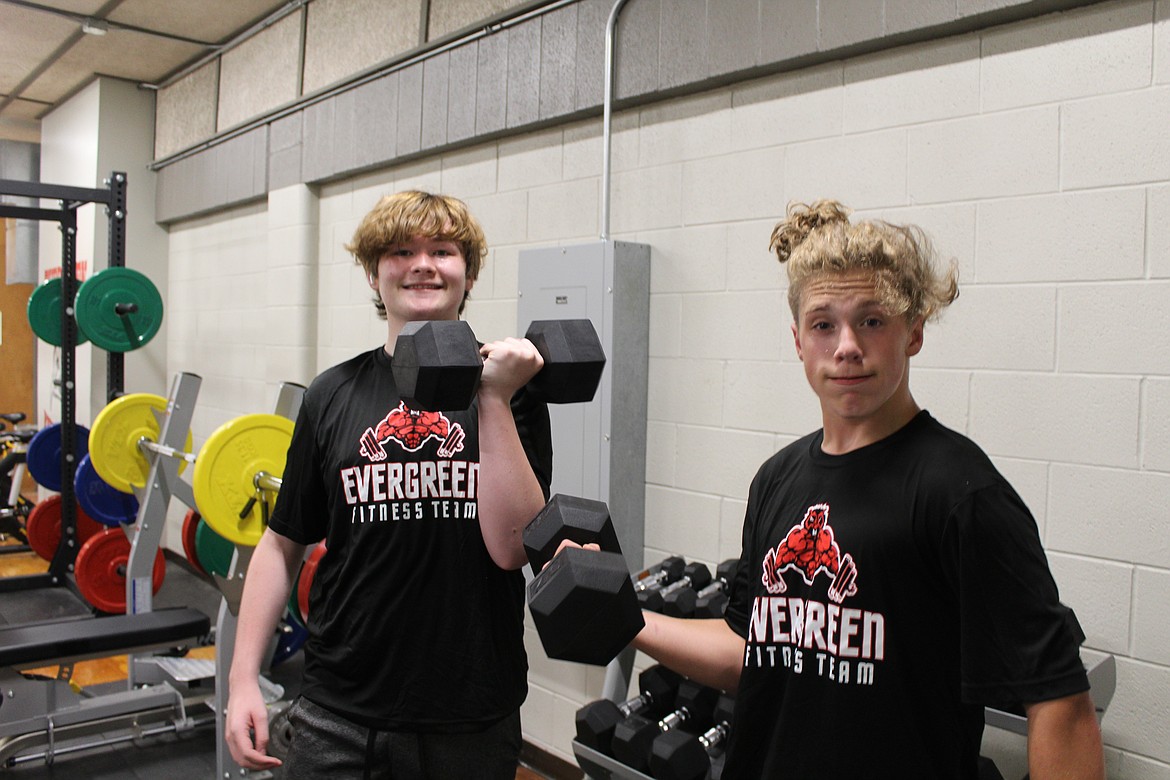 Evergreen Fitness Team participants Talon Maher, left, and Tristan Hall, right, lift weights during the 2022 summer session. Weightlifting is one component of the Evergreen Fitness Team. Participants also access cardio equipment and play popular games such as basketball and dodgeball in addition to making up games that keep them active during each session. (Photo provided by Ross Darner)
Previous
Next
by
HILARY MATHESON
Daily Inter Lake
|
November 20, 2022 12:00 AM
The Evergreen Fitness team has been exercising its way through 20 years of fitness and fun.
"The objective of the program is to make lifelong healthy individuals," Evergreen Fitness Team founder Darner Ross, who is a health and PE teacher and football and eighth-grade boys basketball coach at Evergreen School District.
What started out as a weight training program for seventh- and eighth-grade student-athletes, soon expanded to all students interested in staying fit over summer break, starting in the second grade.
"There was a need for the Evergreen community to have kids engaged in a summer program," Ross said. "Because I was highly involved in athletics I came up with a supplemental PE program to keep kids active and engaged throughout the summer."
Depending on his availability, the fitness team may also meet during other breaks such as winter break.
"Lots of kids just want to stay physically active and do not participate in the athletic program. We make it really fun," he said.
Evergreen Junior High student Tristan Hall joined the fitness team two years ago as a sixth-grader.
"I first joined a fitness team in the hope of losing weight and being more athletic, I really wanted to prepare physically for sports as well," Hall said in an email to the Daily Inter Lake.
"I strived for physical improvement," he said. "As an overweight kid, my body was of great concern to me so I worked hard during the two months of the fitness team."
Hall tackled his personal goals and achieved success in those two months.
"I had lost a little over 25 pounds," Hall said.
Last summer, 107 students signed up for the free program.
"Once they walk in the door they're moving for nearly two hours," he said.

Ross manages the high level of participation by breaking up the day into two-hour sessions with up to 30 students at a time. It's not unusual for participants to stay for more than one session to continue exercising or helping out other participants, he said.
With a school district that has a high percentage of students from low-income families, keeping the program free was a priority. Donations and grants cover all operating costs. Ross said monetary support has come from around the valley, not just Evergreen, and thanked donors for investing in the fitness team's mission to "enhance the health and quality of life of our students through the promotion of physical activity and nutrition education to become lifelong healthy individuals."
"We're very fortunate to have a very supportive community that includes the whole valley," he said.
Starting with no equipment, the years of financial support have resulted in a "really outstanding weight room and cardio facility for a junior high-level school," Ross said, complete with a climbing wall.
"Last year we invested $40,000-plus on commercial weight equipment and cardio equipment," available to students, he said.
In addition to using weightlifting and cardio equipment, students on the team also participate in physical challenges and play games like dodgeball and basketball in addition to making up their own games.
"Each individual does the challenge to their own ability. We want to celebrate what each individual can do," Ross said.
Seeing students like Hall challenging themselves through physical fitness and achieving personal goals while having fun is what motivates Ross to keep the annual program going.
"We had small aspirations in the beginning, but it turned into something I didn't expect," he said.
As a reward for dedicating weeks of summer break to exercising, participants take trips to Woodland Water Park with all expenses paid.
"We want them to know that their efforts, and giving up their summer to do the program, which is six or seven weeks long, is recognized," he said.
Reporter Hilary Matheson may be reached at 758-4431 or hmatheson@dailyinterlake.com.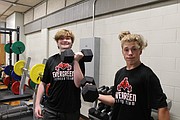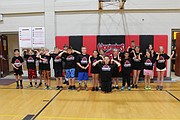 Recent Headlines
---