Gordy's Old Hickory Sheds offer opportunity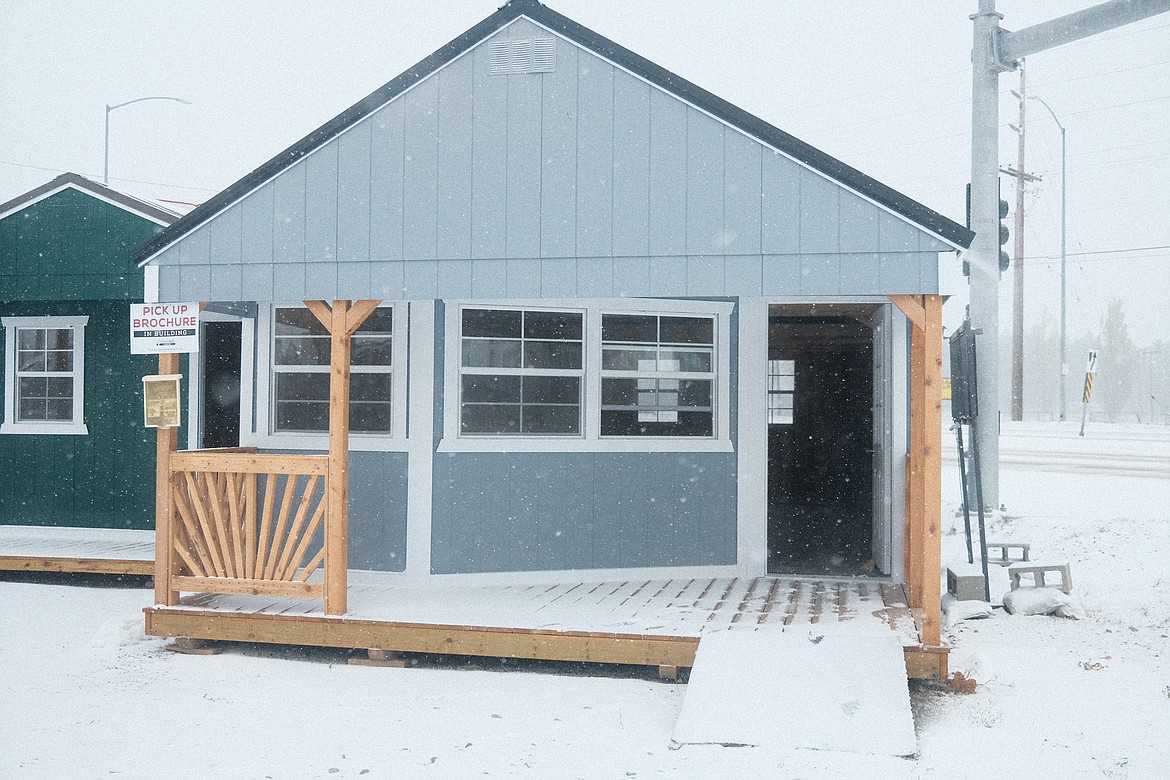 One of the sheds on display in the lot at Gordy's Old Hickory Sheds in Evergreen Montana. (Adrian Knowler/Daily Inter Lake)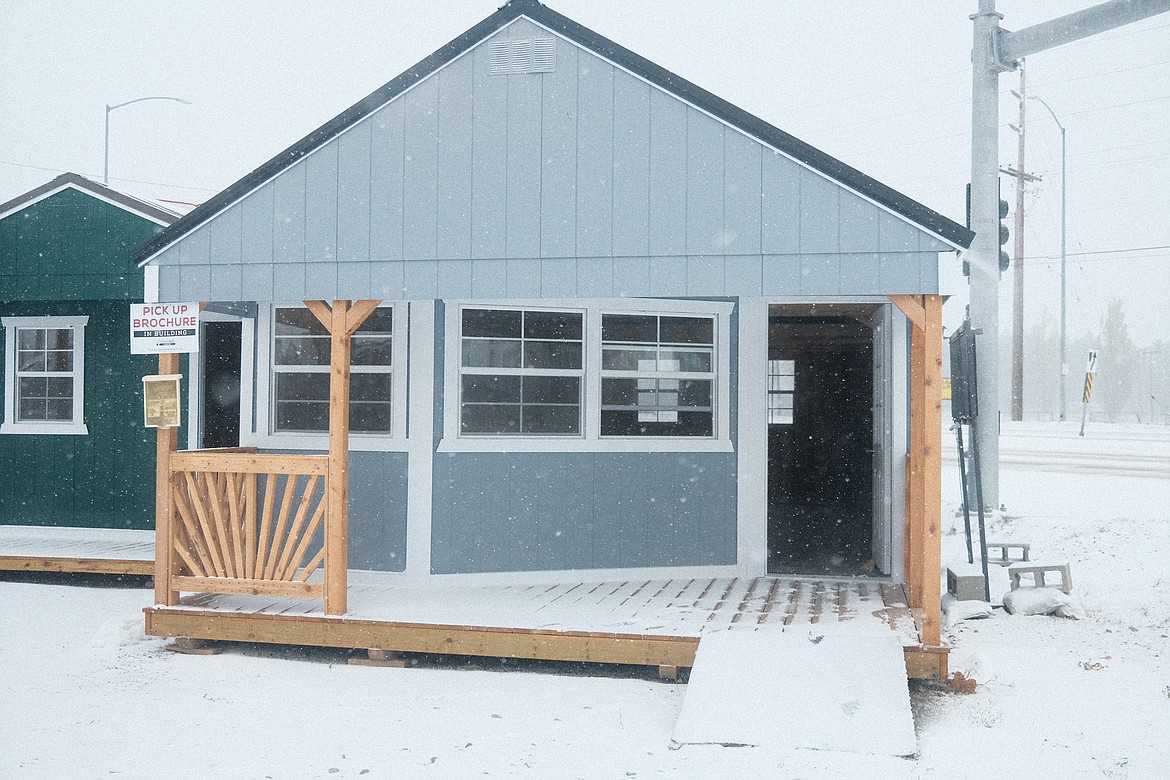 One of the sheds on display in the lot at Gordy's Old Hickory Sheds in Evergreen Montana. (Adrian Knowler/Daily Inter Lake)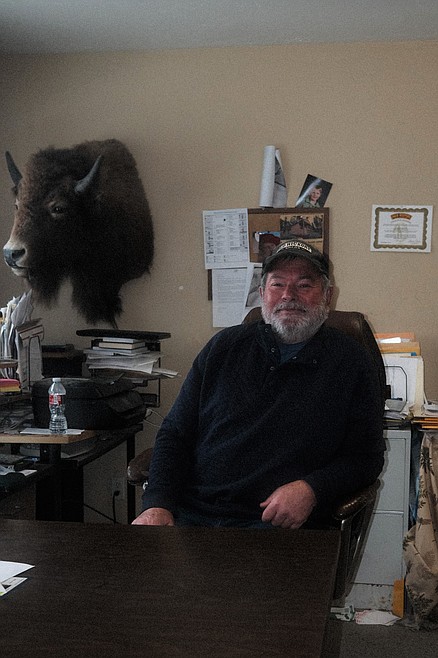 Gordy Lister sits at his desk in his office at Gordy's Old Hickory Sheds, in Evergreen Montana. (Adrian Knowler/Daily Inter Lake)
Previous
Next
by
ADRIAN KNOWLER
Daily Inter Lake
|
November 20, 2022 12:00 AM
Gordy Lister thinks most people are prejudiced against salespeople, something he attributes to people's experiences with the pushy ones who talk more than they listen.
The 70-year old lifelong resident of the Flathead Valley has sold plenty in his day – including in his time as a missionary — but for the last 10 years has owned and operated Gordy's Old Hickory Sheds, one of about 700 national Old Hickory Sheds franchises.
When the previous owner needed a salesman, a friend recommended Lister as reliable and trustworthy. After training and working there for six months, Lister bought him out and "Gordy's" was born.
When a customer comes to Lister, the first thing he does is listen to what they are looking for, and sees if he has anything that fits their needs.
"It helps to like people and to find them interesting," said Lister. "Find out what they need and see if you can match it."
He said he's even sent customers to competitors, and that his approach has paid off in the long run by earning him recommendations and repeat customers.
"If you treat people with respect, it comes back around," Lister says.
Lister has always been an adventure seeking free-spirit. In his youth, Lister enjoyed his time racing snowmobiles and motorcycles internationally, smuggling bibles into China in the 80s, and jumping out of planes. After high school, Lister got hooked on skydiving, and for three years he "lived at the airport," doing over 1,000 jumps in that time. He's worked in construction, sales, cooking and more.
Being a sales entrepreneur fits right into his independent attitude. He likes that his income is commission based, which keeps it tied to inflation. He also likes the freedom to set his own schedule, to go hunting, watch his son Storm's football games, or take a few weeks for vacation.
Many of Lister's customers are just looking for traditional storage sheds, but more and more people are coming to Gordy's for tiny houses, mother-in-law suites, or vacation cottages to use or rent on platforms like AirBnb. Lister estimates that he sells a few sheds each month to people wanting to live out of them full-time, a trend he attributes to rising rent costs.
Lister estimates that he sells between one and three sheds per month to people looking to live in them. The sheds don't have wiring, plumbing or insulation, but Lister thinks it's a good option for people who are willing to put in some "sweat equity" and are tired of paying rent every month.
The Old Hickory Sheds online shed-builder tool gives Lister's customers lots of choices when it comes to size, style and features, with sheds going for anywhere from $3,500 to over $30,000 for the larger sizes with options like a deck out front.
Most sheds are built at the Montana factory and delivered by truck directly to the customer, although Gordy's also builds sheds in a day or two on-site if the job calls for it.
Demand has meant that the turnaround time for custom built sheds has grown from two or three weeks to up to five, but if customers see one they like on the sales lot, they can own it in only a few days.
Lister swears by sales as a path to a good life — if you're willing to keep learning and take some risks. He hopes one day to pass the business on to his son, if he has the interest.
Gordy's Old Hickory Sheds is located at 1003 U.S. 2. For more information, call 406-471-6200.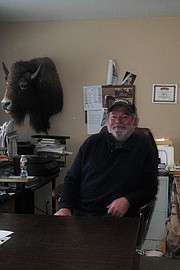 Recent Headlines
---