Blacktail Mountain Ski Area to Celebrate 25 years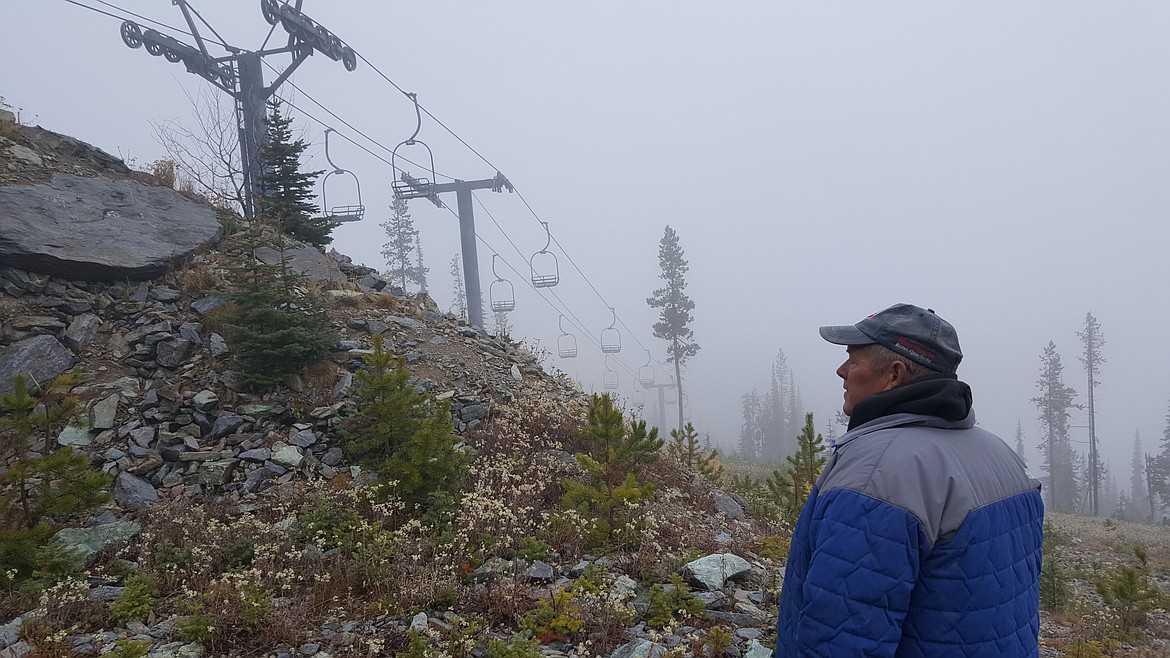 Blacktail Mountain Ski Area founder Steve Spencer examines a ski lift before the 2020 winter sports season. Spencer sold the ski area to Mission Ridge in 2021. (Photo courtesy of Blacktail Mountain Ski Area)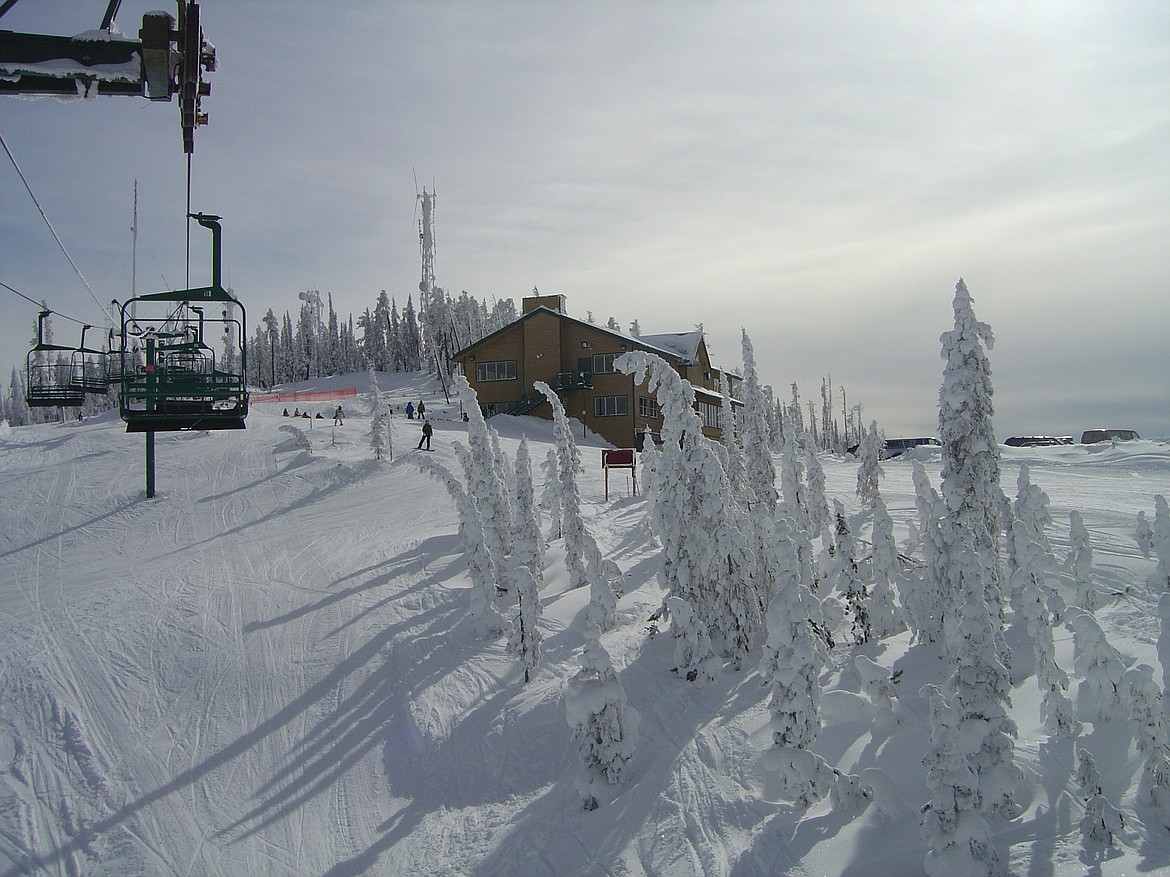 Blacktail Mountain summit lodge, at Blacktail Mountain Ski Area in Lakeside, Montana. (Photo courtesy of Blacktail Mountain Ski Area)
Previous
Next
by
ADRIAN KNOWLER
Daily Inter Lake
|
November 27, 2022 12:00 AM
Steve Spencer had been skiing and working at Big Mountain for many years, starting with ski patrol and eventually rising to mountain manager, when he noticed fewer and fewer locals on the hill.
With 14 years as manager of Big Mountain under his belt, Spencer sought to create an alternative to the famous resort that was affordable and accessible for locals. He got together with several business partners and looked at mountains that they thought would fit the bill.
They considered sites in the Swan Range and Lolo Peak, located in the Bitterroot Range west of Missoula, but they knew the odds of getting a Forest Service permit to build a ski area there were slim to none.
They had their eyes on a site west of Flathead Lake, however, that seemed to check all the right boxes. The mountain they focused on was entirely surrounded by private land, and there were no endangered species in the area that needed protection from development.
Spencer consulted with local environmental groups before he'd spent even "two nickels" on the proposal. He knew that without their support, the project was dead on arrival.
That mountain was known as Blacktail, and when the Forest Service OK'd ski operations there, it was the first ski area created on public land since 1978, when Beaver Creek Resort was given permission to use National Forest land in Colorado.
Blacktail Mountain Ski Area celebrates its 25th anniversary next year, it is still the most recent in the country to be approved through that process.
According to Spencer, the first few years were difficult for the upstart ski area. The established resort first saw Blacktail as a threat, he recalled.
"We struggled in the first few years," Spencer said. "Big Mountain changed their pricing, and it took a few management changes [there] to see that the mountains were actually complementing each other."
Spencer is proud of the growth the mountain has experienced while maintaining its appeal to local skiers.
"[Blacktail has] survived for 25 years with no snowmaking and we didn't do marketing," he said. "[The ski area] has a lot of benefits but it took a few years for people to realize what they were."
LAST YEAR, the original business partners, who are now all over 70 years old, decided to sell Blacktail to Mission Ridge Resort, another small, independently run ski area out of Wenatchee, Washington.
Mission Ridge's first move at their new property was to promote Spencer's daughter, Jessi Wood, to general manager. Wood has worked at Blacktail since its inception, and in management for 23 years, so her experience and knowledge of mountain operations made her a clear pick to lead Blacktail forward.
When lifts started turning in December 1998, the mountain had 30 employees, according to Wood. This season they will employ 120 people.
As Blacktail grows, some changes are underway. This season, the ski area is introducing an RFID card and reader system, which will reduce lines at the ticket window and let customers reload day passes online.
They're also getting a new snow groomer and expanding the terrain park to include more features over a larger area. This year, the ski area plans to hold terrain park events for the first time.
And the ski area is offering employee housing for the first time, eliminating one barrier that employees faced in the past. According to Wood, last year 15 people had to decline job offers because they couldn't find housing in the area.
The ski area is renting six cabins by the mountain with the capacity to house up to 16 full-time employees.
Wood attributes the area's growth and development to population rise in the valley and the new partnership with Mission Ridge.
She said pass sales are the highest they've been, up 10% to 15% over last year. Pooling resources with Mission Ridge has meant that they can share knowledge and technical expertise, as well as offering more benefits to employees.
"It's a partnership that has been valuable to both resorts," Wood said.
Conditions permitting, Blacktail is set to begin ski operations Dec. 8.
Reporter Adrian Knowler can be reached at aknowler@dailyinterlake.com or 758-4407.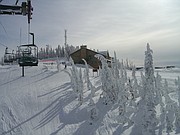 Recent Headlines
---