Underscore Art hosts opening for Mallory Dawn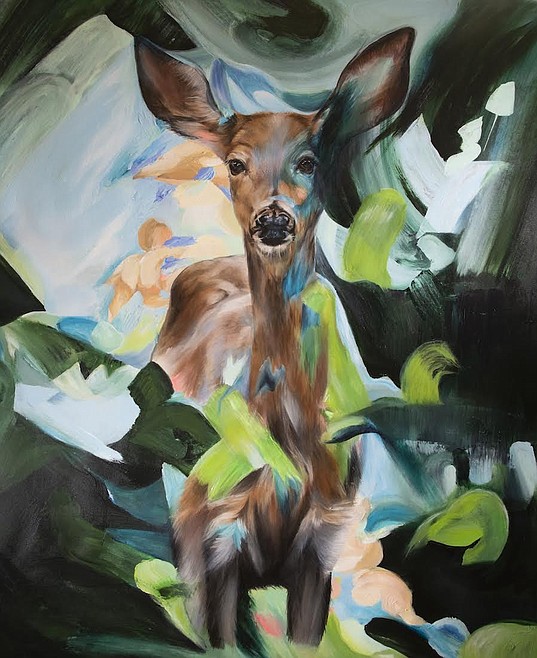 "Forest Angel," acrylic on canvas, 48" x 40" by Mallory Dawn
|
October 6, 2022 12:00 AM
Underscore Art & Jewelry is featuring the work of internationally collected artist Mallory Dawn during October.
The gallery is hosting an opening for Dawn's "Forest Angels" exhibit from 6 to 9 p.m. today, Oct. 6.
Along with a chance to meet the artist, the opening will feature live music by DJ Jason Callihan, libations and sweet treats from Fleur.
Dawn is a self-taught artist. Using a variety of mediums, including spray paint, ink, pigments, pencils and acrylics, she creates rich and surreal works. Through her paintings and murals, Dawn translates her personal experiences and research into a magical world.
This collection was born after Dawn experienced a great loss, which led her to move to Montana to mourn and heal. It was here that she bonded with deer. Watching their nurturing love, guidance and playful spirit, her heart began to heal and a new love was born, transforming her and her paintings.
Underscore Art gallery is located at 100 Central Ave., in Whitefish.
Recent Headlines
---