Raymond 'Ray' Alan Phillips, 62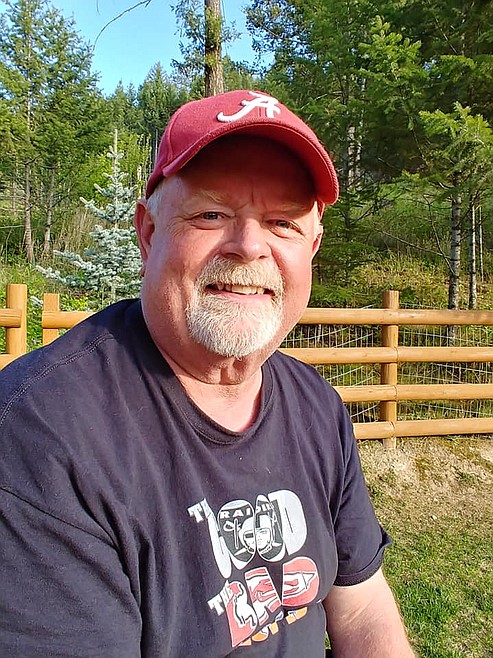 Raymond "Ray" Alan Phillips
|
October 13, 2022 12:00 AM
Raymond "Ray" Alan Phillips aka "Raybo" or "Ray Ders," age 62, died suddenly on Oct. 5, 2022, at Logan Health Center in Kalispell.
Ray was born October 15, 1959, in Aurora, Colorado to Jerry and Beverly Phillips, the oldest son of five siblings. He was raised the majority of his childhood by his grandparents, Floyd and Ruth Vetter, in Strasburg, Colorado, on the family cattle ranch where he learned hard work, accountability, and perseverance.
Ray graduated from Strasburg High in 1977. He was an avid sports fan, lettering in baseball, football, and wrestling and belonged to the Fellowship of Christian Athletes.
Football was his number one sport and he started following the Raiders when he was 10, partially to compete with Grandma who was a die-hard Broncos fan. He had to be different.
He also loved college football and became a huge Alabama fan, as well.
He moved to California in 1978 where he attended College of the Canyons, studying criminal justice but his poor eyesight kept him from pursuing his dream career in law enforcement. Ray then worked for LA Water and Power as a heavy equipment operator. He met his wife, Susie, in Kagel Canyon, California, where they were part of a large group of lifelong friends. They married in 1986 and had many adventures, traveling in their motor home all over the western states with their three Rottweilers. In 1993 they moved to Kalispell, settling down in their long-term home in the Flathead Valley. Here they had a happy, peaceful life for the last 29 years.
Ray worked for Kirby for years and owned the store in Evergreen for two years. He honed his skills as a salesman; enjoying dealing with people and in 2002, Ray went to work as the bar manager at the Montana Nugget Casino in Kalispell where he worked for the last 20 years.
He developed a long list of return customers who would come into the bar just to see him and hear him quote some sports statistics.
Ray and Susie became parents to their daughter, Aryn, in 2005. Ray and Aryn developed such a close father-daughter bond; she was Daddy's girl and he was her dear Daddy. Like his grandparents taught him, he taught Aryn to be independent, hardworking, and resourceful. He always encouraged her to chase her dreams.
Ray was a man of honor, integrity and fiercely loyal. He loved to make people laugh. His dry sense of humor and sarcasm caught many off guard as he cracked jokes, played pranks, and kept everyone on their toes. He loved golfing with his friends, his brother and his daughter.
He is survived by his wife, Susie Phillips of Kalispell; his mother, Beverly Phillips of
Springfield, Kentucky; and his daughter, Aryn Phillips of Milwaukie, Oregon; as well as numerous other family members.
Ray will be cremated.
Services will be held on Saturday, Oct. 15, at Family Life Christian Church, 1075 Foys Lake Rd, Kalispell, MT 59901, at 12:30 p.m.
Recent Headlines
---