ImagineIF board looks at relocating Kalispell library branch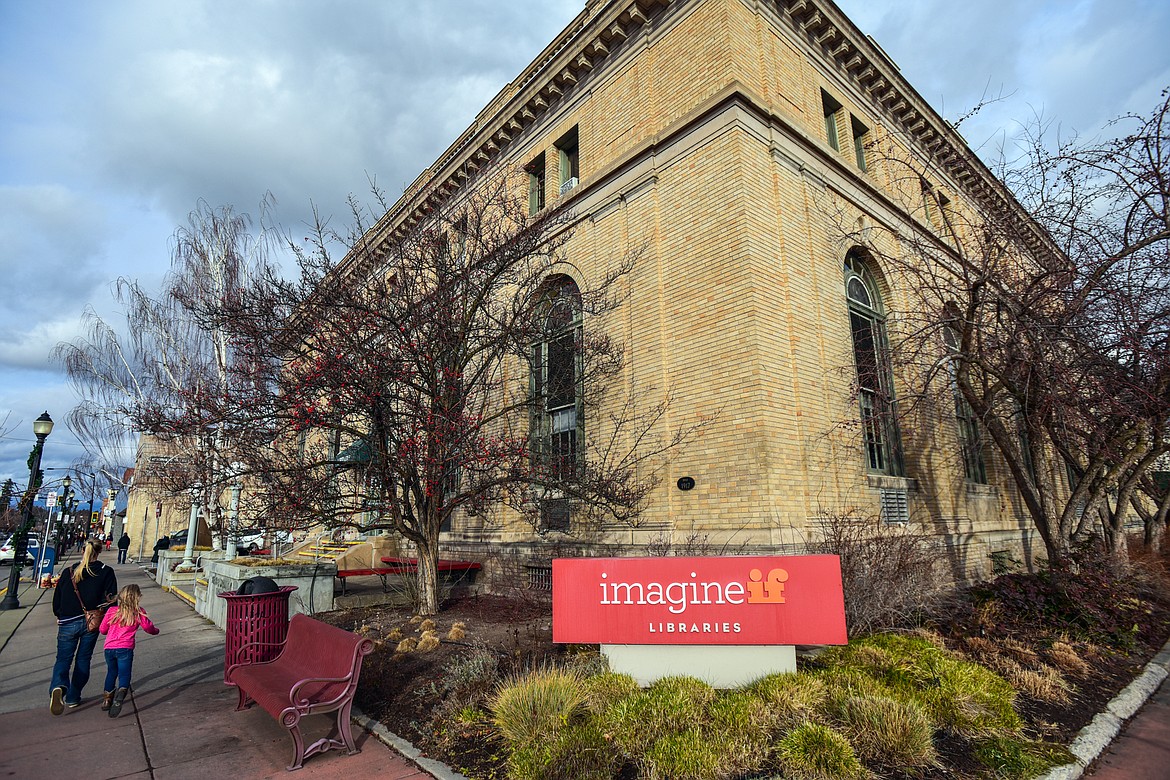 ImagineIF Library in Kalispell on Thursday, Dec. 2. (Casey Kreider/Daily Inter Lake)
by
TAYLOR INMAN
Daily Inter Lake
|
October 19, 2022 12:00 AM
The ImagineIF Board of Trustees are calling a special meeting Thursday to discuss moving the Kalispell branch of the library into the Gateway West Mall, along with a few other county entities.

Steven White, Flathead County spokesperson, said board members toured the potential new facility, which is in an area of the mall that once housed Teletech, earlier this month. The location offers more space than what the library currently enjoys in its building in downtown Kalispell, he said.
The meeting comes following lengthy discussions surrounding the library system's facilities. The ImagineIF Foundation is working to raise funds to renovate a space for the Bigfork branch, and trustee and facilities committee member Carmen Cuthbertson has previously said she hopes the momentum to improve facilities in that community carries over to other locations.
The meeting will take place in the meeting room of the Kalispell branch, 271 First Ave. East, at 9 a.m.
The current historic building poses a few challenges for the library, including three floors that can be difficult for librarians to monitor. White said the county leases the building from Kalispell School District 5 and officials have looked into the Gateway West Mall as a location that could better accommodate the library.
The approximately 60,000 square feet of space in the mall will be divided between a few other county entities. White said the library would have the majority of that square footage.
The entire plan is contingent on if the trustees vote to relocate the Kalispell branch. Those other county entities are undecided, with the exception of the Kalispell Senior Center, which White said likely would be sharing the space.
He said the building would be serviced by a security guard, who is already in place at the Gateway West Mall. White said the building would offer more parking as well.
The Gateway West Mall houses the Flathead Food Bank, the North West Montana United Way and many other businesses and organizations. Public comment will start Thursday's meeting and alongside discussion and potential action on the move, trustees will discuss if Microsoft Outlook is the preferred email platform for the board.
The board's regularly scheduled monthly meeting will take place next Thursday, Oct. 27 at the Columbia Falls Fire Department Hall and begins at 9 a.m.
Recent Headlines
---