Darlene Ann (Goebel) Strandberg, 86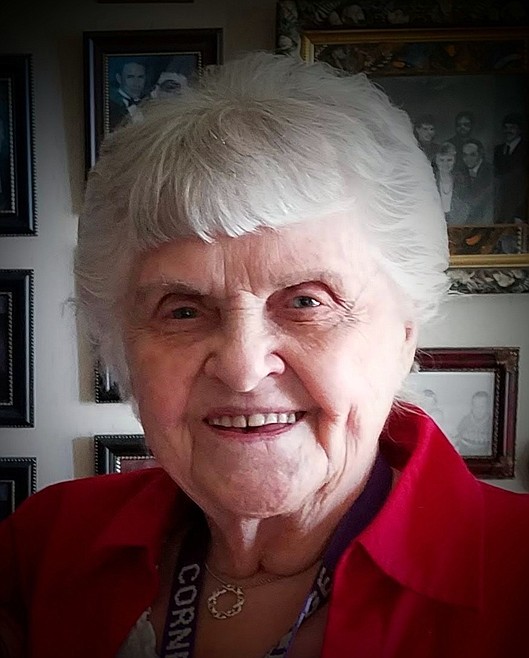 |
October 23, 2022 12:00 AM
Darlene Ann (Goebel) Strandberg, 86, passed away peacefully with family, knowing that she was loved throughout her lifetime by her family and friends, past and present, on Friday, July 1, 2022, in Kalispell.
Darlene was born on March 22, 1936, in Noonan, North Dakota, the daughter of Fred and Lenora (Fenster) Goebel. She was the fifth of seven children. Darlene grew up on her family farm in Divide County, North Dakota. From there she lived in Hanmers House 1950 to 1953, while going to school and working at the Crystal Cafe. She married Vernon H. "Vern" Strandberg in 1954, in Williston, North Dakota, living there until they moved to Crosby in 1964. From their marriage, there were eight children born. In 1969 the family moved to Somers where they went into the trucking business, transporting mobile homes; then to Kalispell in 1981, where she resided until her passing.
Darlene was a dedicated, hard-working, loving and supportive wife, mother, grandmother and friend. She enjoyed and was an expert gardener. She was skilled in sewing, painting, and crafts of any kind. Most of all, she loved spending time with her family and friends.
Darlene was preceded in death by her husband of 38 years, Vernon Strandberg, in 1992; and four sons, Mark and Kevin (1966), David (2016) and Craig (2018); her parents, Fred and Lenora Goebel; and siblings, Eugene, Inez (Edenloff), Rolland, Fred Jr., and Geraldine (Johnson).
Darlene is survived by her children, Bruce, DeeAnn Bradford (Jon), Anthony "Tony," and Michael "Mike" (Sarah); her sister, Yvonne "Vonnie" Bishop; sister-in-law, Norma Long; and daughter-in-law, Sue Strandberg; 10 grandchildren and eight great-grandchildren; and many nieces and nephews.
Darlene was very loved and will be deeply missed by family, friends and anyone that knew her. We were all so blessed to have had this beautiful lady in our lives.
Per her wish, there was not a public service, we will remember and celebrate her everyday.
"We are all visitors to this time, this place. We are just passing through. Our purpose here is to observe, to learn, to grow, to love … and then we return home."
Recent Headlines
---