After more than a decade on the job, decoy cop car heads for retirement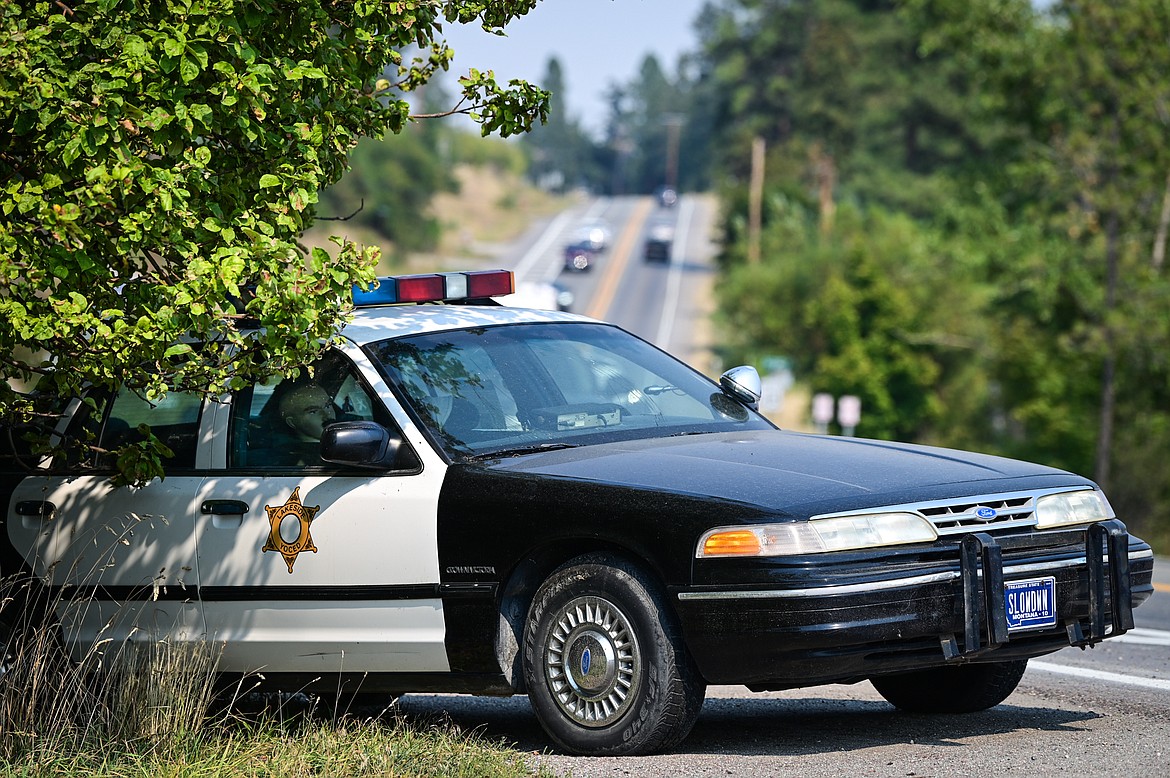 Omar sits in the passenger seat of a decoy police vehicle called "Lucky" in Lakeside on Thursday, Sept. 8. (Casey Kreider/Daily Inter Lake)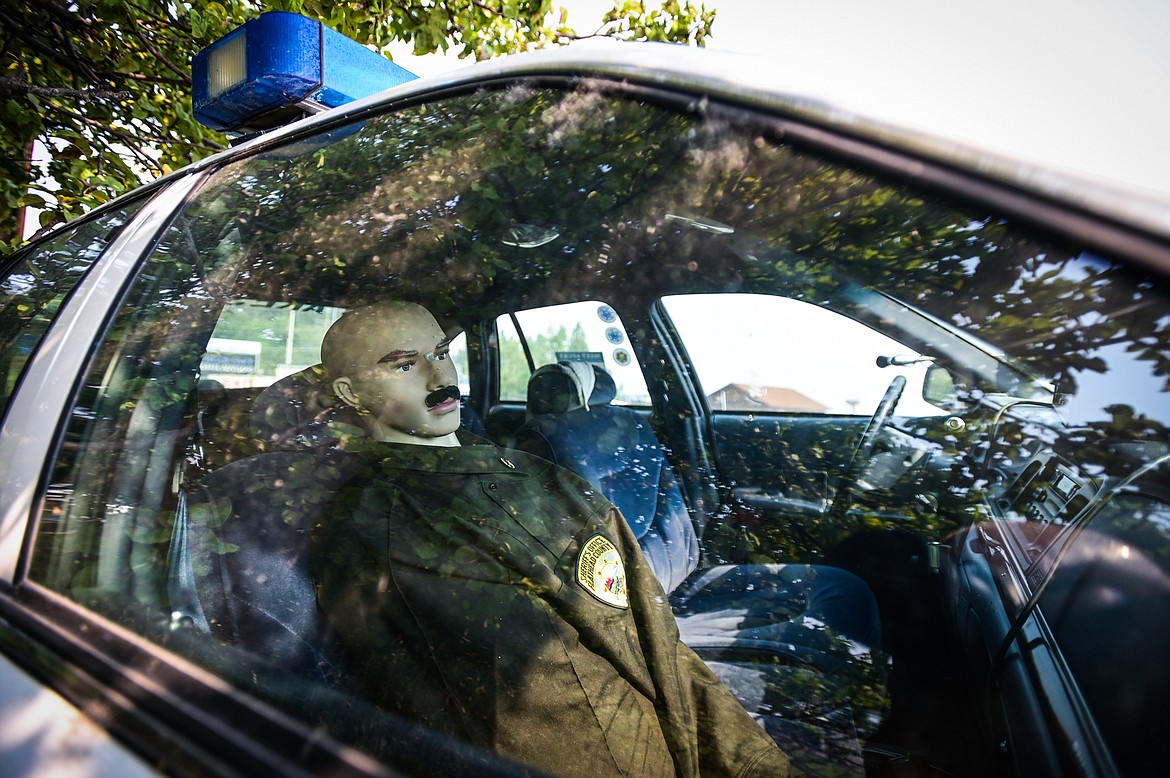 Omar sits in the passenger seat of the decoy police vehicle "Lucky" in Lakeside on Thursday, Sept. 8. The 1995 Ford Crown Victoria is being retired. (Casey Kreider/Daily Inter Lake)
Previous
Next
by
TAYLOR INMAN
Daily Inter Lake
|
September 11, 2022 12:00 AM
A decoy cop car that has moved around the Lakeside and Somers area since 2008 has run out of luck.
That's according to Lakeside Somers Chamber of Commerce Executive Director Ali Coleman, who said the beloved 1995 Ford Crown Victoria named "Lucky" has accumulated too many needed repairs forcing its retirement.
Lucky was introduced after community members organized an effort to help curb speeding through the area. According to a 2008 article from West Shore News, Debra Newell came up with the idea after seeing a photo of Lake County Sheriff reserve patrolman Martin Tetachuk standing next to his police car. After the car was officially retired and up for auction a few years later, Tetachuk approached the sheriff's department about putting in a bid. They decided to gift the car to Lakeside in hopes of it helping to slow traffic.
Coleman said a group of Lakeside citizens then became dedicated to moving it around every summer and taking care of repairs.
They used to hold these pretty big parties at Tamarack Brewing Company back in like 2008, 2009 through probably 2015 or 2016," Coleman said. "They would raise thousands of dollars at these parties, which kept him funded for the longest time."
Eventually, taking care of Lucky became more difficult as the group looking after him started getting older and no one was in line to take up the job. The car fell into possession of the Chamber of Commerce, who then took on covering the costs of keeping up with the faux patrolman.
They've made some repairs to the car since then and replaced the dummy inside. The new police dummy was named "Omar." He mans Lucky as a lone ranger, watching drivers go up and down U.S. 93. When asked about losing his job, Omar would not respond to requests for comment.
The fund used to repair and take care of Lucky, once called "Lucky's Fund" is now called SLOW, or Saving Lives On the Westshore. It was created by Lucky's former caretakers and taken over by the chamber not only to take care of the decoy car but also fund projects focusing on safety in Lakeside and Somers.
But increasing costs for repairing or replacing the car made it prohibitive to keep Lucky on patrol. And in recent years his work has become less imperative as Lakeside and Somers have received speed radar signs to slow traffic as well as some pedestrian crosswalks.
Coleman said they are going to continue looking at different ideas to curb speeding, including working to slow down the speed limit through Lakeside.
"Just now that we're growing and there's just more traffic, both pedestrian and car traffic, we just really thought that this fund needed to maybe include a couple more projects and we're always getting suggestions for things that we can do," Coleman said.
The Lakeside Somers Chamber of Commerce is holding a Lucky's Send Off and End of Summer Cruise on Sept. 13. Proceeds from the cruise will go towards the SLOW fund. Tickets can be purchased on the chamber's website for $40 and includes complimentary food catered by Blacktail Catering and a two hour Flathead Lake cruise on the Far West Cruise Boat. For more information contact lakesidesomers@gmail.com.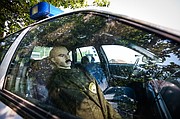 Recent Headlines
---