Instructor shares practice of outdoor mindfulness with forest bathing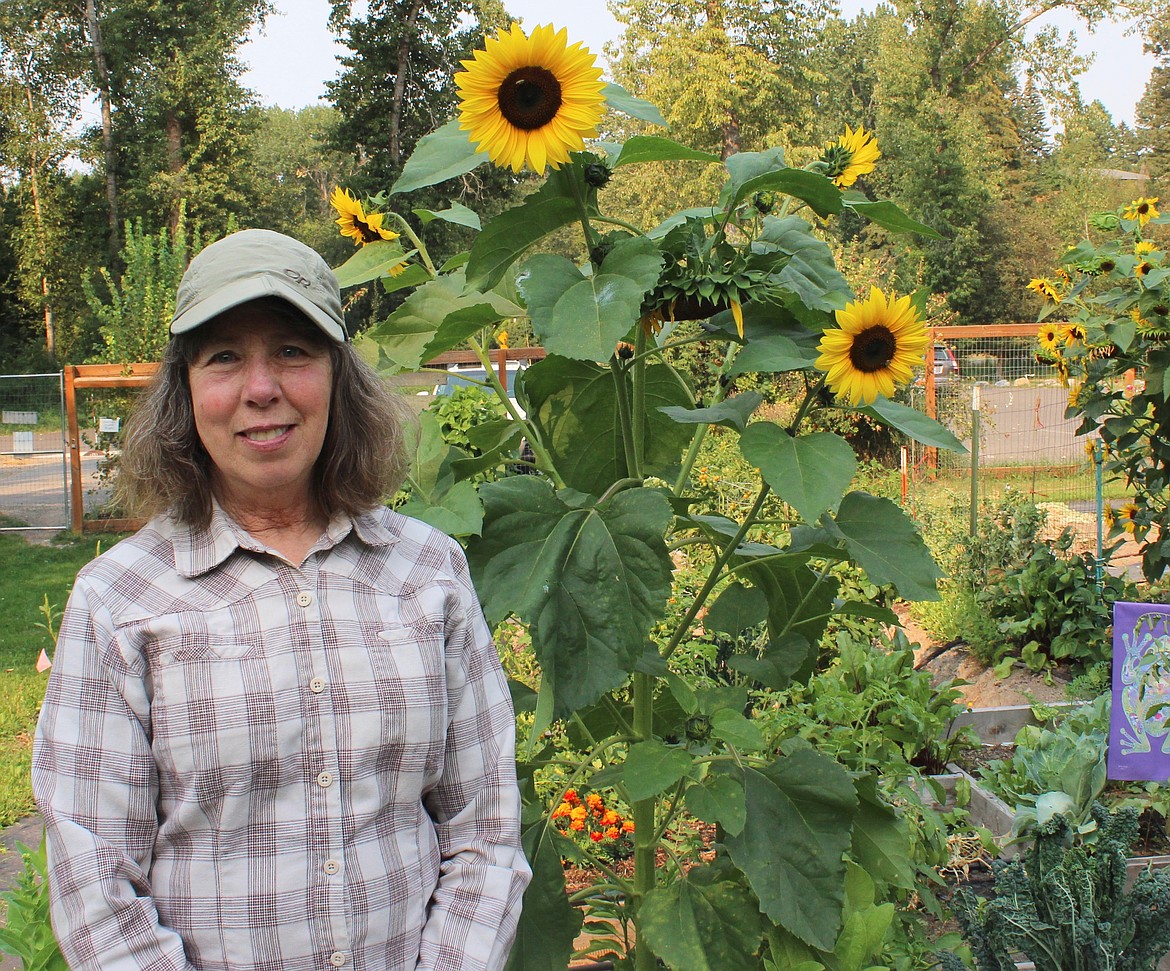 Ellen Horowitz teaches forest bathing and has spent her life dedicated to getting people excited about the outdoors. (Taylor Inman/Daily Inter Lake)
by
TAYLOR INMAN
Daily Inter Lake
|
September 12, 2022 12:00 AM
Despite the name, forest bathing doesn't mean actually taking a bath in the forest.
What it does mean, according to Montana Forest Bathing owner and certified guide Ellen Horowitz, is really up to each individual person. Striking a balance between mindful meditation and jubilant observation, forest bathing invites the participant to look closer at the nature around them and feel the positive effects of simply being outside.
"Some people say it's like meditation or mindfulness, I think it's up to each person … To me, it's more like mindless-ness, it's something I can slip right into," Horowitz said.
Horowitz has spent her life dedicated to getting people excited about the outdoors. She's an award winning writer, contributing to publications like Ranger Rick magazine. She's been given the Montana Audubon's Educator of the Year Award and magazine writing awards from Outdoor Writers Association of America and National Wildlife Federation. In addition to working 13 years as a naturalist in Glacier National Park, Horowitz has also led hikes for Glacier Guides and taught at the Glacier Institute and the Road Scholar Program.
She had a friend send her a link to the Association of Nature and Forest Therapy. At a point in her career where she was enjoying short walks much more than the really long ones, she said she watched the video they sent and kept thinking about forest therapy.
"I must have looked at the site 100 times before I applied, and I just felt like it was a natural direction for me to follow. So I haven't given up the naturalist type work or field instructor work, I still like that. But forest bathing just feels like another way to connect people, and particularly people more in my community," Horowitz said.
Forest bathing originated in Japan during the 1980s. Called shinrin-yoku, shinrin meaning "forest" and yoku translating to "bath," the Japanese embraced the practice as a way to disconnect from their busy work lives in the hopes of lowering the rates of stress related diseases and reconnecting people with nature.
It doesn't have to take place in a remote wilderness area, Horowitz said forest bathing can take place in your backyard, or a city park, or anywhere with a nice view. The health benefits of being outside have been backed by research for some time now, but there's something missing from that conversation, Horowitz said, seeing nature as a commodity to take from isn't productive and looking for ways to give back to the land is important.
"What can I do to give back? People have different ways of doing that. For me, certainly guiding more people is a way to share this with others. But I have done a lot of forest bathing in my own backyard, and I go out and I literally will greet the trees. Some of the trees I have names for— or maybe I'm listening to birds, and I'll thank them or say 'good morning, birds' or 'thank you, birds' or whatever it is at the moment," Horowitz said.
THROUGH WORK retreats, virtual calls and one-on-one, Horowitz invites participants to slow down. She walks them through each of the five senses, first by looking at their surroundings and noticing the small details, then closing their eyes and listening intently to the different layers of sounds in nature. The exercise then continues with smell, touch and taste.
"We are so connected to telephones and computers and all kinds of devices … there's a million things going on, our brains are running 100 miles an hour or faster. And by starting with sensory invitations, what happens is that it gives our brain an opportunity to recalibrate," Horowitz said.
After these prompts, she asks participants to wander around the surrounding area — again, looking at the small details moving around in nature. One participant watches ants move up and down a tree, observing this natural teamwork inspired them to think about their upcoming backpacking trip, where they would have to work with all their friends to succeed.
Some people have very emotional reactions to Horowitz's open ended prompts.
"Sometimes people just feel some emotion deep inside that they really cannot express, there's no words to explain how they're feeling. That's what I call the heart sense. It is another one of our senses," Horowitz said.
TOWARD THE end of the session, she will serve tea made from herbs found on her property, like stinging nettle and mint. There's an additional cup there, and she asks participants to offer the tea to nature in any way they feel is right. No one does this the same way, Horowitz said, but reciprocity with nature is something she wants to impress upon participants.
She shares one of her favorite quotes from Robin Wall Kimmerer — "Paying attention is a form of reciprocity with the living world, receiving gifts with open eyes and open heart."
"It's different for everyone," she said. "There's no particular way one should reciprocate, it's something very personal that comes from the heart."
Horowitz has led forest bathing sessions for employees of the Glacier Conservancy, the Glacier Institute, Swan Valley Connections and the Bob Marshall Wilderness Foundation. Only the second person in the state to be a certified guide, she believes forest bathing hasn't taken off in popularity just yet, but expects that it will.
She currently teaches a forest bathing class at Flathead Valley Community College and is set to give a lecture there next month titled "Connecting with Nature: Understanding Forest Bathing." She said she enjoys helping people to realize there's many different ways to connect with nature.
"It's something that is right here and it's all around us — we are part of nature. I just enjoy helping people to realize how they can learn to do this. And forest bathing can be a form of self care, but it can also extend into wanting to care and protect the environment as well. So it's a very different way of connecting to nature that I love to introduce people to," Horowitz said.
Horowitz's talk at FVCC is on Oct. 20 from 6-7:30 p.m. She is also offering two more sessions of her class, Introduction to Forest Bathing at FVCC from Sept. 21 through Oct. 5, and Oct. 12 through the 26. Anyone interested in learning more can find more information at mtforestbathing.com.
Recent Headlines
---