Great music talent takes the stage at McClaren Hall in 2023
|
September 15, 2022 12:00 AM
A bevy of musical talent is being lined up at the Wachholz College Center on the Flathead Valley Community College campus in early 2023.
Saxophonist Branford Marsalis, one of the most influential and revered figures in contemporary music, performs Monday, Feb. 13, at 7:30 p.m.
Noah Guthrie, with a sound described as an Americana/alt country blend similar to Chris Stapleton's country/rock tracks, performs Saturday, Feb. 25, at 7:30 p.m.
And The Suffers, an American soul, funk, and R&B group from Houston, perform Friday, March 3, at 8 p.m.
Tickets are available online at wachholzcollegecenter.org or by phone at 406-756-1400.
About Branford Marsalis
Marsalis is one of the most influential and revered figures in contemporary music. The NEA jazz master, Grammy Award winner and Tony Award nominee is equally at home performing concertos with symphony orchestras and sitting in with members of the Grateful Dead, but the core of his musical universe remains the Branford Marsalis Quartet. After more than three decades, this celebrated ensemble is revered for its uncompromising interpretation of both original compositions and jazz and popular classics.
About Noah Guthrie
The soulfulness in Guthrie's richly textured voice and the unmistakable Southern influence in his music makes him capable of conveying emotion only a handful of artists can in today's musical landscape. Guthrie's versatility and distinct voice is evident in each song. He has performed on NBC's "Today Show" and "Tonight Show, "Hallmark Channel's "Home & Family" and ABC's "Dancing with the Stars," and opened for a wide variety of artists, including Willie Nelson, Ed Sheeran, Ben Rector, Sister Hazel and Dwight Yoakam.
About The Suffers
Founded in 2011 in Houston, The Suffers built a devoted local following before breaking out internationally in 2015 on the strength of their extraordinary debut EP, "Make Some Room," which helped land them performances everywhere from David Letterman to NPR's "Tiny Desk." Their 2016 self-titled, full-length album yielded widespread acclaim and performances at Newport Folk Festival and "The Daily Show" with Trevor Noah. Rolling Stone proclaimed their 2018 album "Everything Here" "an inspired vision of roots music."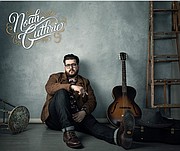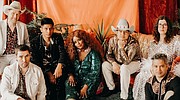 Recent Headlines
---