Flathead Business Newsmakers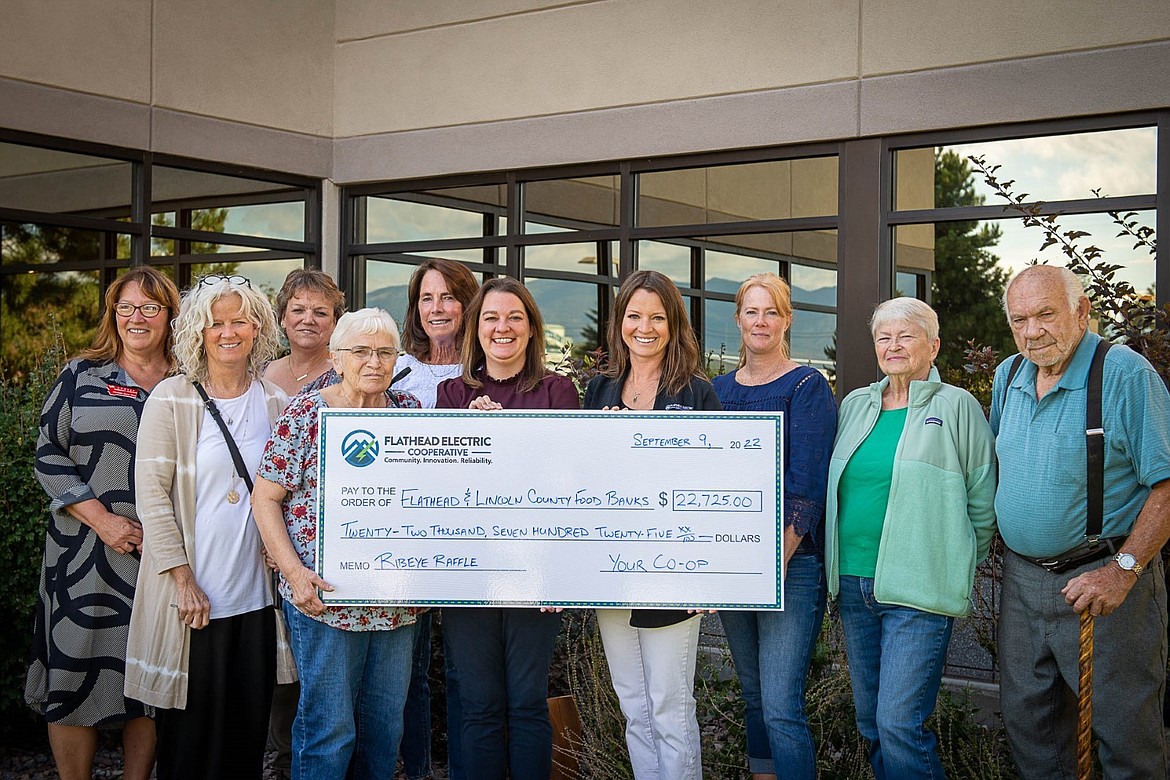 Representatives from local food banks gathered at Flathead Electric Co-op on Friday, Sept. 9, to celebrate $22,725 in cash and 1,000 pounds of meat raised by the Ribeye Raffle for the food banks. Left to right, Cinnamon Davis-Hall, Veterans; Elizabeth Temple, Northwest Valley; Tia Robbin, Co-op Assistant General Manager; Karen Casey, Libby; Julia Sunde, West Shore; Jamie Quinn, Flathead; Katie Pfennigs, Co-op Community Relations Manager; Ann Bohmer, Columbia Falls; Jan Vonlindern, Columbia Falls; Allen Erickson, Veterans. Not pictured: Bigfork Food Bank.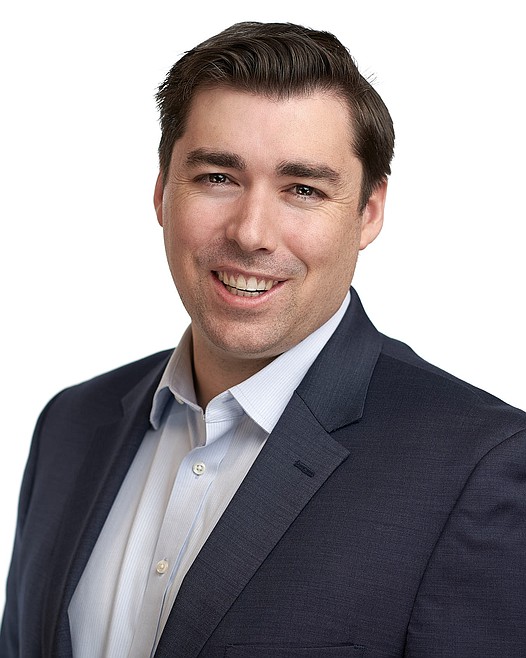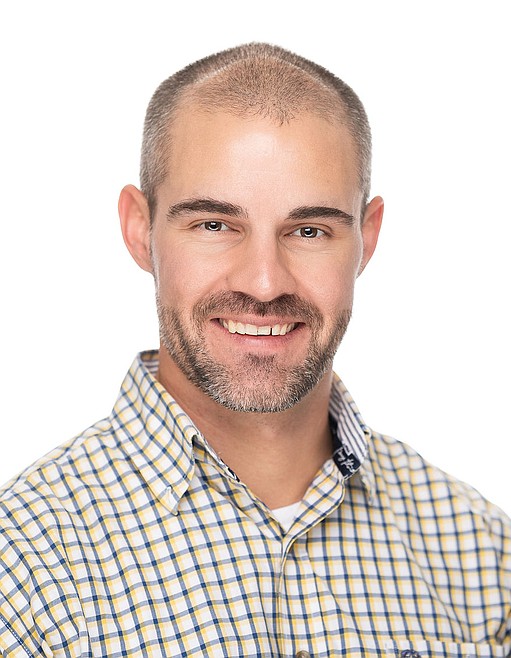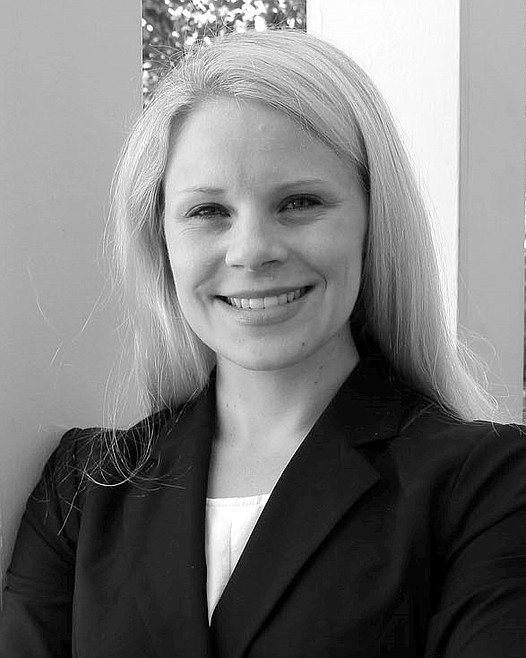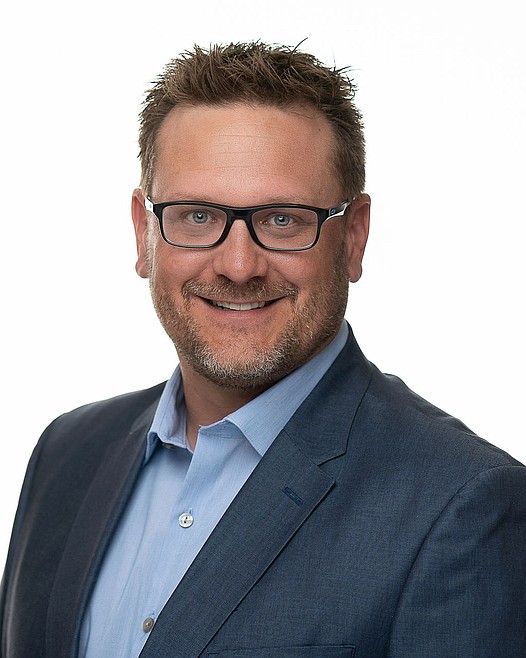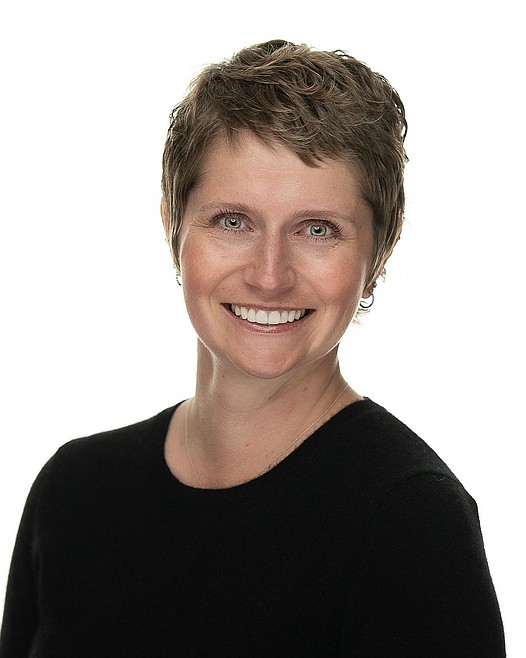 Previous
Next
|
September 18, 2022 12:00 AM
FEC raffle supports for food banks
Representatives from the Kalispell, Columbia Falls, Whitefish, West Shore, Libby, and Veterans food banks gathered at Flathead Electric Cooperative on Friday, Sept. 9, to celebrate the results of this year's Ribeye Raffle.
Organized by the co-op to support local food banks, the 2022 Ribeye Raffle raised $22,725 in cash and approximately 1,000 pounds of meat for donation to the seven food banks.

As part of its commitment to the community members who own the cooperative, Flathead Electric purchases beef, lamb, and hogs each year during the 4-H and FFA (Future Farmers of America) Market Sale at the Northwest Montana Fair. Most of the meat goes to the food banks, except for the prime steak cuts, which are raffled off. This year, the co-op purchased beef from Clara Giffin and Tristen Cheff; lambs from Cadance Jones and Wyatt Bernier; and hogs from Dylan Benson and Bentley Braaten.
Raffle winners were announced on Aug. 23. Dana Brown and Susan Gudmunson, both of Columbia Falls, each received approximately 60 one-inch-thick premium Montana t-bone and ribeye steaks, valued at well over $500.
Will Tutvedt, the Co-op's Community Outreach Specialist and Ribeye Raffle organizer, is thrilled with the results of this year's raffle, and shared, "It's just incredible – when we first started Ribeye Raffle, we raised about $1,000 each year. The pandemic shut down forced us to take our sales online, and that turned out to be the best thing that could've happened to the Ribeye Raffle. Ticket sales increased to over $10,000 the first year they were online and broke $20,000 for the first time this year. Our members are so generous, and as a cooperative, we're happy to be able to organize this effort and give to our community food banks in such a meaningful way."
Over the last seven years, Ribeye Raffle has raised $52,386 in cash and donated approximately 6,000 pounds of meat to the Kalispell, Columbia Falls, Whitefish, Bigfork, Lakeside, Libby, and Veterans food banks. Ticket sales are closed for 2022 but will be available in Summer 2023 for purchase online, at the co-op's Libby and Kalispell offices, and at the co-op's booth at the Northwest Montana Fair.
WCU announces additions to leadership team
Whitefish Credit Union has announced the following five additions to the leadership team.
• Jennifer Archer has been promoted to Senior Vice President of Loan Operations. Archer most recently served as Vice President of Credit Administration in support of the lending portfolio. She joined Whitefish Credit Union in 2005 and has held multiple roles in the credit union before overseeing loan operations. Archer serves on the board of directors for Women Who Wine, a local nonprofit that highlights and raises money for other nonprofits. She is a Flathead High School graduate and currently attends CUNA Management School, a credit union executive leadership program.
• Cory Coopman was promoted to Senior Vice President of IT & Project Management. Coopman joined the credit union as Vice President of IT in 2018 and brings over two decades of extensive experience managing and enhancing information technology systems. Coopman graduated from Arizona State University with a business degree in Computer Information Systems, and he actively volunteers in the community by coaching youth sports.
• Cheryl Mintz recently joined Whitefish Credit Union as the Senior Vice President of Human Resources. She holds an MBA and JD from Tulane University, with additional certifications in Mediation and Arbitration. Mintz is a licensed member of the Montana Bar Association and has extensive experience across multiple industries. She holds a private pilot's license, scuba license, and a black belt in judo. In her free time, she has supported many charitable organizations and is a Soprano II member of the Glacier Symphony Chorale group.
• Matt Venturini has been promoted to Senior Vice President of Lending. Venturini started with Whitefish Credit Union in 2011 as a credit analyst. After six years with Glacier Bank, he rejoined the credit union as the Vice President, Real Estate Loan Manager before being promoted to his current role overseeing all aspects of Whitefish Credit Union's lending. Venturini is a Flathead High School graduate and received a finance degree from Concordia College. He is the Board Chair for Habitat for Humanity of Flathead Valley.
• Josh Wilson has been promoted to Senior Vice President of Marketing. Wilson has been with Whitefish Credit Union since 2017, previously serving as Vice President of Marketing. He has over sixteen years of experience in financial services and is an adjunct instructor at West Virginia University's Data Marketing Communications and Digital Marketing Communications graduate programs. Josh received his master's degree from West Virginia University.
Riley recognized for work with H&R Block
Celina M. Riley of Kalispell was just named one of 25 in the nation to be recognized for the 2022 Henry Bloch Excellence in Client Service Awards for H&R Block. Riley is bold and always working to grow H&R Block's presence in her area.
Each recipient was chosen for going above and beyond for client care, and reflecting H&R Block's behaviors and purpose: To provide help and inspire confidence in our clients and communities everywhere.
Mann Mortgage earn award for connecting buyers with down payment assistance
Kalispell-based Mann Mortgage has received the HomeNow Top Lending Institution award from MoFi, a nonprofit that has served Montanans for over 30 years.
Mann Mortgage earned the award because its loan officers helped connect the highest number of Montana homebuyers to MoFi's HomeNow down payment assistance program in 2021. HomeNow helps increase access to homeownership among Montanans who have good income and credit, but need help with the down payment. Mann Mortgage has received the award five years in a row since 2016, when HomeNow down payment assistance was first offered.
Headquartered in Kalispell, the company also has branches in Billings, Bozeman, Great Falls, Helena, Missoula, Polson, Stevensville and Whitefish.
"HomeNow down payment assistance has been an extremely valuable resource for Mann Mortgage," said Steve Paulson, Branch Manager of Mann Mortgage in Kalispell. "Many of our customers throughout the state of Montana couldn't have realized their dream of homeownersip without the program, and we feel both privileged and proud to be MoFi's Lender of the Year for a fifth year in a row."
Buyers can access HomeNow down payment assistance through a participating mortgage lender. It comes in the form of a 0% interest deferred loan. Buyers can receive up to 5% of their total loan amount, and the assistance can go toward both down payment and closing costs. The program is not limited to first-time homebuyers. Since the program started in late 2016, MoFi has helped nearly 600 Montanans become homeowners.
Recent Headlines
---