Janice Maddux, 83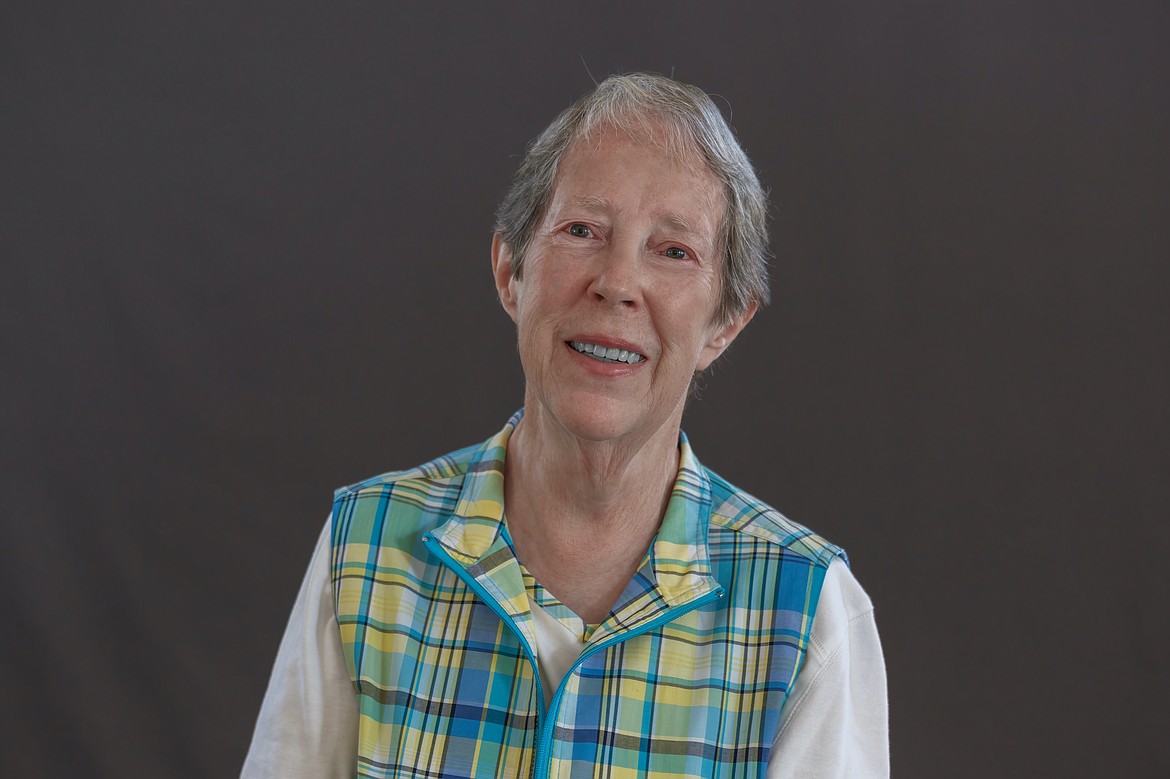 |
September 18, 2022 12:00 AM
Janice Maddux passed quietly away on Sept. 2, 2022, at the age of 83. Janice was born in Whitefish on Nov. 21, 1939. She lived her entire life in Whitefish, the town she loved.
Jan, as she was known by most, was a talented artist who shined in many mediums. She painted, sewed, made beautiful cakes, and was a florist for years. Jan had a talent with living things. For years she cared for a beautiful garden. She often planted flowers, or made special places that drew in hummingbirds and bees. Jan had a special love of hummingbirds. Jan was a devoted sister, she was a devoted daughter, and a most loyal friend.
Jan lived her entire life in Whitefish and was a unique historical source regarding the history of Whitefish, and the families that had founded the town. Her love of nature, and of Whitefish, were apparent. She is often remembered for her work at the Whitefish Floral. Her annual task of painting the Winter Carnival's Royal Chamber Pot gave her advanced information on the choice of King Ullr.
Jan, her sister Jeannie Thorson, and Jeannie's husband John Thorson sewed and made many of the iconic Christmas decorations that hang over Central Avenue during the holidays. Jan was involved with the Presbyterian church. She quilted some of the banners that adorn the walls. She often used her sewing skills to assist the world to be a little better. She and her sister Jeannie sewed dresses to go to little girls in Africa. She sewed masks during Covid to go out all over the country.
Jan had a great love of beauty, and often gifted those she loved with elegant cakes or floral arrangements. Jan was a devoted, and loving aunt.
Many of the locals who frequent the Pin & Cue will remember Jan, and her sister Jeannie as "the girls." The two sisters were close and grew to resemble each other as they aged. Jeannie preceded Jan in death by four months to the day. The two sisters were devoted to each other.
She was preceded in passing by her father Roger Maddux, her mother Evelyn Maddux, her brother Richard Maddux, sister Jeanne Thorson, and brother-in-law John Thorson.

She is survived by her nieces, Angela LaRoque and Anita Maddux, her sister-in-law Donna Maddux, and many cousins and special friends.
Jan had a humble elegance and was often a loyal friend. Her love of beauty enriched the lives of many people. The Christmas decorations that hang over the streets of Whitefish will be just one of the lasting legacies of beauty that Jan left behind for those who loved her, and for the town she loved.
The family suggests contributions might be made to the North Valley Food Bank in Janice's memory.
A graveside service will be held 10 a.m., Saturday, Sept. 24, at the Whitefish City Cemetery, with a reception to follow.
Austin Funeral & Cremation Services in Whitefish is caring for Jan's family.
Recent Headlines
---