Joanne Jeanine Stillman Hender, 60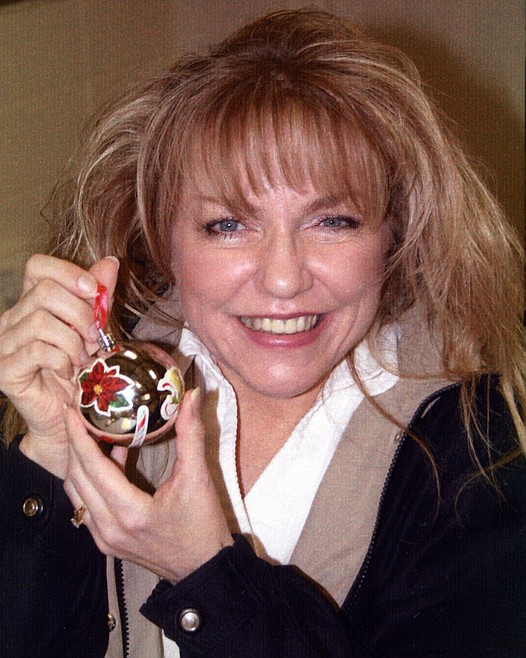 |
September 18, 2022 12:00 AM
Joanne Jeanine Stillman Hender, 60, of Idaho Falls, Idaho, reunited with her heavenly Father, parents and siblings who have gone on before, on Sept. 1, 2022, at Eastern Idaho Regional Medical Center.

Joanne was born March 16, 1962, in Kalispell to Theron Jackson Stillman and Maybelle Elaine Munter Stillman. Joanne grew up and attended schools in Kalispell, and graduated from Flathead High School. She also graduated from LDS Business College in Salt Lake City.
On Aug. 25, 1990, she married John Arthur Hender Sr. in Salt Lake City. They were later sealed in the Jordan River Temple on Sept. 24, 2010. Joanne and John met in Salt Lake and seven years ago made their home in Idaho Falls, Idaho. While living in Utah, Joanne worked as a mortgage underwriter, mortgage loan processor, etc. She worked until her health prevented it. She was a true woman of strength battling Type one diabetes for over 48 years.
She was a member of the Church of Jesus Christ of Latter-day Saints. She enjoyed sewing and played piano. She was an avid reader. Her favorite authors were John Grisham and Anita Stansfield. She loves her Scriptures and the manuals that came with them. Later in life she loved playing 15 games at a time of "Words With Friends" with John because she liked to keep her mind active.
Her best friend was her niece, Kandice, known as "Buddy."
The world was a better place because Joanne was in it. There are relatively few individuals who have such a loud impact in such a quiet way.
"There aren't enough words in the world to describe how wonderful she is. Everywhere she went she looked for people she could help. Where Joanne is, is where happiness was. She was a gift from heaven. You didn't have to be anybody special, she just loved you. I bet she's up in heaven making everybody smile." — Jane Keller Kump, cherished friend.
---
"As much as she pushed through just to keep breathing the air of life, she always got outside herself to try to make others' days easier and her infectious smile would light up others' faces and make them smile too.
"I got the best wife anyone could ever dream of having; she held nothing back. She has been my girl from the day we met; from when I first walked up and started talking to her she said, "I knew you were trouble." We were together from then on; we just hit it off.
"So here we are 30 years or so later saying, "I will see you in a minute." As we think of her and feel of her sweet spirit, she will be making us smile, not through a bunch of pain, but without it there. Can you imagine how liberating it must feel for a person who has been riddled with disease for almost 50 years to be free of broken bones, Type one diabetes, osteoporosis, gastroparesis, sinus surgeries, cataracts, migraine headaches, dialysis, heart surgeries, endless diagnostic procedures, and the relentless pain of debilitating, insomnia-producing neuropathy, along with high blood pressures, night sweats and a body that was just done a long time ago, and would have been were it not for a heroic effort that people could witness — if they're lucky — once in a lifetime and not in a movie.
"I could never be more proud than to have you as my girl, so so so selfless, so cute, so so smart, so witty, so loyal, so loving, so compassionate, my Joanne, Fonzie loves you and I love you, Baby. — John A. Hender Sr."
---
"Joanne was my Buddy. She and I did everything together. I can remember a time that sticks out in my mind so clearly to this day when I went to her office for a Halloween party one year and she was dressed up as a mummy and I was dressed up as a doctor. We had a blast! We bobbed for apples and played games. I was always included in her office stuff when she was working, I would help her make copies of different things, etc. We had a bond like no other, she meant the world to me." — Kandice Morrison "Buddy"
"I remember as kids Joanne loved to play school with anyone who would play it with her and she also loved to prepare Family Home Evening lessons for her family. Joanne loved anything to do with paper, office, teaching and handouts! She was the best at that!" — Melanie Morrison
"Joanne could listen to my boring meandering stories like they were the greatest telling of tales ever. Made you feel like it mattered. If it mattered to you, it mattered to her. With her quick wit she could fire off zingers with the best of 'em." — Bill Stillman
"For a Christmas present to family members for Christmas of 1985 Joanne wrote a "Life Story of her Mother Maybelle Elaine Munter Stillman." This life story was a labor of love for Joanne and showed her love for her mother and her family" — Ted and Claudia Stillman
"Whenever Joanne needed us to move her from one location to another she was always located on the third floor. One time she wanted to move from one side of the third floor to the other side of the third floor. The two sides of that third floor did not interconnect. We had to go down the three flights of stairs, cross over on the ground floor and back up to the third floor. This was when all of our children were young; Jennifer was maybe 12. I looked up at the scene before me and saw all of our seven children with a lamp shade or a box or a wall picture or a lamp, anything they could carry going down one side and back up to the other side like a little army. I cannot remember why the move but Joanne needed it done." — Gary Stillman
"Jeanine's favorite memory was when we had the family Christmas party at her house. Then Joanne took us around on a treasure hunt to look at all of the different lights in her neighborhood. The coolest was a display of different nativities in her neighbor's house. This was when all of our children were young, Jennifer was maybe 12." — Jeanine Stillman
"We remember taking summer vacations to Kalispell to see mom. Joanne was always taking our sons at the time for rides in the wagon, playing games, and watching cartoons. We went to drive-in movies, and Joanne and Mel were always keeping the kids busy in the back of mom's station wagon. They always had a great time with Joanne in Montana. — Larry Stillman

"Years ago when Joanne was Young Women's president, she and Mel brought the sweetest group of Young Women up to do baptisms for the dead in the Idaho Falls Temple. They stayed here with us. I just remembered how the girls loved her and looked up to her, how she interacted with them. They knew she loved them and wanted the very best for them! She was teaching by example how to be dedicated and loyal to what she believed was right! Whatever she did, she gave it all she had!" — Kathy Stillman.
Joanne is survived by her loving husband, John Hender, of Idaho Falls, Idaho; her dog, Fonzi Hender; siblings, Ted (Claudia) Stillman of Highland, Utah, Gary (Jeanine) Stillman of Salt Lake City, Melanie Morrison of Herriman, Utah, Larry (Loydene) Stillman of Bluffdale, Utah, and Tim Stillman of Idaho Falls, Idaho.
She was preceded in death by her parents, and siblings, Danny, Vicky, Ronnie, Bobby, and her sweet niece Jennifer.
Services were held at 11 a.m. Wednesday, Sept. 7, at the Sand Creek 2nd Ward, 2545 Mesa Street, with Bishop Andrew Trane officiating. Burial took place in Fielding Memorial Park Cemetery.
In lieu of flowers, the family suggests donations to Snake River Animal Shelter or the GoFundMe fundraiser.
Recent Headlines
---