Montana's first territory capital celebrates its past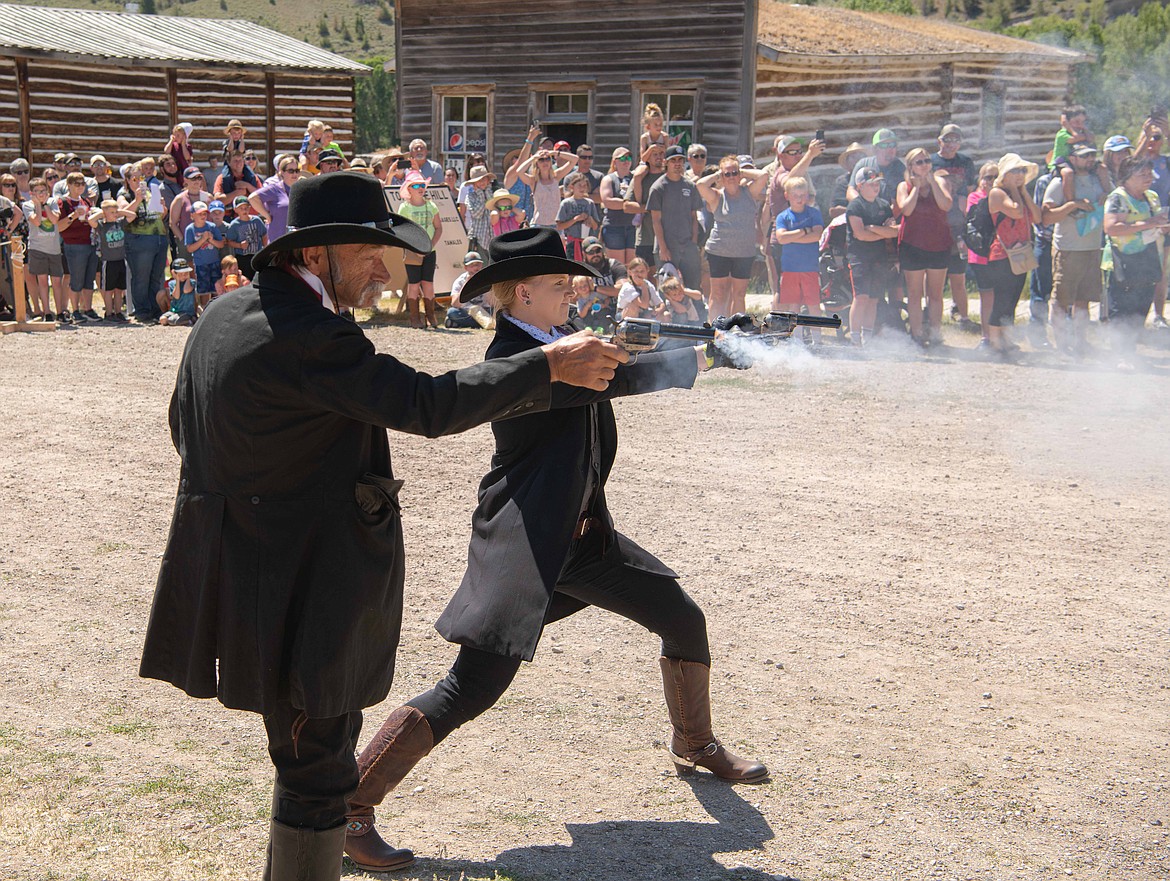 A reenactment of a shootout on Main Street at Bannack State Park during Bannack Days. (Tracy Scott/Valley Press)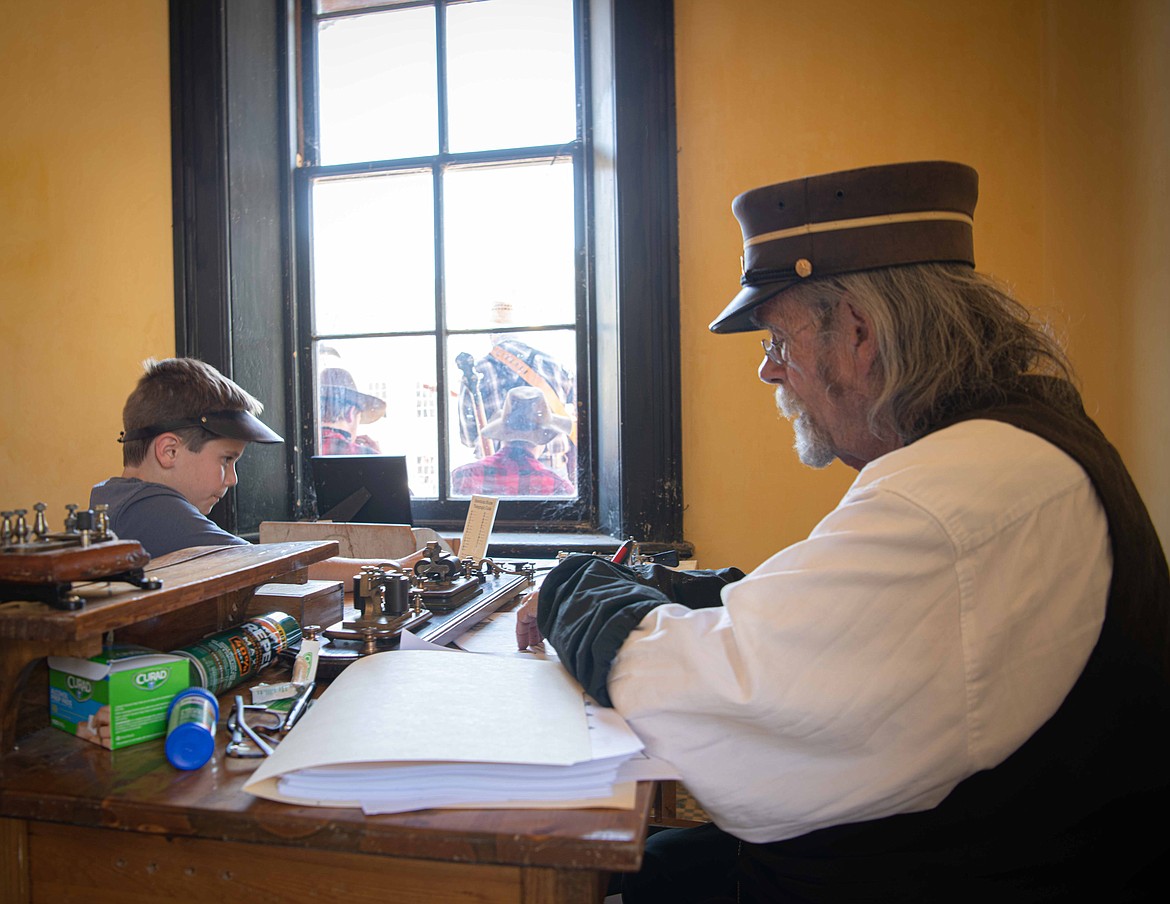 Lucas Baker is taught how to use a telegraph at Bannack State Park. (Tracy Scott/Valley Press)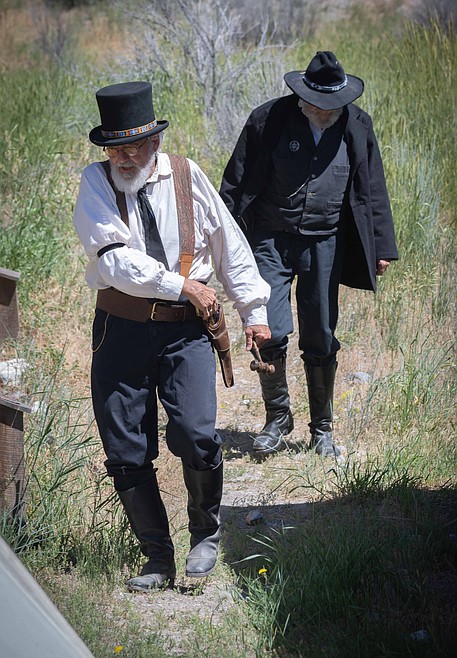 Judge Allen Williams from Wallace chases down an escaped criminal during a reenactment at Bannack State Park. (Tracy Scott/Valley Press)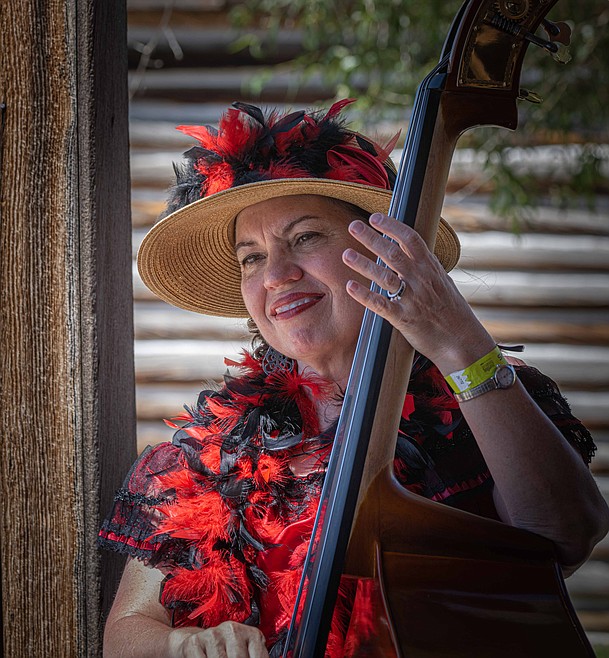 Rebeccca Harrell performs with the Green Horns Band at Bannack State Park. (Tracy Scott/Valley Press)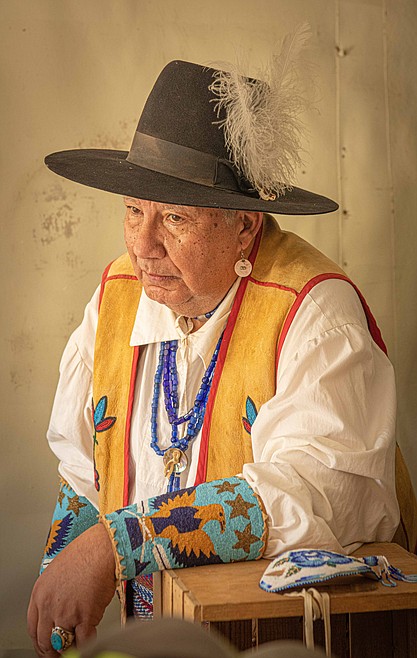 Shoshone native Clyde Hall has participated in Bannack reenactments for 26 years. (Tracy Scott/Valley Press)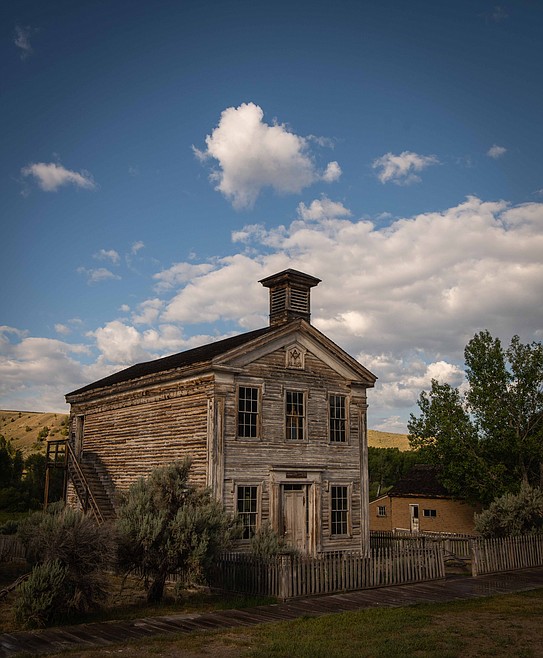 The Bannack school house and Masonic Temple. (Tracy Scott/Valley Press)
Previous
Next
by
TRACY SCOTT Clark Fork Valley Press
|
September 18, 2022 12:00 AM
Nestled along Grasshopper Creek, among the foothills of the Pioneer Mountains west of Dillon, lies what is now know as Bannack State Park.
Montana became the next mad rush to get rich quick when gold was discovered on July 28, 1862 on Grasshopper Creek. Bannack was founded in 1862 and named after a local Native American tribe. One of several of the early town founders was a physician from New Hampshire named Erasmus Leavitt who gave up this profession for a time to try his luck as a gold miner. Leavitt eventually returned to his medical practice and lived out his days as a physician in Butte. The gold strike set off a massive rush that swelled Bannack's population to over 3,000 by 1863.
In its early days, Bannack was known as a dangerous place to be with gold in one's pocket. The local sheriff, Henry Plummer, was rumored to be the head of a ruthless band of road agents responsible for the murder of over 100 individuals traveling between Bannack and Virginia City. As with other early mining camps, local Bannack miners formed a miner's court to handle claim disputes and criminal complaints. Swift justice from the miner's court was handed out with banishment or from the end of a rope.
Plummer's term as the sheriff of Bannack ended abruptly when the newly formed vigilance committee, called the Montana Vigilantes, hung him and two of his deputies on Jan. 10, 1864. Twenty-two individual were accused of crimes, were informally tried and hung by the vigilantes. Many members of the vigilantes became prominent figures in Montana history with one, Nathaniel Langford, becoming the first superintendent of Yellowstone National Park.
With Plummer's untimely end, Bannack began to prosper and soon acquired four saloons, a pool hall, a brewery, a grocery store, two meat stores, two livery stables, three blacksmith shops and three hotels.
Bannack lost its status as Montana's Territory Capital when Virginia City took over the title in 1864. Mining continued with several hard rock mines after the placer mining gave out. Over the next few decades, the population continued to dwindle until the last of the residents left in the 1870s.
During those declining years, the harsh Montana weather took its toll on the buildings and its history was slowly being forgotten. The saving of the town and its history began when a Wolrd War II veteran named Roy Herseth moved to town in 1968. Roy immediately took up an interest in the history of Bannack and was instrumental in working with the local landowners and the state of Montana to establish the town as a national historic landmark and as a state park.
Herseth became the first full-time park manager in 1968 and began to restore the many crumbling buildings. His building trade experience was the key to his success in preserving the town's buildings.
To increase visitation, he started Bannack Days in 1976 and retired in 1984. Herseth passed away on Jan. 4, 2022. Because of his efforts, generations to come will be able to learn how people lived and died in a small mining town on the fringe of civilization in the 1860s.
Today, Bannack Days, which is the third weekend of July, happens because of the many hundreds of volunteer hours donated. Many of those volunteers come from all over the U.S., at their own expense, to share their love of history.
Volunteers are in period clothing demonstrating how life was in the 1860s. Demonstrations range from blacksmithing to hat making, from an infantry encampment to faro card playing. Park volunteers also help teach the public the fine art of gold panning with a few lucky ones finding some color.
Bannack is hosting Living History Days this month from Sept. 15-17. tent city, town doctor and many other live exhibits.
Recent Headlines
---