Deloris Elaine (Hayden) Matson, 84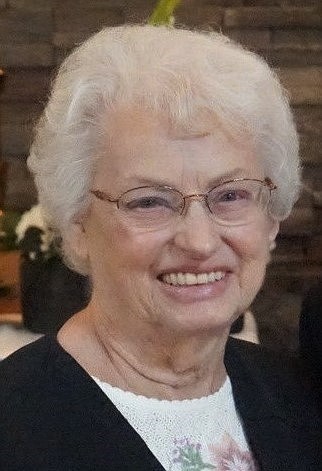 |
September 20, 2022 12:00 AM
Deloris gained her angel wings on Sept. 16, 2022.
Deloris was born Aug. 15, 1938, in Fairview, Montana, and shared her birthday with her mother. She was the second daughter of Richard and Kathryn (Noteboom) Hayden and joined older sister Marlene. Later came twin sisters Beverly and Bonnie, brother Michael, and twins Dewayne and Debra. Deloris and all her siblings grew up on the farm in Fairview, helping their mother and father.
In 1956, Deloris graduated from high school and went on to pursue her teaching degree from Dickinson State and later her master's from University of Montana in 1976. She taught her first class in Lame Deer, followed by Rocky Boy. She had her daughter Kathy in 1958 and son Gary in 1962 with husband Gerald Olson. In 1964, the family moved to Columbia Falls and she taught there until her retirement after 37 years of teaching.
Deloris married James Matson Aug. 13, 1979, acquiring seven more children of her heart: Sandie, Randy, Richard, John, Jane, Tammie and Brenda.
Deloris recently published a book of her personal stories through Storyworth, and it is and will always be cherished. She loved and cherished her siblings and extended family, her students, and friends, her 27 grandchildren and 48 great-grandchildren and five great-great grandchildren.
Deloris joins her parents, brother Michael, grandson Erik, and beloved granddaughter Rachael.
Tributes are suggested to further brain cancer research through the Fred Hutchinson Cancer Center at www.FredHutch.org
Funeral services for Deloris will be held on Wednesday Sept. 21, at 11 a.m. at Our Savior Lutheran Church, 401 7th St. West, Columbia Falls. Family and friends are welcome to attend a visitation starting at 10:30 a.m. Columbia Mortuary in Columbia Falls is caring for the family. Online condolences may be submitted at www.columbiamortuary.com.
Recent Headlines
---