Conrad Mansion Museum hosts Fairy Walks in the Garden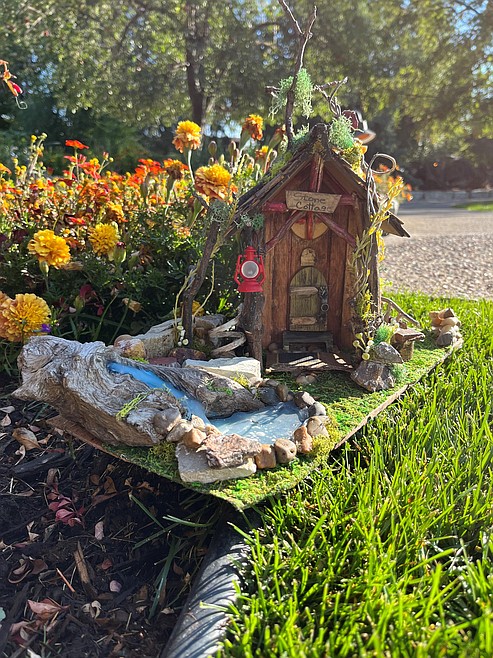 Stone Cottage Fairy Cottage created by Conrad Mansion tour guide Cindy Conner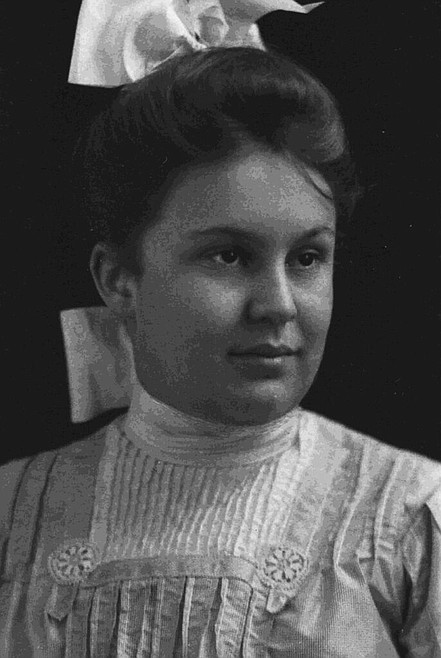 Alicia Conrad 1892-1981 Pictured, at age 22, in her exquisite gown on her wedding day, June 10, 1914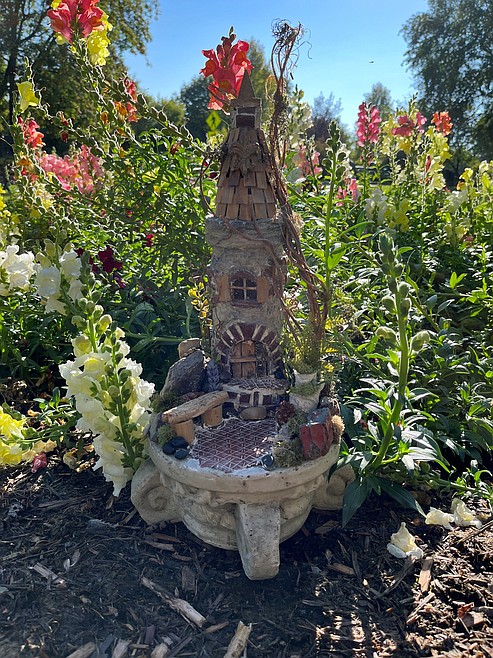 Fairy Castle created by Conrad Mansion tour guide Cindy Conner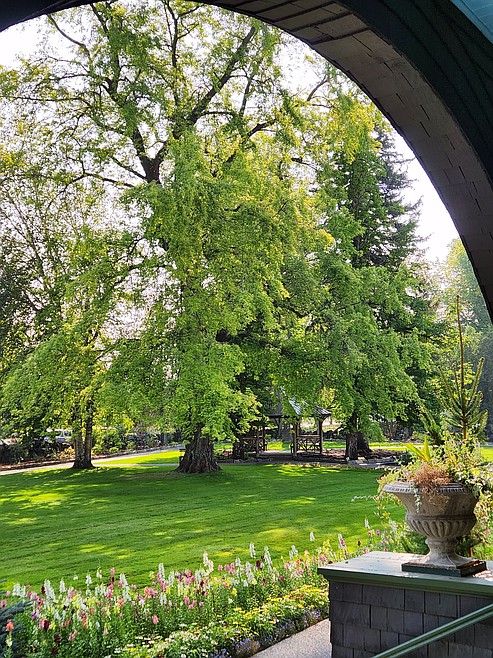 Conrad Mansion Museum's gardens looking from beneath the stone arch on the front porch - (Carol Marino/Daily Inter Lake)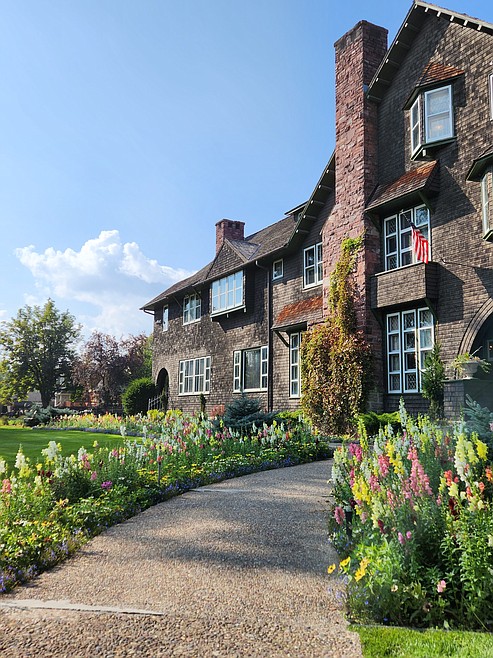 Snapdragons and other flowers line the walkway leading to the Conrad Mansion Museum. (Carol Marino/Daily Inter Lake)
Previous
Next
by
CAROL MARINO
Daily Inter Lake
|
September 21, 2022 12:00 AM
In a nod to one of the Conrad Mansion's past denizens, visitors are invited each Thursday in September to peek in on the lives of its resident fairies.
During the Conrad Mansion Museum's Fairy Walks, people of all ages can search for fairy houses nestled among the flowers and trees of the mansion's gardens and experience the magic of the Victorian home and its surrounding grounds.
This Thursday, Sept. 22, from 5 to 7 p.m., visitors are welcome to picnic and explore the gardens while looking for the elusive fairy houses. This is a free, family-friendly event and all ages are welcome.
Donations are appreciated and all proceeds benefit the Conrad Mansion.
"The gardens are always open for the community to enjoy," said museum Director Brit Clark. "We want people and especially kids to spend time here and spark their imagination."
She added that when she was growing up the mansion sparked her own life-long love of history.
Alicia Conrad, the youngest child of Kalispell's founder Charles E. Conrad and his wife Alicia D. Conrad, believed in, or at least, had a fascination with fairies. She wanted the flowers and plants in the garden to grow tall and uncut, so the fairies wouldn't be disturbed and could build their magical homes without being seen.
"The walks also tie in with the Victorian-era fascination with fairies," Clark said.
Some say on magical evenings the fairy houses appear for just a few hours. Others have said to have seen fairy light coming from the gardens.
"The walks are held during that magical twilight hour just before sunset," Clark said.
"They really come alive then," she said, before adding that it's also a time that people are often out and about in the community.
As the highly intelligent and spirited youngest Conrad, Alicia lived in the family mansion for the majority of her life.
In 1914, at age 22, she married Walter McCutcheon, an employee of the Kalispell Mercantile Co. Timmie, their only child, was born in Portland in 1921. The couple divorced in 1924.
Alicia's second marriage was to George Henry Campbell of Great Falls, a Yale engineering graduate who joined his father to form a central Montana land management firm. They had one son, Charles "Joni" Campbell. The couple remained together until his death 45 years later.
Timmie moved with her mother, stepfather and brother to the Conrad Mansion in 1933 during the Depression when she was 12. Throughout the 20th century, Alicia managed to save her family home and its collection. It remained her primary residence until she donated it to the City of Kalispell in 1974. It was listed on the National Register of Historic Places the following year.
Alicia died in 1981 at age 88. Timmie died in Missoula in 2010 at age 89. She was one of the last people to live in the Conrad Mansion.
The Historic Conrad Mansion Museum is located at 330 Woodland Ave. in Kalispell. The museum's regular tour season runs from May 15 to Oct. 15. Visit www.conradmansion.com or call 406-755-2166 for more information and event information.
GARDENER ENHANCES MUSEUM GARDENS
Since the spring of 2019, Joni Hanson has cared for and enhanced the Conrad Mansion Museum's gardens.
She comes from the Bibler Gardens where she was trained.
"We have a good relationship with the Bibler Gardens people and she was recommended to us," museum director Brit Clark said. "We're very appreciative of all their help and support.
"Joni does an amazing job and she is a very hard worker," Clark said. "She understands how important the Conrad Mansion is to the community and to our town's history and that reflects in her care of the gardens. She adds fun and creativity to them, plus she is always willing to talk to visitors. In many ways, she's the face of the organization."
Recent Headlines
---