Eric Alan explores new sounds in upcoming album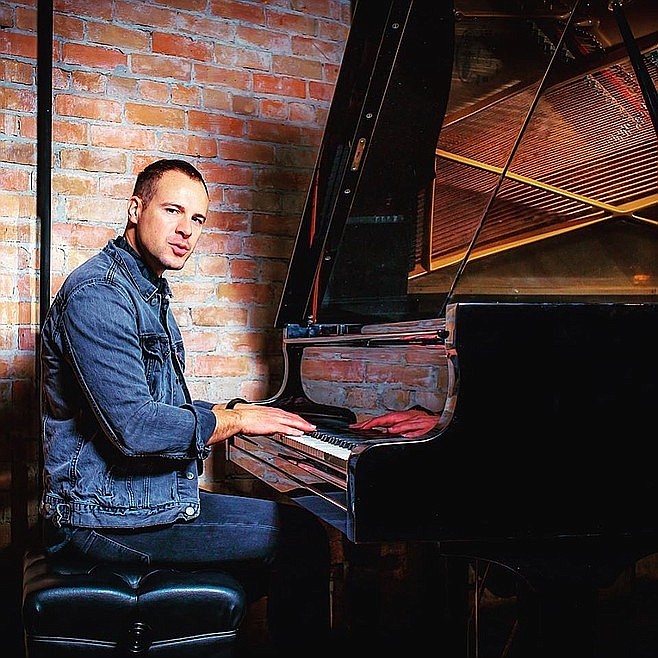 Flathead Valley musician Eric Alan's new album "Late Last Night" debuts Sept. 30. (photo provided)
by
TAYLOR INMAN
Daily Inter Lake
|
September 29, 2022 12:00 AM
Flathead Valley musician Eric Alan is preparing to release his third album "Late Last Night," which delves into some new sounds.
Alan has most recently been living and playing throughout the valley, but he previously has taken his music career to many different cities across the U.S. — including New York City and Nashville. In his new release, he's drawing from that time spent living and performing in a metropolis.
"The writing process was fun and spontaneous and inspired. Because I would come up with an idea on the piano and sort of the bones of a song, and I would take it to the band and people would start throwing their own spins and their own parts on the songs, and they would turn into something that they never could have been just under my thumb," Alan said.
"Late Last Night" will feature more electric guitar and synths, a departure from Alan's usual piano, singer-songwriter style. He said this was intentional.
"I love that too, but it's what I do so much. So, to be working on an album that's such a departure and so different from not only my last album, but also what I do on a regular basis is definitely inspiring and to have other musicians playing on the album — like I have guys from Eastern Europe," Alan said.
Alan said he has musicians from Serbia playing drums and bass on "Late Last Night." He said he often looks outside of Montana to find musicians to collaborate with, not because there's shortage of talent, but because he was looking for a different sound.
"It's hard to find people who stylistically vibe with what you're doing around here. There's a very Montana rootsy bluegrass country sound around here, which is great, but it's certainly not me. To find musicians that either don't have a very established thing going on of their own … it's definitely more difficult to find the talent that you're looking for to back you around here," Alan said.
Bringing in talents from all over the world and country, Alan said he's excited to lean into this different style.
"It's more representative of the kind of musician and style of music that I've always wanted to play and it's so different from anything anybody else is doing in Montana. I figured if I'm already different from what most people are doing, I might as well just take it to the furthest degree that I can to truly be the artist that I want to be and and and let the chips fall where they may," Alan said.
Alan will be playing songs from his new album at "Late Last Night: A September Soiree" which takes place on Sept. 30 at Snowline Acres starting at 6 p.m. Tickets are $25 per person and can be purchased through his website musicbyericalan.com.
Recent Headlines
---