Gianforte talks internships and work experience with Kalispell educators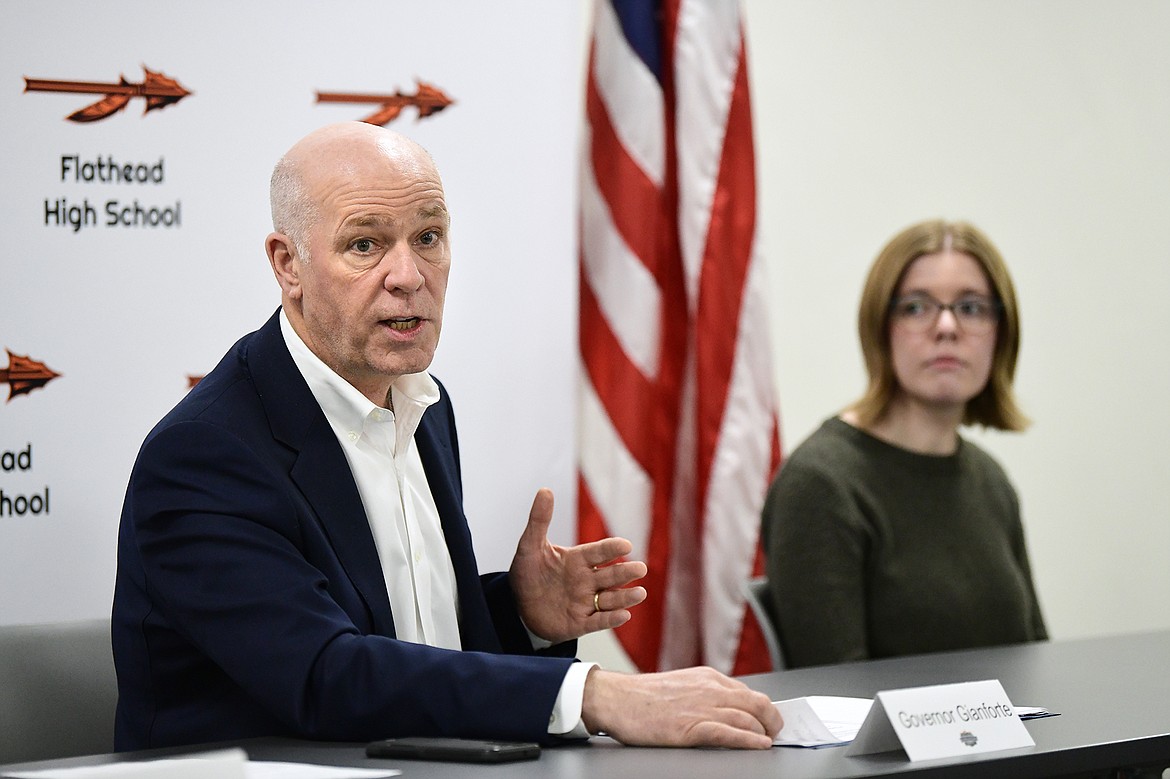 Gov. Greg Gianforte addresses members of a roundtable discussion regarding the importance of expanding individualized, work-based learning opportunities in Montana schools at Flathead High School on Wednesday, April 5. At right is Flathead High School student Selah Conklin. (Casey Kreider/Daily Inter Lake)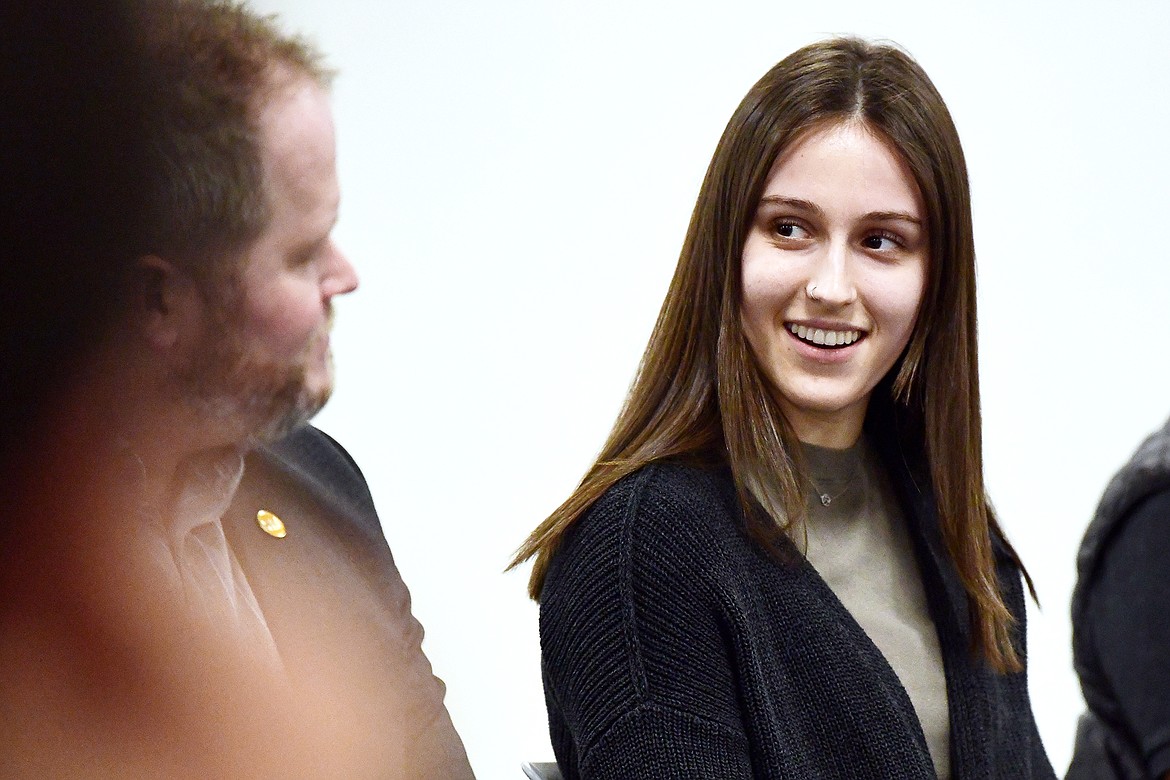 Flathead High School student Cyan Mooney speaks during a roundtable discussion regarding the importance of expanding individualized, work-based learning opportunities in Montana schools at Flathead High School on Wednesday, April 5. (Casey Kreider/Daily Inter Lake)
Previous
Next
by
KATE HESTON
Daily Inter Lake
|
April 6, 2023 12:00 AM
Gov. Greg Gianforte joined educators, administrators and students in a roundtable discussion focused on workplace experiences and individualized learning at Flathead High School on Wednesday.
Gianforte complimented Kalispell Public Schools on the work district officials have done thus far with BUILD Montana — a private program from the Montana Contractors Association aimed at introducing students to construction careers — as well as other local internship opportunities.
"We need more innovation in education," Gianforte said. "That's what is going on here in the Flathead."
Gianforte's opening remarks focused on the 2023 legislative session and education bills poised for his signature, including House Bill 257, sponsored by Rep. Courtenay Sprunger, R-Kalispell.
The legislation boosts the amount of money available, via a statewide program that supports career and technical education, to Montana students looking to explore career fields through internships and work experience.
Sprunger's legislation would give students access to the tools and equipment necessary to develop work skills and pursue post-secondary education opportunities outside of the classroom.
The bill, already approved in the House, is projected to pass the Senate.
"The benefits of this bill are really clear," said Gianforte. "It'll open opportunities for more students and that's what we want to do."
After the roundtable discussion, Gianforte said that working in the field exposes students to various career paths prior to graduation.
One of the biggest challenges facing Montana businesses is finding workers and Gianforte said he hopes that programs like the one Sprunger is supporting will bolster an array of professions and markets.
THE ROUNDTABLE featured testimonials from four Flathead High School students who juggle internships with school work. According to senior Cyan Mooney, an architecture internship at A&E Design solidified her interest in pursuing a career in the field after graduation.
That's the goal, according to Micah Hill, superintendent of Kalispell Public Schools. Hill said that the program allows for a "greater opportunity for our students to have access to the classroom outside of the classroom."
"They don't know what field to pursue if they don't know it exists," said Chau Young, director of K-8 community involvement for the district.
According to Young, efforts to expand horizons begin in kindergarten by exposing children to new places.
Gianforte also highlighted the concept of individualized learning, focusing on the development of a student rather than the educational requirements because individuals learn differently.
Gianforte asked attendees what the state could do better in advancing these opportunities for students. Responses included allowing Flathead's current system to flourish, publicizing the internship programs within the business community and requests for continued funding.
Other attendees lent their support for hands-on work experience opportunities, including Dr. Jane Karas, president of Flathead Valley Community College, and Lorraine Clarno, president and CEO of the Kalispell Chamber of Commerce.
The chamber hosted Hill, Young and other school officials in February to discuss efforts to get students out of the classroom and into the field.
Assistant Superintendent Peter Fusaro, Flathead High School Principal Michele Paine and Glacier High School Principal Brad Holloway also attended the roundtable, as did Troy Smith, Glacier's career and technical education department leader, and Mike Kelly, the district's director of work based learning.
Reporter Kate Heston can be reached at kheston@dailyinterlake.com or 758-4459.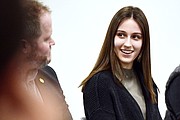 Recent Headlines
---