Police: 4 killed in shooting at downtown Louisville building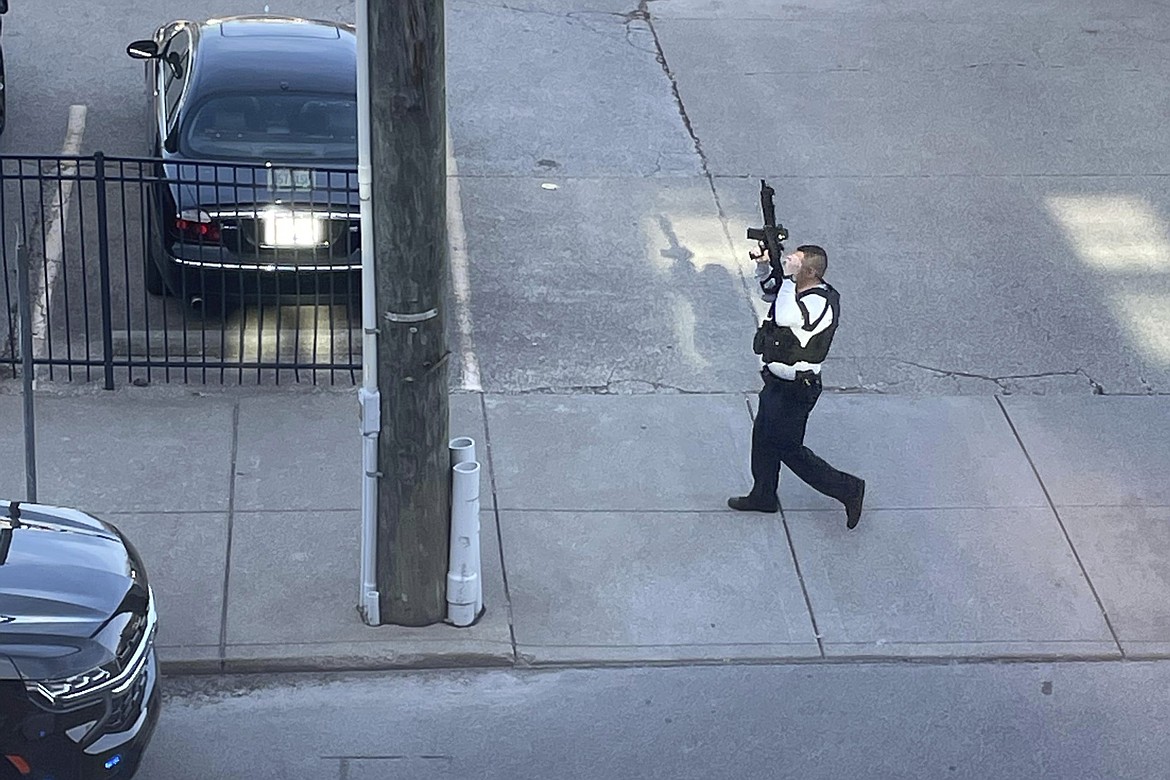 This photo provided by Reid Cornell shows police presence near the scene of a shooting in Louisville, Ky., Monday, April 10, 2023. (Reid Cornell via AP)
LOUISVILLE, Ky. (AP) — A shooting Monday at a bank in downtown Louisville killed at least four people and wounded at least eight others, police said. The suspected lone shooter was also dead.
Louisville Metro Police Department Deputy Chief Paul Humphrey told reporters officers who arrived on the scene "encountered active gunshots still being fired inside the location at that time."
Officers exchanged gunfire with the shooter, who appeared to be a former employee of the bank, but it wasn't clear how he died.
"We do not know exactly the circumstances of his death at this time," Humphrey said.
Humphrey said at least eight people were being treated for wounds, including two police officers. One officer and another of the wounded were in critical condition.
Police later said on a twitter that officers we're on the scene of the shooting within minutes. Calls first came in for the shooting at the Old National Bank about 8:30 a.m.
In a tweet, Kentucky Gov. Andy Beshear said he was heading to the scene.
"Please pray for all of the families impacted and for the city of Louisville," Beshear said.
The FBI said its agents were also responding to the shooting.
The shooting happened in a building on East Main Street not far from the Louisville Slugger Field and Waterfront Park.
Recent Headlines
---