Aromatic beauty on display at Somers lavender farm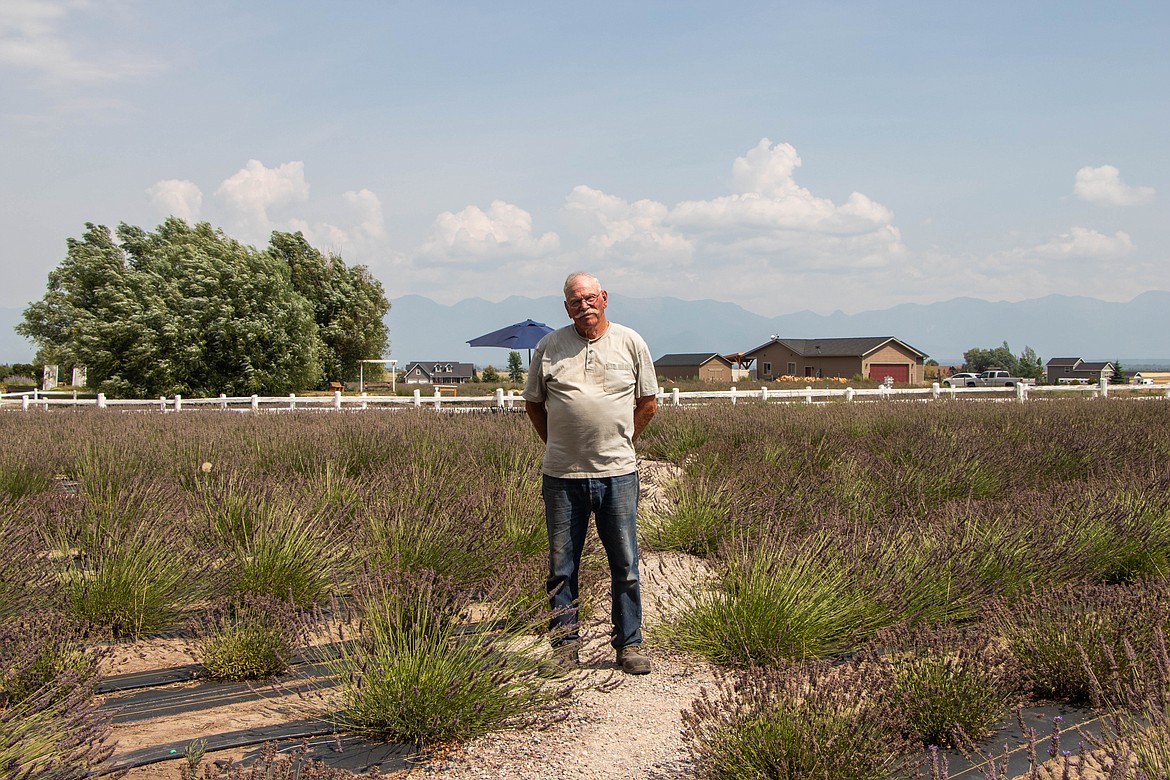 Mike Sullivan is the owner of Longview Lavender Farm near Somers, Montana. (Kate Heston/Daily Inter Lake)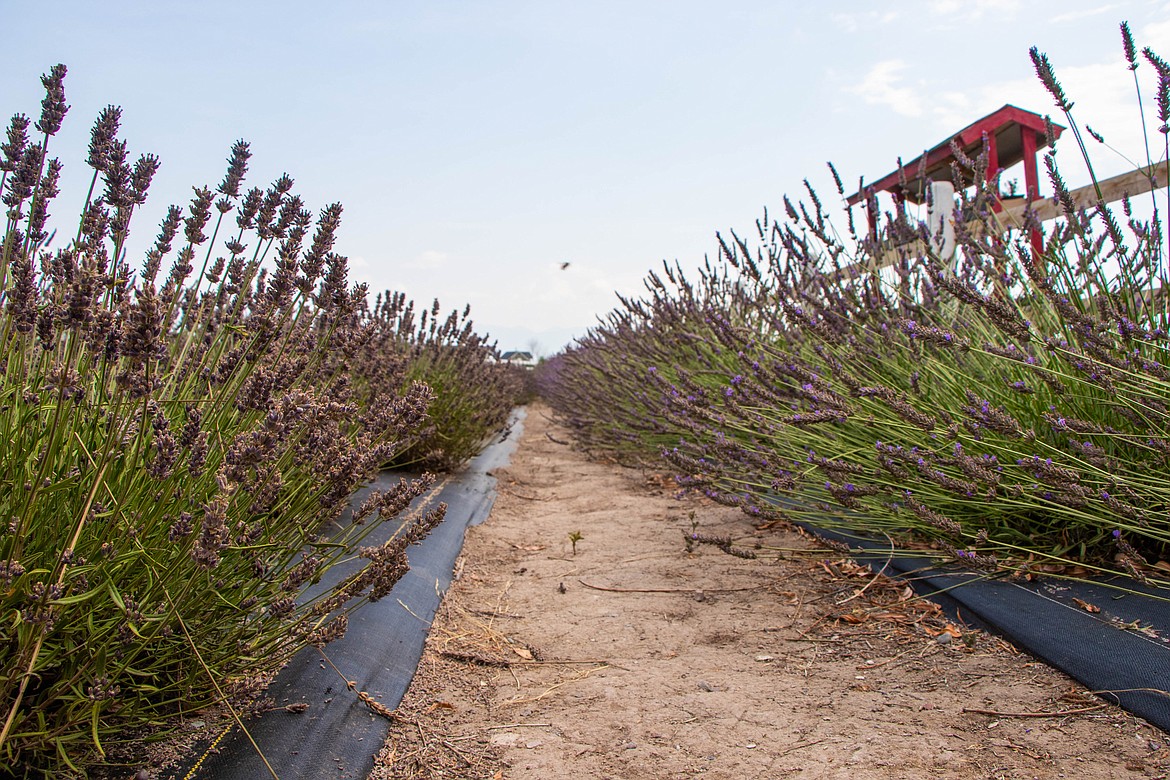 Longview Lavender Farm is one of Montana's only lavender farms, owned by Mike Sullivan. The farm is open to the public from Memorial Day to Labor Day. (Kate Heston/Daily Inter Lake)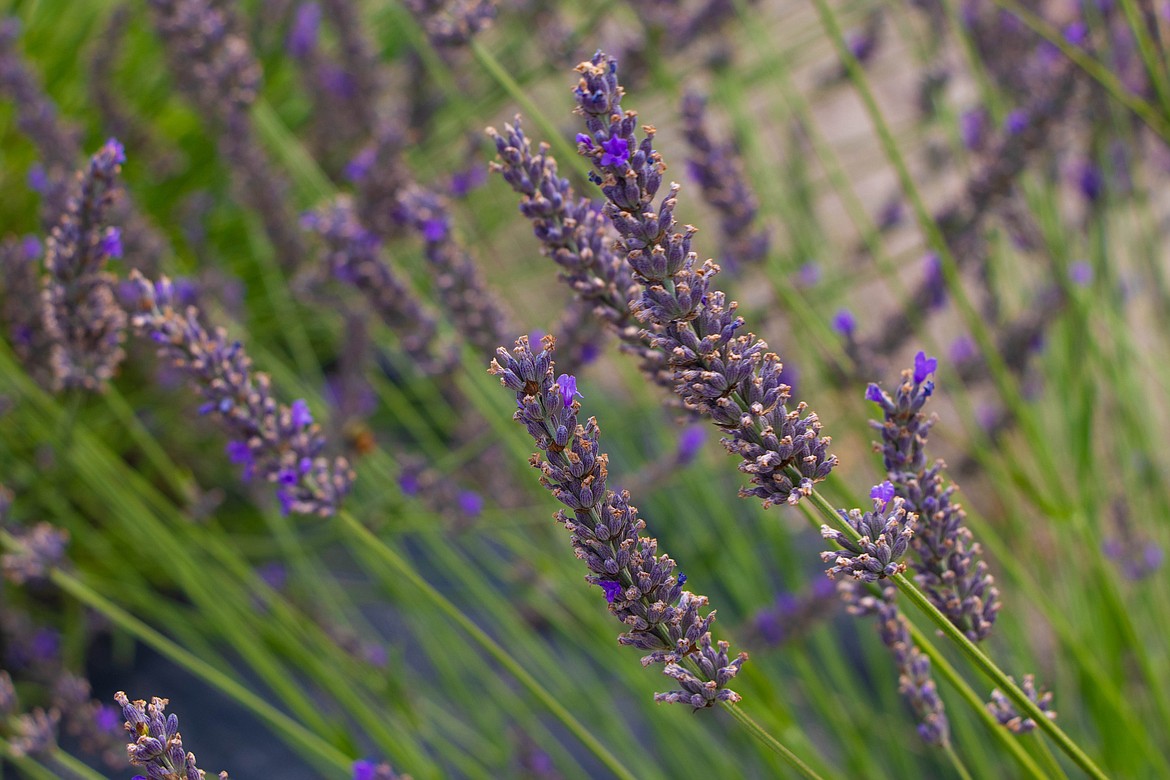 Longview Lavender Farm is one of Montana's only lavender farms, owned by Mike Sullivan. The farm is open to the public from Memorial Day to Labor Day. (Kate Heston/Daily Inter Lake)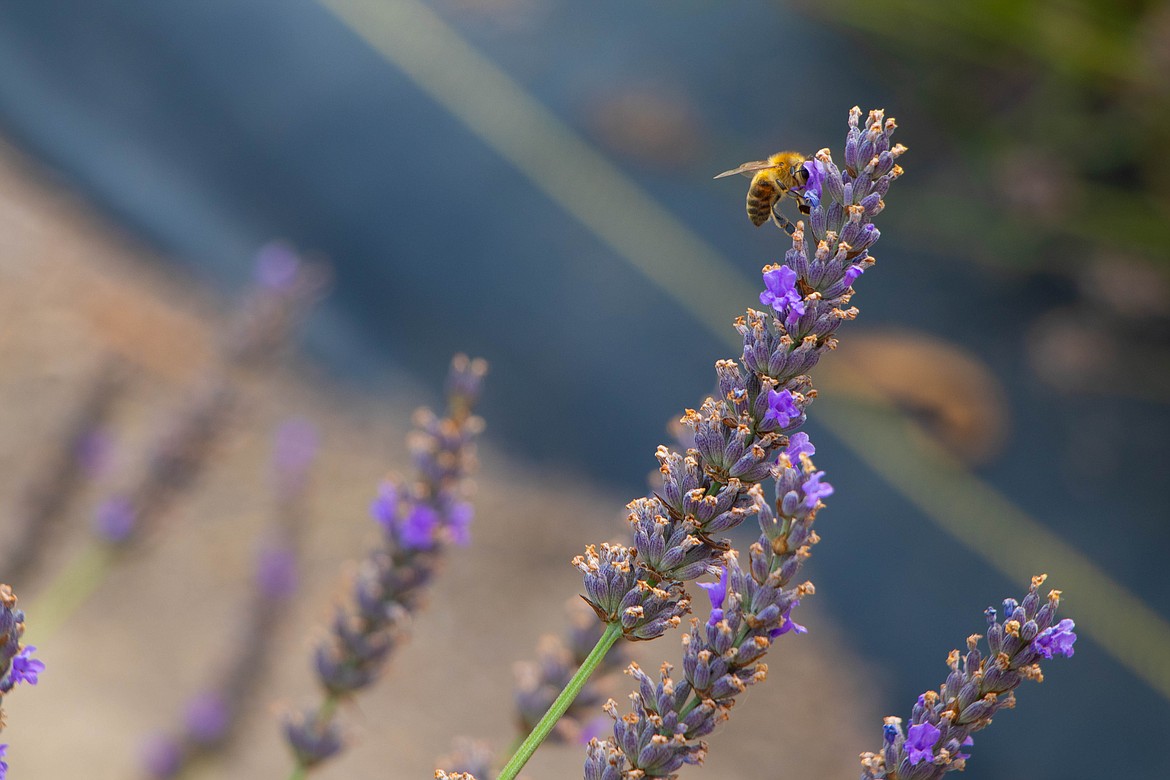 A bee lands on a lavender plant at Longview Lavender Farm, one of Montana's only lavender farms, owned by Mike Sullivan. The farm is open to the public from Memorial Day to Labor Day. (Kate Heston/Daily Inter Lake)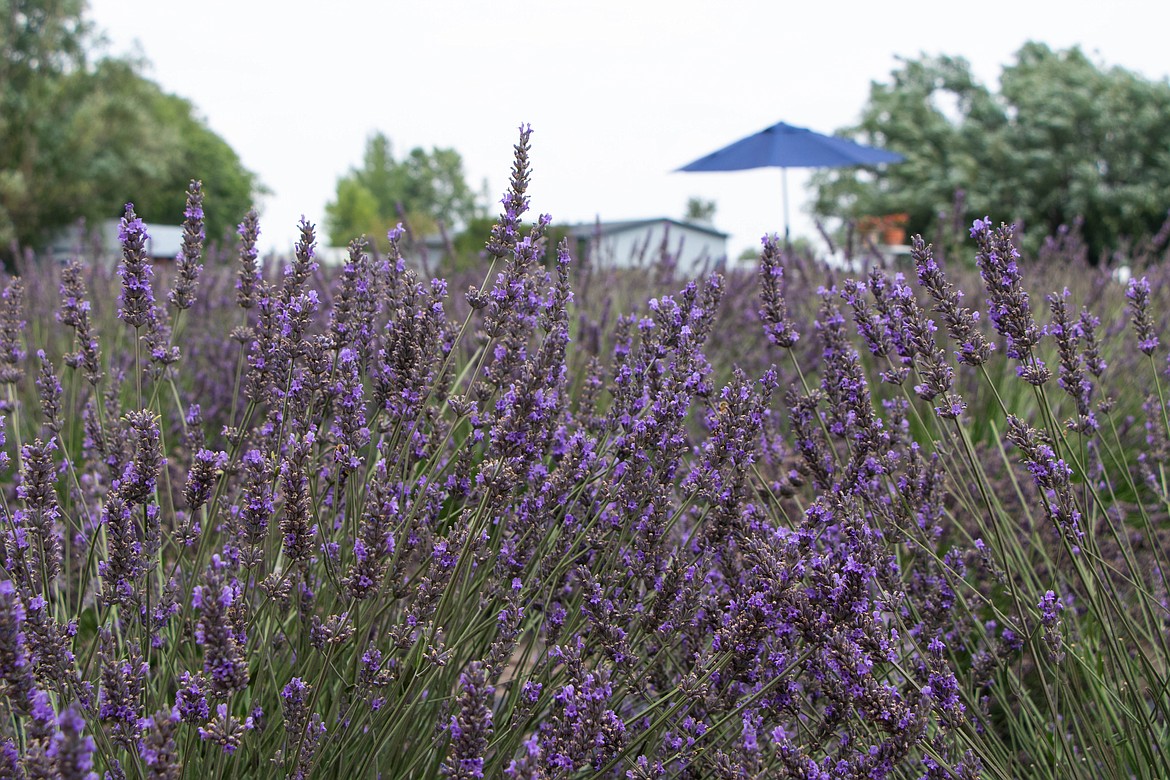 Longview Lavender Farm is one of Montana's only lavender farms, owned by Mike Sullivan. The farm is open to the public from Memorial Day to Labor Day. (Kate Heston/Daily Inter Lake)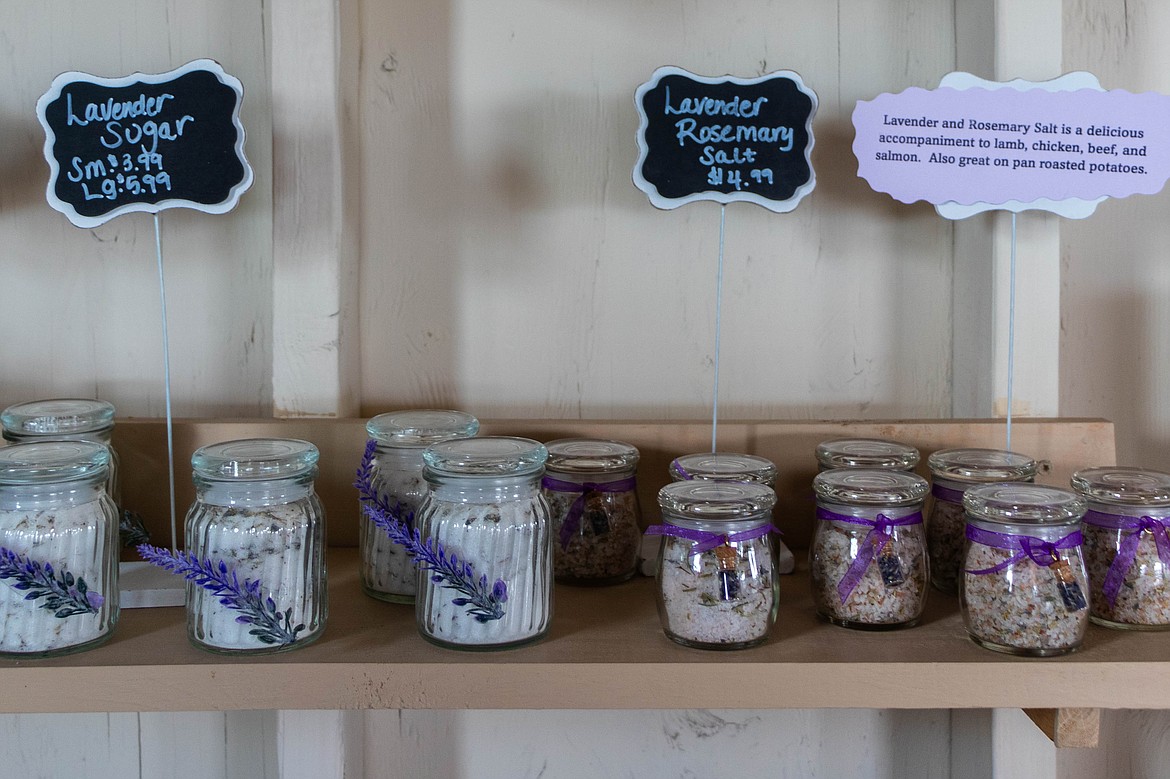 Salt and sugar for sale at Longview Lavender Farm, one of Montana's only lavender farms, owned by Mike Sullivan. The farm is open to the public from Memorial Day to Labor Day. (Kate Heston/Daily Inter Lake)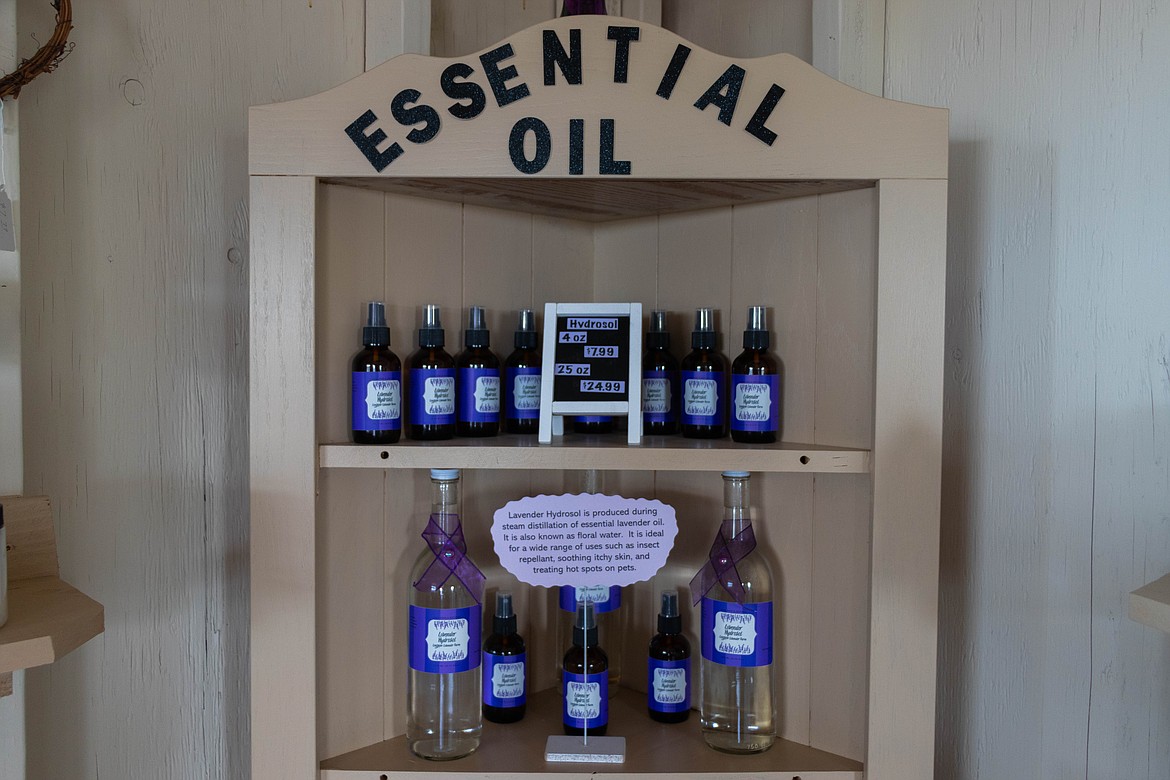 Essential oils for sale at Longview Lavender Farm, one of Montana's only lavender farms, owned by Mike Sullivan. The farm is open to the public from Memorial Day to Labor Day. (Kate Heston/Daily Inter Lake)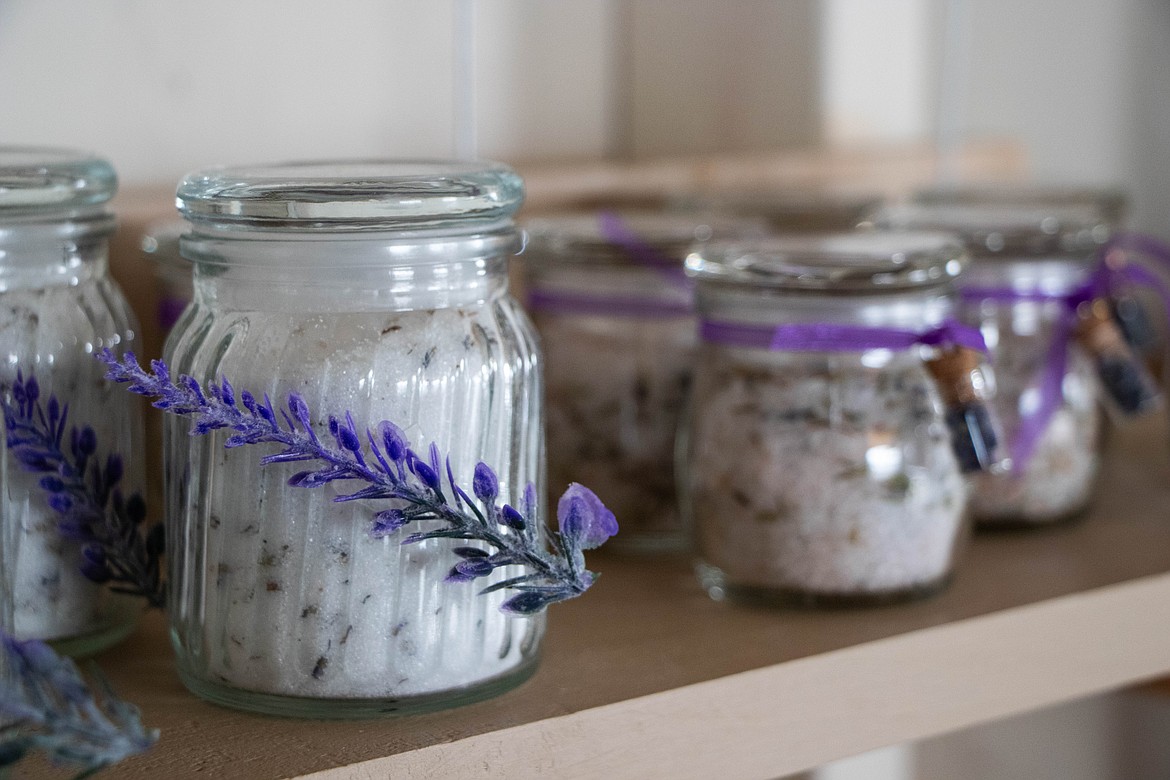 Longview Lavender Farm is one of Montana's only lavender farms, owned by Mike Sullivan. The farm is open to the public from Memorial Day to Labor Day. (Kate Heston/Daily Inter Lake)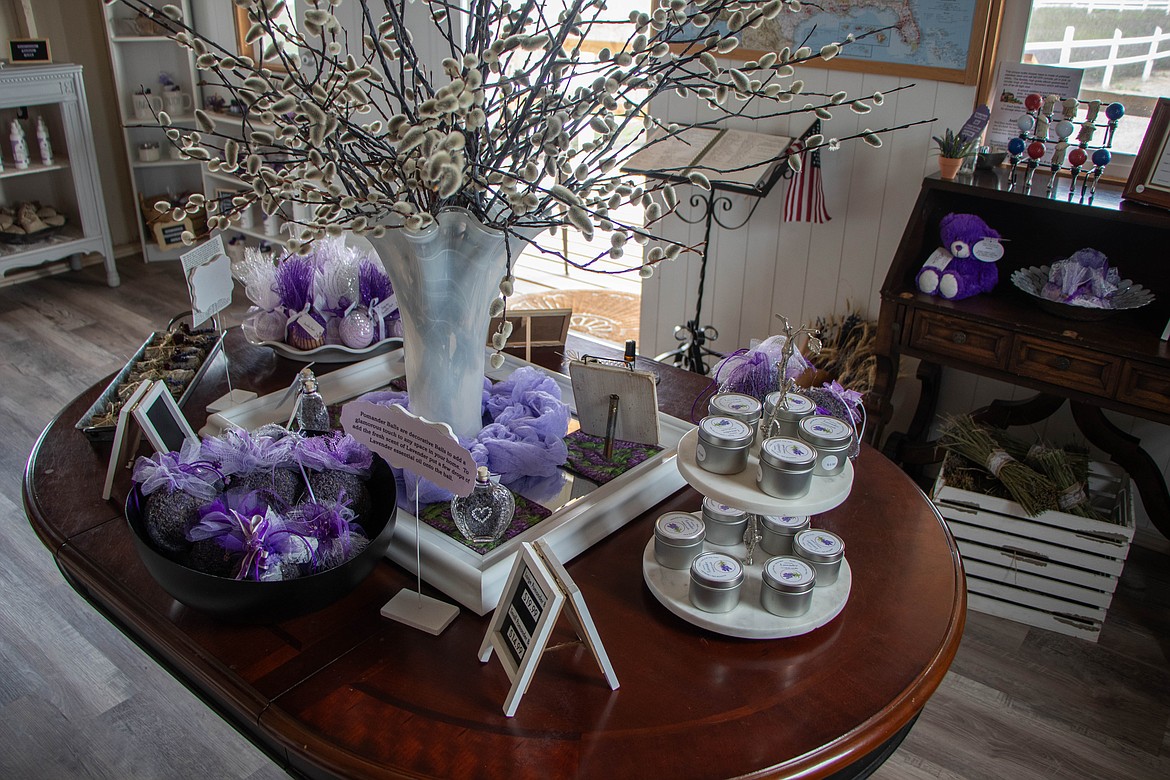 The shop at Longview Lavender Farms has a multitude of lavender goods for sale, made from the farm's homegrown lavender. (Kate Heston/Daily Inter Lake)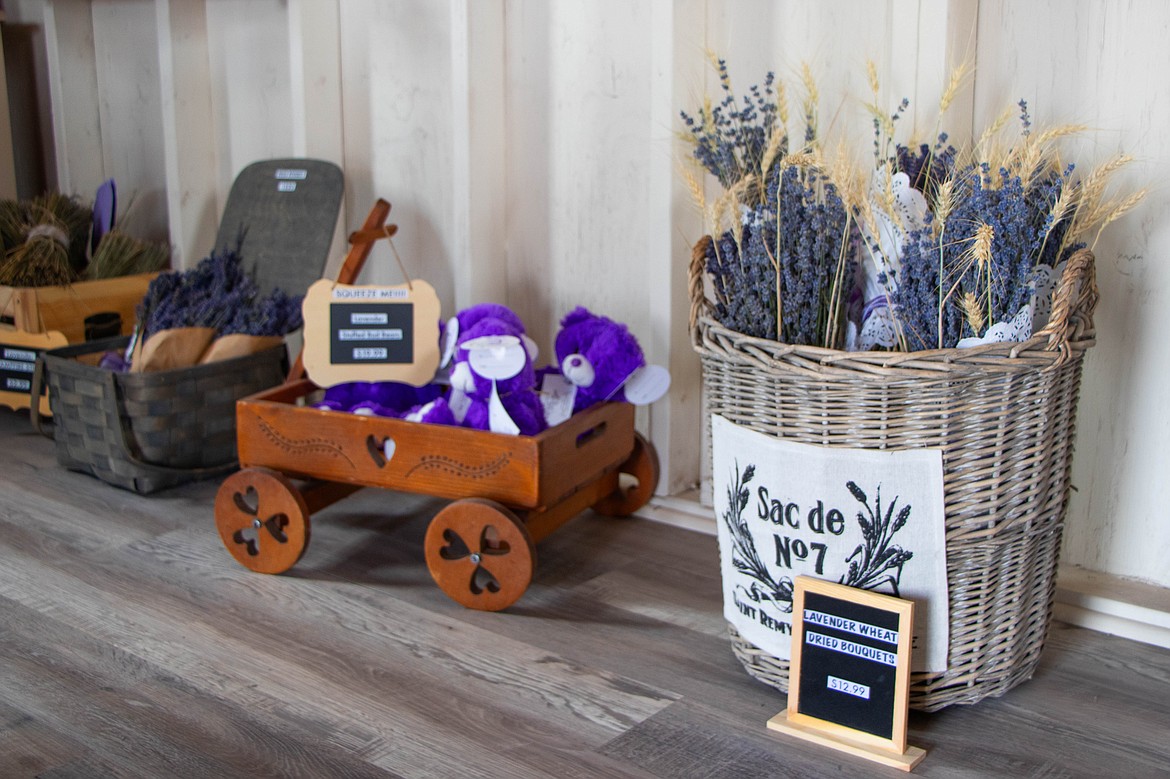 Dried bouquets of lavender are available at Longview Lavender Farms. (Kate Heston/Daily Inter Lake)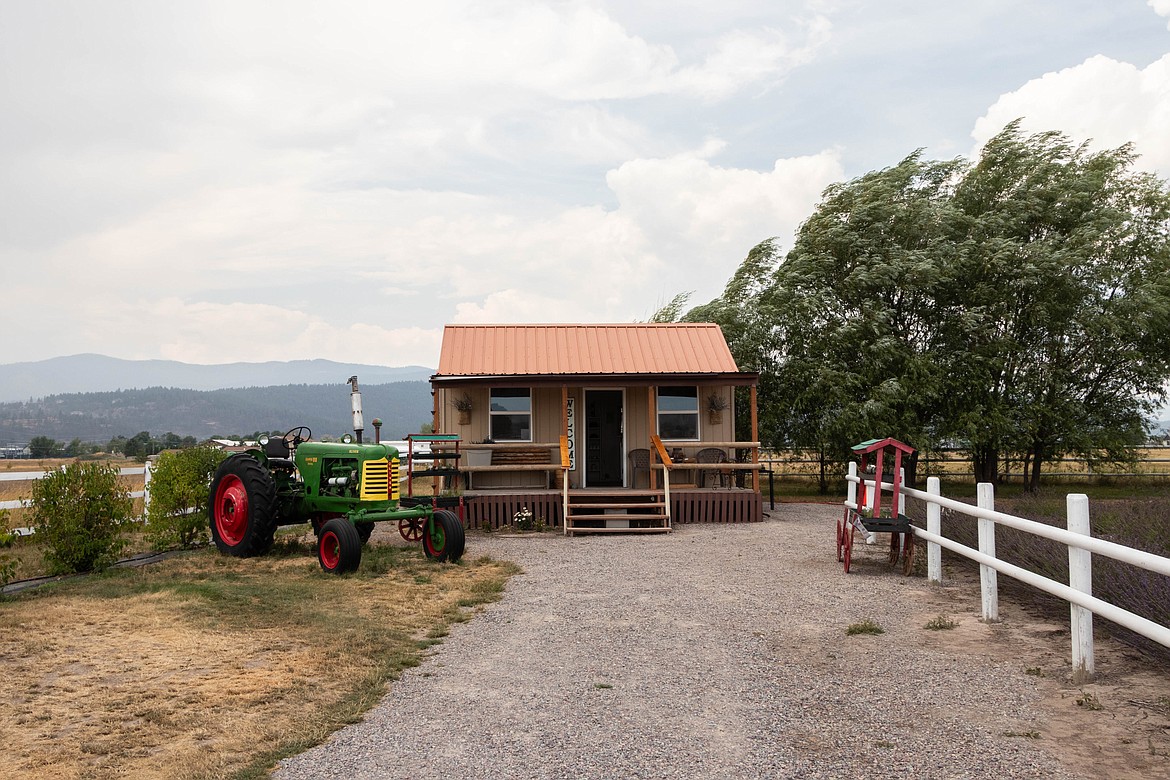 Longview Lavender Farm is one of Montana's only lavender farms, owned by Mike Sullivan. The farm is open to the public from Memorial Day to Labor Day. (Kate Heston/Daily Inter Lake)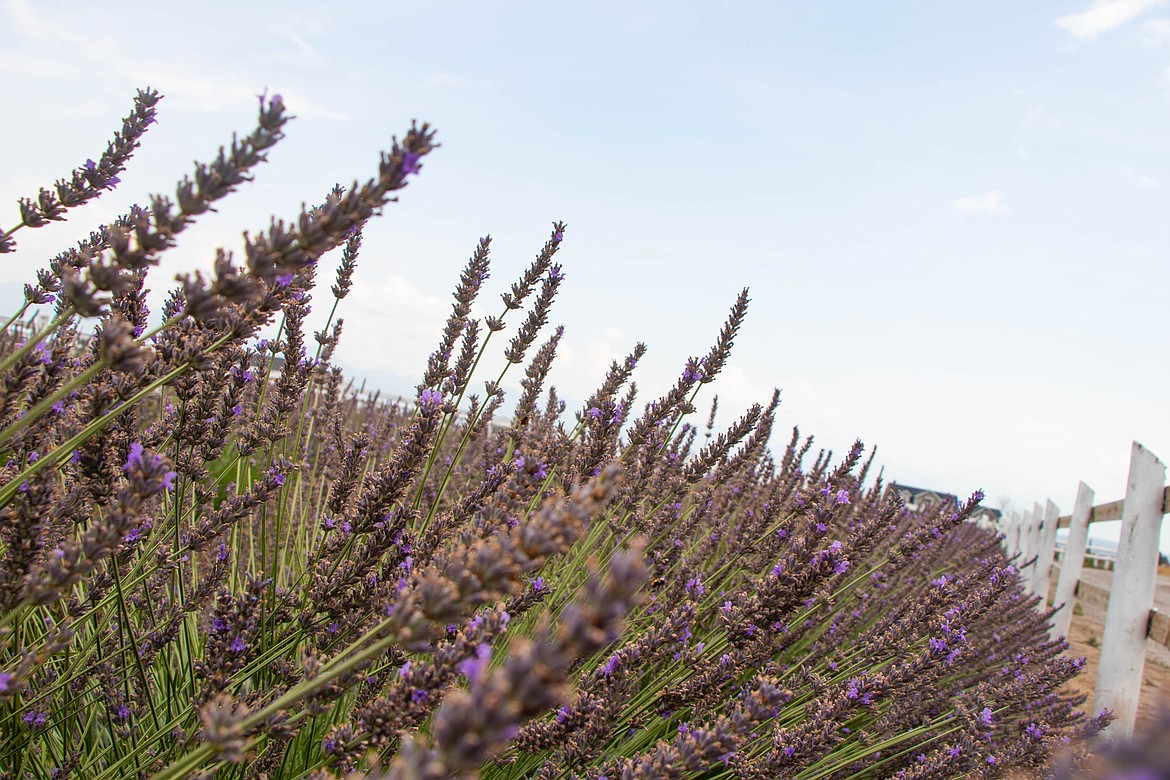 Longview Lavender Farm is one of Montana's only lavender farms, owned by Mike Sullivan. The farm is open to the public from Memorial Day to Labor Day. (Kate Heston/Daily Inter Lake)
Previous
Next
by
KATE HESTON
Daily Inter Lake
|
August 27, 2023 12:00 AM
When Mike Sullivan moved back to Montana, he wanted to find a niche plant to farm on his property.
A former cherry and flower farmer, Sullivan ventured earnestly into a new realm — lavender. Today, Sullivan grows around 8,000 plants at a time with 45 species of lavender to choose from, with over 400 varieties.
"The real advantage to lavender is it's a real forgiving plant but you have to have the right variety," Sullivan said.
After a little less than a decade of work, Sullivan and his family decided to open the lavender farm up to the public two years ago, one of the only lavender farms in Montana. Sullivan and his wife, along with one of his three daughters, Jaime, work on the farm.
Sullivan served as the former chairman of the education and research committee of the U.S. Lavender Growers Association and is a founding member of the Lavender Northwest, a group consisting of lavender farmers across the American Northwest.
The family farm, Longview Lavender Farm, located on the north side of Flathead Lake just past Somers, is composed of thousands of plants surrounded by a white picket fence. A small cabin, with a tractor in front of it, sits to the left of the cabin, where lavender goods are sold throughout the summer.
Bees fly from flower to flower, enjoying the aromatic air. Rows of plants stand tall and dry nearing the end of their season after a hot summer. The smell of lavender radiates into the air, rejuvenated by small gusts of wind. It is Sullivan and his family's home, and it is full of one of the most worldwide cherished herbs.
Sullivan thought lavender would be a good plant to grow in the area as it is used to sunny, stony habitats as the plant is native to the Mediterranean. Today it is grown across southern Europe, Australia and the United States.
The plant specifically is renowned for its essential oils capability. This year, Sullivan planted a multitude of varieties that produce oils, including Grosso, Phenomenal and Maillette varieties.
The farm is only open from Memorial Day to Labor Day; the off-season is dedicated to product production and ensuring the plant's longevity as one lavender plant can last seven to 10 years, Sullivan said.
While lavender loves sunshine, the plant can also thrive in cold climates as it requires minimal watering and fertilization. To ensure the health of the plants, Sullivan places a freeze cloth on the plants in the fall and removes it in the spring.
When Sullivan harvests the lavender oil, he distills the oil from the drying flower buds.
For centuries, the plant has been used for anything from medicinal uses to adding flavor while cooking. The herb may have been used to purify the body and soul in the past but is also used as a remedy for insomnia, anxiety, depression and more.
Notably, the farm brings people together from all around the world. Inside the farm's store, there is a map of the United States with hundreds of pins signifying where visitors have come from. Some international visitors also placed a pin on the map's wooden frame, writing in their country. According to Sullivan, it is a great way to experience something many people have not before.
He wants locals to come visit as well. He estimated that 80-90% of farm visitors had never seen a lavender farm before.
"It's a good place to kill an hour," he said.
The farm's shop sells goods such as lavender essential oils, soaps, salts, sugars, dried bouquets and purple teddy bears, among other things.
For now, Sullivan is welcoming the end of a successful season and is looking forward to another year of growing.
"Now we recoup, readjust and grow again," Sullivan said.
For more information, visit www.longviewlavenderfarm.com/
Reporter Kate Heston can be reached at kheston@dailyinterlake.com or 758-4459.
Recent Headlines
---