Deer Park School nominated for Blue Ribbon award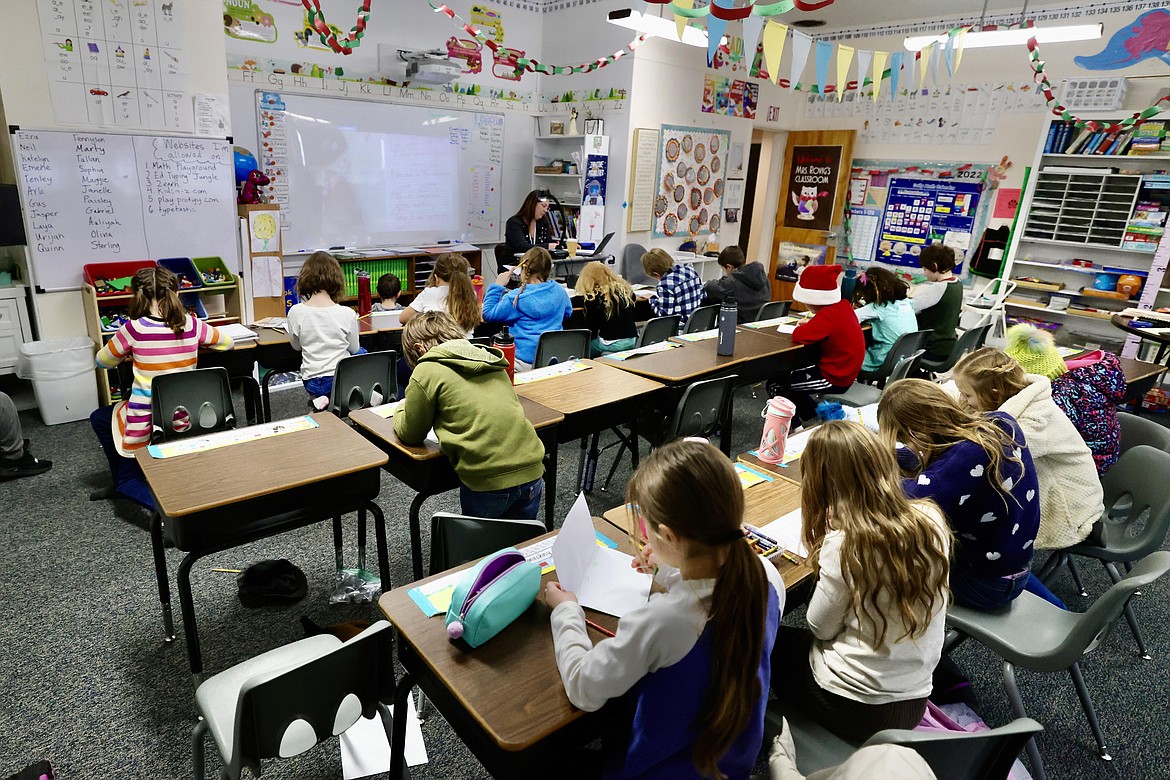 Danielle Rovig's second grade class at Deer Park Elementary School on Dec. 19. (JP Edge/Hungry Horse News)
Deer Park School in rural Columbia Falls is one of three Montana schools nominated for the U.S. Department of Education's National Blue Ribbon Schools Program by Montana Office of Public Instruction Superintendent Elsie Arntzen.
The Blue Ribbon program recognizes excellence in a school's overall academic performance or progress in closing achievement gaps among student subgroups, according to the U.S. Department of Education.
Deer Park was nominated in the academic performance category. Exemplary high-performing schools are measured by all student scores on state assessments and nationally normed tests.
"It is a credit to our amazing staff for all their hard work and dedication to our students. Also, the parents and the families of our students are tremendously supportive. But, the students are also doing their part by showing up, putting in the work, and making the most of the opportunities they are given," Deer Park Principal Sheri Modderman said.
"To have a small, rural school like ours recognized is very validating and lets us know we are doing something right and what we do matters. It feels great to be seen," she added.
Amsterdam and Anderson schools, both located in Gallatin County, were also nominated in the same category.
"These elementary schools reflect educational excellence in Montana families, students, and teachers," OPI Superintendent Elsie Arntzen said in a press release. "I am grateful to the school leaders and teachers that continue to pursue academic success for all their students. Join me in congratulating these schools on their nomination – they make Montana proud!"
Nationwide, up to 420 public and private schools may be nominated by a chief state school officer.
National Blue Ribbon Schools will be announced in September.
Reporter Hilary Matheson may be reached at 758-4431 or hmatheson@dailyinterlake.com
Recent Headlines
---