Museum director teaches bookbinding course at museum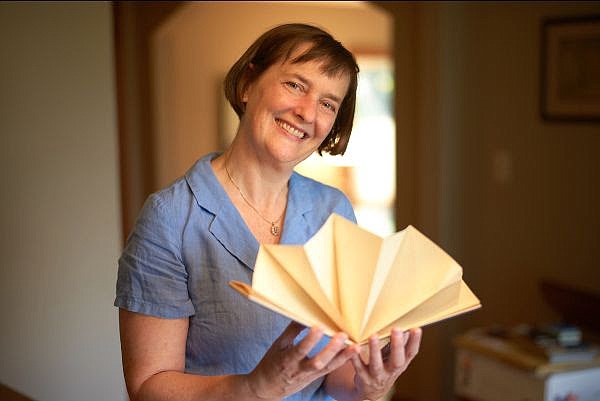 Margaret E. Davis, executive director of the Northwest Montana History Museum, shares bookbinding know-how in a 12-session course starting March 1.
|
February 16, 2023 12:00 AM
Museums tend to focus on stories of the past, but in a course launching March 1 at the Northwest Montana History Museum, stories of the present take the spotlight.
Over 12 sessions from March to May, students will review the history of the book, construct at least five binding formats, and as a final project assemble their own text that the participants will bind themselves.
Margaret E. Davis, executive director of the museum and a longtime bookbinder who studied in China and has taught, lectured, and written about the subject, will teach the course.
No previous bookbinding experience is necessary, but students should have some manual dexterity, ability to follow multiple steps, and interest in building hand skills and producing a one-of-a-kind book by the final class. Basic tools and materials provided.
This project is funded in part by the Montana Arts Council and the National Endowment for the Arts.
Classes run from 6 to 8 p.m. Wednesdays, March 1 to May 24 (except March 29) at the
Northwest Montana History Museum, 124 2nd Ave. E., Kalispell, MT 59901. Course fee: $150, $140 for museum members; and five scholarships are available for high school students.
For information, call 406-756-8381; or visit nwmthistory.org
Recent Headlines
---