Foundation awards grant to youth restorative justice program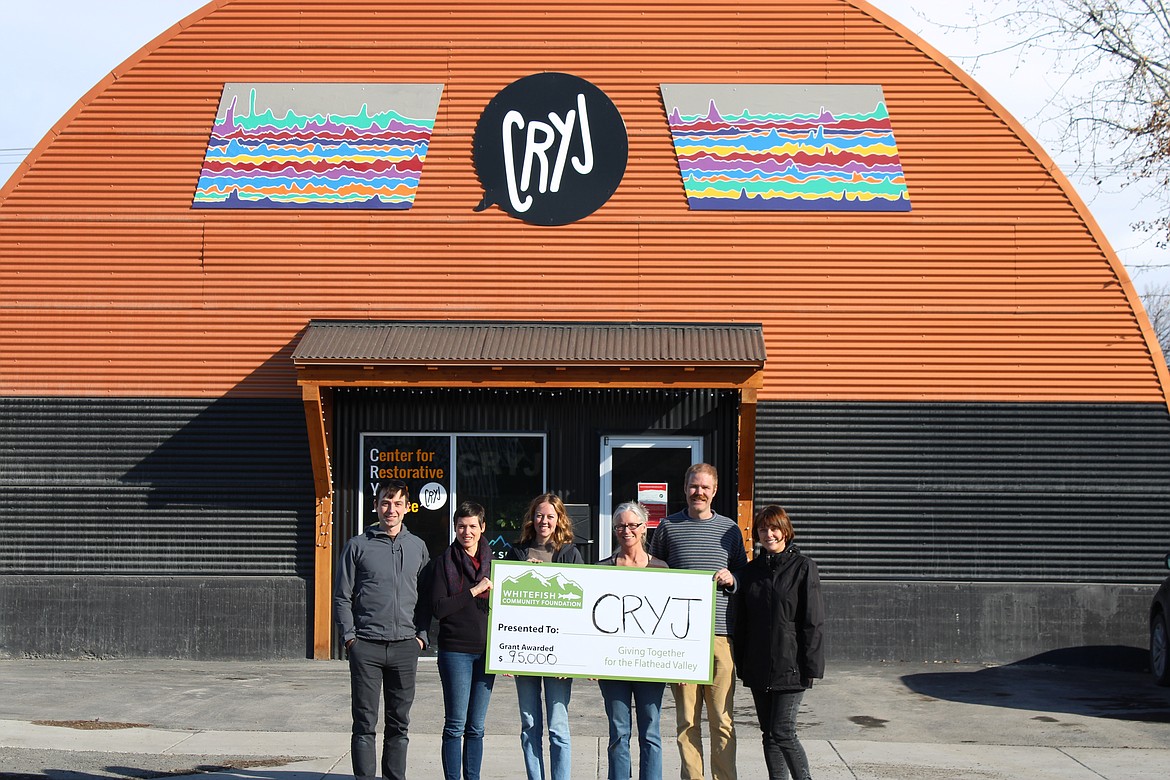 Whitefish Community Foundation presented Center for Restorative Youth Justice with a $95,000 grant to support a new program coordinator who will work with at-risk teens in Flathead Valley public schools. From left to right are Alan Davis, Ashley Tetu, Claire Peterson, Catherine Gunderson, Ben Johnson and Jill Seigmund. (Courtesy photo)
|
February 19, 2023 12:00 AM
Whitefish Community Foundation has awarded a multi-year grant to the Center for Restorative Youth Justice (CRYJ) to respond to behavioral escalation and provide conflict resolution within Flathead Valley public schools.
The $95,000 grant was made possible by donors to the Kids Fund, established in 2019 as an initiative to support areas of health, safety and education that mitigate challenges and prevent local youth from becoming homeless. Whitefish residents Sherry and Dave Lesar were integral to creating the Kids Fund by matching donations up to $500,000.
CRYJ works with Flathead Valley teens, families, justice agencies and school discipline teams to reduce youth involvement with the legal system. The Kids Fund grant will support a new, full-time program coordinator who will work with teens who are referred by schools after incidents such as bullying, altercations with teachers or persistent truancy.
The program coordinator will also help teens connect with community resources to address basic needs, including housing, nutrition and mental health support.
"This grant will help put the wind at the backs of many more teens as they navigate challenges, understand the impact of their actions, explore new tools for moving forward and feel supported by a community that cares for them," CRYJ Executive Director Catherine Gunderson said. "We are so grateful to Whitefish Community Foundation and the donors who support the Kids Fund."
Whitefish Community Foundation is dedicated to fostering philanthropy, building endowments and helping donors and nonprofits benefit communities in the Flathead Valley.
Since 2019, Whitefish Community Foundation has awarded over $360,000 in Kids Fund grants to local nonprofits, including Flathead Youth Home, Boys and Girls Club of Glacier Country, CASA for Kids and CRYJ. For more information about Whitefish Community Foundation, visit www.whitefishcommunityfoundation.org.
Recent Headlines
---