Restaurant focuses on food and entertainment fun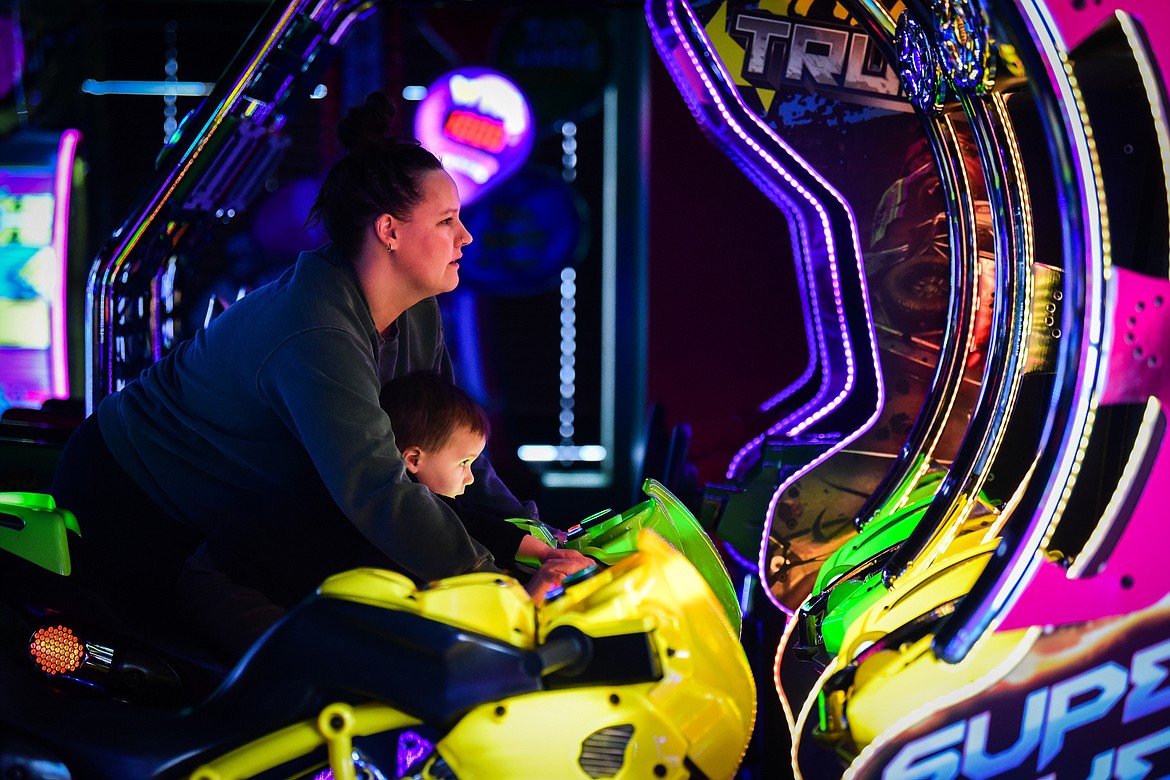 Paxton Kelly gets a little help from his mother Montana to play a motorcycle racing arcade game called Super Bikes 3 at Games N Taps in Kalispell on Tuesday, Jan. 31. (Casey Kreider/Daily Inter Lake)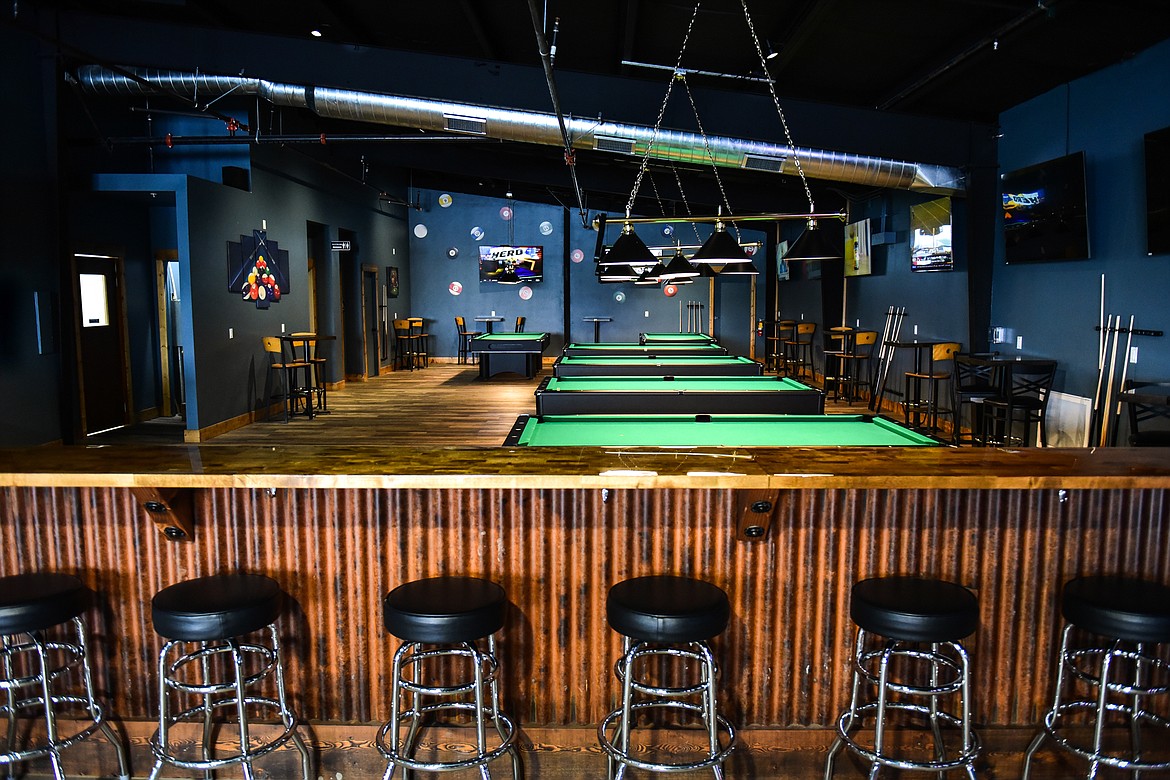 Several pool tables, dart boards and televisions in an area adjacent to the restaurant and bar at Games N Taps in Kalispell on Tuesday, Jan. 31. (Casey Kreider/Daily Inter Lake)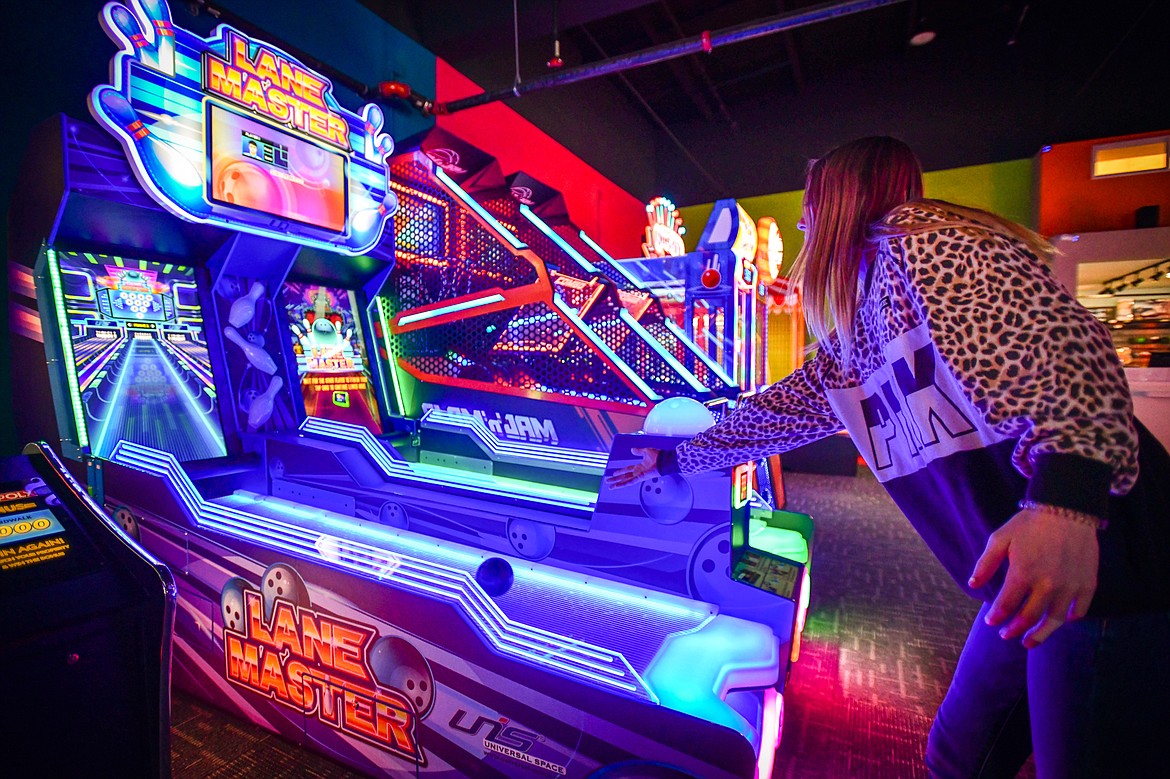 Hailey Speed plays an arcade bowling game called Lane Master at Games N Taps in Kalispell on Tuesday, Jan. 31. (Casey Kreider/Daily Inter Lake)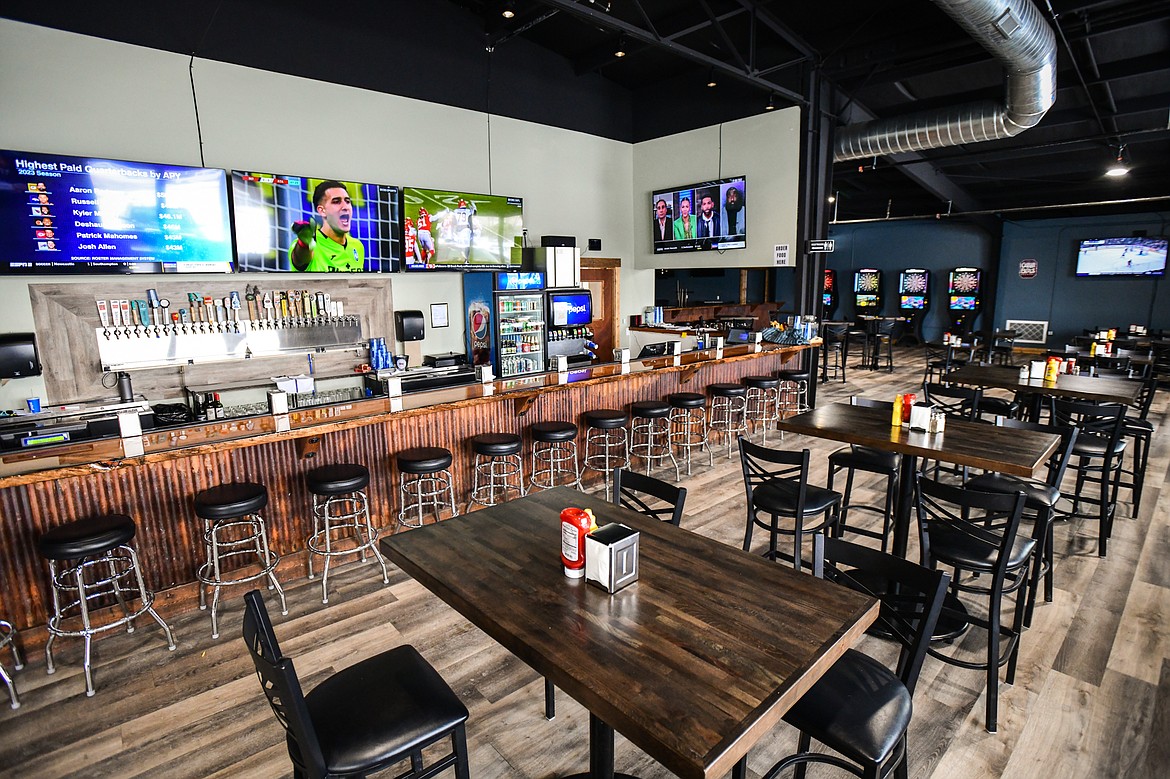 The bar and restaurant area inside Games N Taps in Kalispell on Tuesday, Jan. 31. (Casey Kreider/Daily Inter Lake)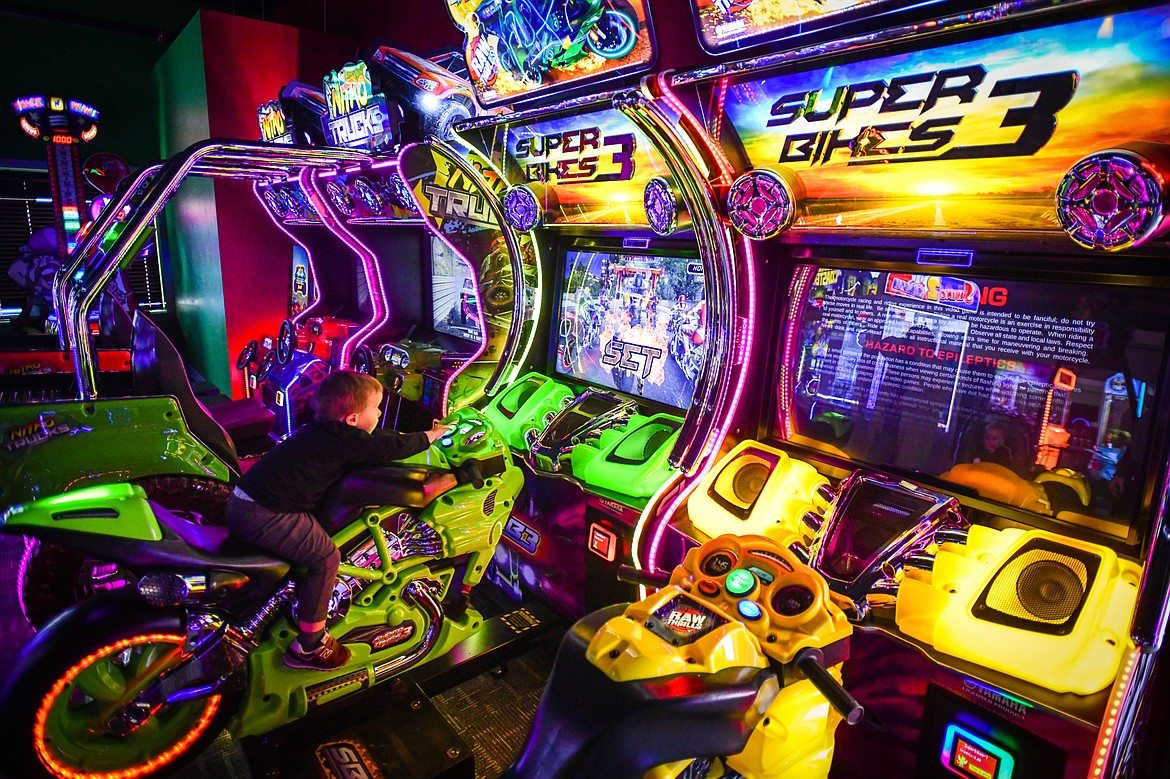 Paxton Kelly plays a motorcycle racing arcade game called Super Bikes 3 at Games N Taps in Kalispell on Tuesday, Jan. 31. (Casey Kreider/Daily Inter Lake)
Previous
Next
by
SUMMER ZALESKY Daily Inter Lake
|
February 19, 2023 12:00 AM
A new entertainment center is offering a space for families to make life-long memories with games, food and music.
The heavily-anticipated Games N Taps made its debut in January and is expected to have a grand opening in March. The space on U.S. 93 south of downtown features over 50 arcade games, six pool tables, four dart boards, and a restaurant.
Owner Tony Tran hopes Games N Taps will create opportunities for parents to bond with their children as well as offer an indoor safe haven for families looking to escape the cold winter months.
"I want this to be the best place to hang out in town," said Tran. "We've already done the heavy lifting and now families can build memories together. This place will help parents gain perspective on what's important and encourage them to better the next generation."
During the COVID-19 pandemic, Tran realized that children were missing out on part of their childhood and with three children of his own, Games N Taps is a way to redeem lost time.
"As soon as I had kids, my life stopped being my own. I now have to live my life for my kids so they can have somebody to look up to," he said. "Kids are the future."
The restaurant, which is separate from the arcade, offers food such as pizza, wings, and burgers that are made in-house with fresh ingredients. In an effort to pour back into the community, Games N Taps serves only local beer from breweries such as Sacred Waters and Bias Brewing.
"By bringing in local beer, we are bringing money back to each family and to the community," Tran said.
With few music venues in south Kalispell, Tran is excited to offer live music to the area and give local musicians the opportunity to perform. Games N Taps will provide a space to watch sports and have parties or events. Tran also hopes to collaborate with other businesses in the future and do fundraising events.
"Even though there aren't many places in the valley for indoor activities, other people didn't want to do this because it's costly, not easy to do, and involves lots of liability. You have to deal with the arcade game manufacturers and it can be a lot of headache," explained Tran. "But I have a purpose to help one life at a time and I want to make sure customers are being taken care of."
The lofty business endeavor is worth it for Tran as it means creating a space for families to connect and build memories together.
Games N Taps is located at 2400 U.S. 93 S in Kalispell and can be reached by phone at 406-756-8111 or email at info@gamesntaps.com. To find out more about Games N Taps, visit their website at gamesntaps.com
Reporter Summer Zalesky may be reached at szalesky@dailyinterlake.com.
Recent Headlines
---