Family friendly theater come to stage with one-act plays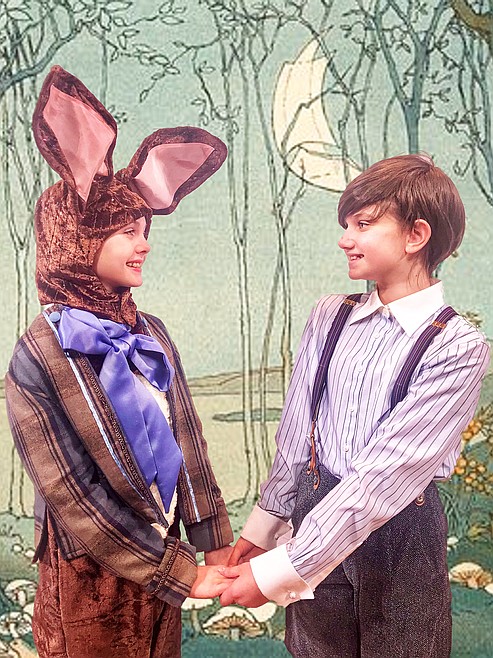 Whitefish Theatre Co. presents "The Velveteen Rabbit" as part of their double feature theatre production. Madeline Spear plays the Velveteen Rabbit and Kinnerly Beers plays the Boy. (Photo courtesy of WTC)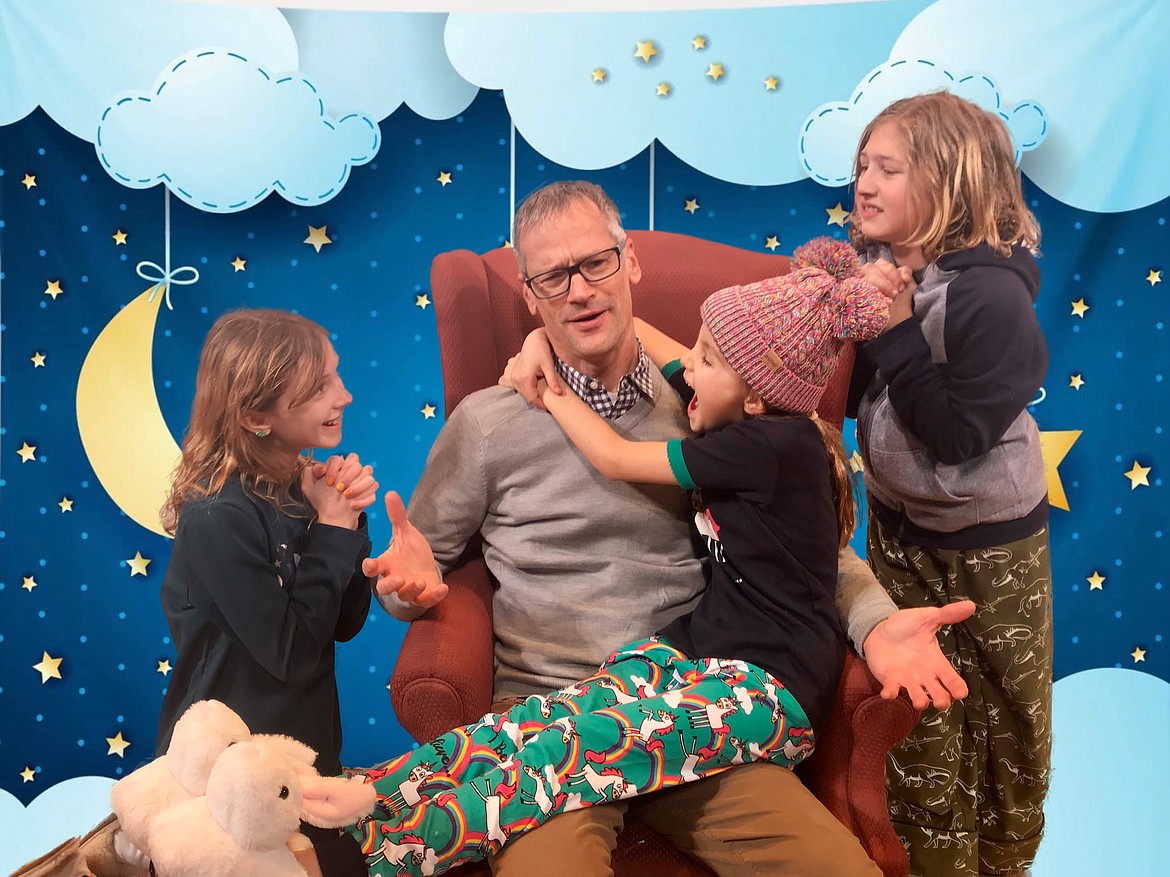 Whitefish Theatre Co. presents "Bedtime Stories (As Told By Our Dad)(Who Messed Them Up)" as part of their double feature theatre production. Cast members include Pia Sarraille, Konrad Binder, Rooney Weidemann and Gabriel Walrath. (Photo courtesy of WTC)
Previous
Next
|
February 23, 2023 12:00 AM
The Whitefish Theatre Company is presenting two one-act plays back to back showcasing heart-warming stories.
The show "The Velveteen Rabbit" and "Bedtime Stories (As Told By Our Dad)(Who Messed Them Up) open with a sneak preview night on Feb. 23 at 7:30 p.m. at the O'Shaughnessy Center in Whitefish. Performances continue on Feb. 24 and 25 and March 3 and 4 at 7:30 p.m. Matinee performances are on Feb. 26 and March 5 at 4 p.m.
Adapted from the classic book by Margery Williams, "The Velveteen Rabbit" is a touching story about the transformative power of love. One Christmas morning, a shy stuffed bunny enters the world of a young boy's nursery. Initially ignored in favor of more modern toys, she waits patiently to be noticed, wondering if she will ever be loved like the others. When the wise old Skin Horse reveals the majesty and mystery of what it means to become Real, the Velveteen Rabbit begins an odyssey of the heart to make a lasting connection with her boy that will endure for always.
The fun then continues when it's Dad's turn to tell his three rambunctious kids their bedtime stories in "Bedtime Stories (As Told By Our Dad)(Who Messed Them Up)." However, the classics get creative when Dad gets fuzzy on the details: a prince with a snoring problem spices up "The Princess and The Pea," "The Boy Who Cried Wolf" cries dinosaur instead, and "Rumpelstiltskin" helps turn all that pesky gold into straw.
"'The Velveteen Rabbit' written in 1922 is vastly different from Ed Monk's hilarious 2016 retelling of well-known fairy tales, both in time period and in artistic style," says director Emily Pollard. "Yet both of them complement each other so well by reminding us of the beauty of love, play, laughter, and childhood. It has been such a joy to work with this wonderful cast to bring these two stories to life."
Pollard is thrilled to be making her directorial debut with WTC after spending the last several years studying music and theater, directing local high school and children's theater, and teaching musical theater and dance.
The cast of both plays is comprised of 23 talented young and adult actors from all over the Flathead Valley, including Madeline Spear who plays Velveteen Rabbit, Kinnerly Beers who plays The Boy, Landen Pullen who plays Model Boat, Ruby Davis who plays Timothy, Ethan Lopez who plays Skin Horse, Patty Thiel who plays Nana, Dagny DeAnda who plays Doctor, Konrad Binder who plays Dad, Pia Sarraille who plays Katie, Gabriel Walrath who plays Wally, Rooney Weidemann who plays Ashley, Linnea Springer Owens who plays Prime Minister, Eleanor Coggins who plays Queen, Bronwin Prew who plays Princess 1, Adison Elie who plays Princess 2, Olive Scallen who plays Mindy, Elijah Walrath who plays Wilbur, Ruth Smeltzer who plays Dancing Rabbit 1, Lucia Binder as The Black Sheep, and Lyra Owens, Noah Thiel, Ashley Rickels, and Devin Valazza who play Wild Rabbits.
"It is such an amazing community experience having a cast of both adults and children," says Pollard. "Many thanks to all the wonderful people at WTC who come together year after year to make shows like this happen."
Tickets for the sneak preview on Feb. 23 are $12 for adults and $10 for students and are available only at the door with general seating. Tickets for other performances are $20 for adults, $18 for seniors, and $10 for students with reserved seating. Tickets can be purchased at the Box Office at 1 Central Avenue in Whitefish or by calling 862-5371. Box Office Hours are 11 a.m. to 3 p.m. Monday through Friday and one hour before a performance. Individual tickets can also be purchased online at www.whitefishtheatreco.org.
This show is sponsored by Glacier Bank, Harlow and Underscore Art. Stockman Bank is sponsoring the educational outreach for the show.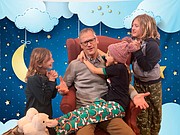 Recent Headlines
---