ImagineIF downsizes Marion branch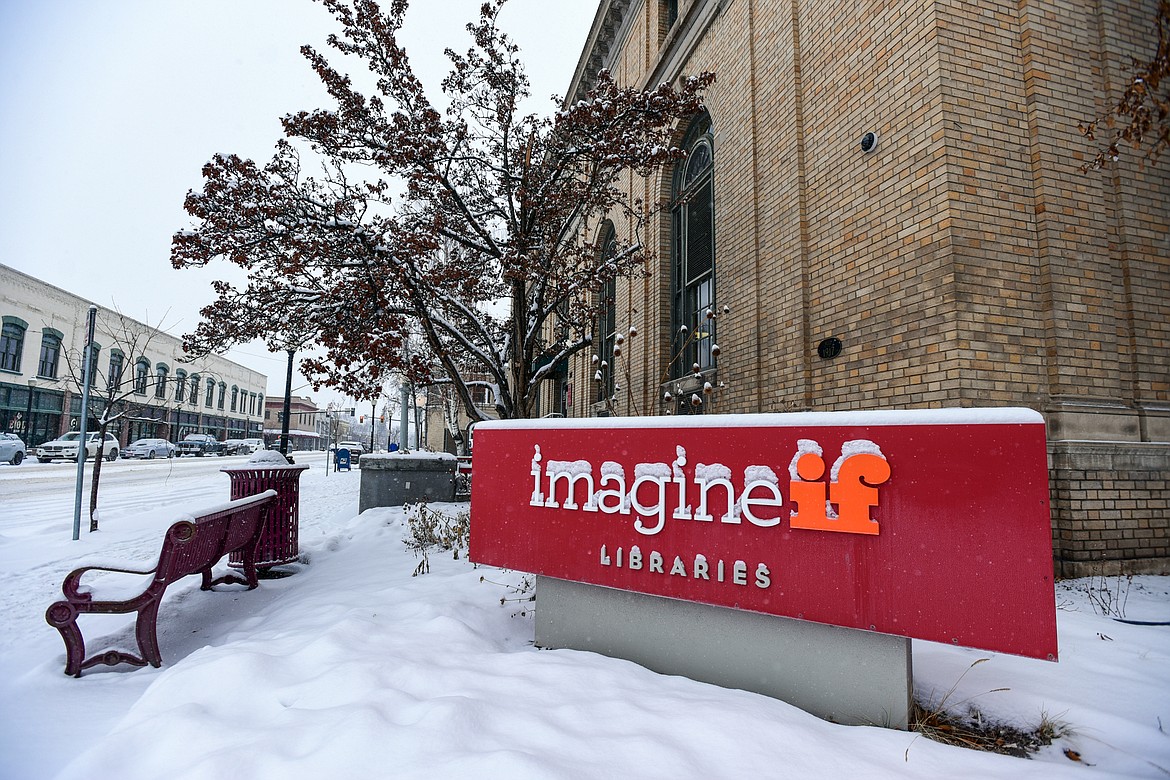 ImagineIF Library Kalispell on Tuesday, Jan. 31. (Casey Kreider/Daily Inter Lake)
by
TAYLOR INMAN
Daily Inter Lake
|
February 28, 2023 12:00 AM
ImagineIF Libraries has downsized its Marion branch in response to a slew of changes at the community's elementary school, which houses the facility, but will still allow book holds to be picked up at the location.
Director Ashley Cummins said at a Feb. 23 Board of Trustees meeting that ImagineIF's outpost provided the school with Wi-Fi and housed a small collection of books. In exchange, administrators allowed public access to the school after classes ended.
With the former Marion branch librarian passing away last year, the hiring of a new principal and plans to renovate Marion School moving along, the district was no longer administering library services.
School officials expressed interest in modifying what the district offered in the library, so Cummins met with administrators to discuss a new contract. There were concerns about staff time and budgeting.
Cummins said she drafted a new contract based upon ImagineIF's agreement with the West Shore Community Library in Lakeside. Though not an official branch of ImagineIF, patrons of the county library system can pick up previously reserved books at the location.
She said school administrators in Marion told her they will still offer public Wi-Fi and that they will reconsider offering more services to library patrons once the planned renovation project is completed.
"When that time comes, we reevaluate and see if we can expand on them," Cummins said. "So, it's a step back for us, but it's the best option for them and we're still providing services to our residents."
Cummins said they will give all ImagineIF materials that are currently housed at the Marion branch to the school. They will also continue to donate materials to Marion that get weeded out of their collection.
The school is now responsible for the Wi-Fi network. It's not yet known when members of the public might have access to the facility.
The station to drop-off books or pick up holds will be relocated to the front office, which will host a check-out station in the future. ImagineIF will add Marion to its courier route, designating runners to transport books back and forth.
Previously, the former librarian would voluntarily transfer books to and from the branch. ImagineIF Board Chair Doug Adams said the school's principal was willing to help bring the books back to Kalispell.
Reporter Taylor Inman can be reached at tinman@dailyinterlake.com.
Recent Headlines
---