Prosecutors: Alleged Kalispell shooter claimed self defense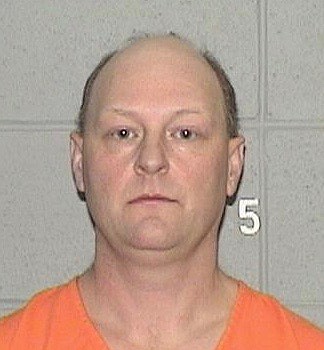 Jacob Richard Norris is being held at the Flathead County Detention Center on a felony charge of assault with a weapon following a shooting Friday, Dec. 30, 2022, on West Reserve Drive. (Flathead County Detention Center photo)
Prosecutors say the man arrested in connection with a West Reserve Drive shooting last weekend handed his gun over to a gas station cashier afterward and claimed to have been attacked.
Jacob Richard Norris, 40, faces a single felony count of assault with a weapon in Flathead County District Court following the Dec. 30 confrontation. His arraignment is scheduled for Jan. 19 before Judge Amy Eddy.
New details about the shooting, which Kalispell officials announced in a Dec. 31 press release, emerged in an affidavit filed in district court Jan. 3. In it, Deputy County Attorney Alison Howard wrote that Kalispell Police officers learned en route to the West Reserve Drive gas station that one of three men involved had suffered a gunshot wound to the abdomen.
Flathead County Sheriff's Office deputies had Norris detained prior to the officers' arrival, court documents said. During a subsequent search, police allegedly found two magazines in his pocket.
While Norris and his brother, who also was involved in the confrontation, allegedly declined to speak with authorities — Norris asked for an attorney — investigators secured surveillance footage as well as a recording shot by a bystander, court documents said.
One of the videos allegedly showed the victim arguing with Norris. As he tried to approach Norris, Norris' brother put his arms out to prevent the two from reaching one another, court documents said.
When the two later met near the front door of the gas station, Norris is allegedly seen pulling an object from his body. The victim crumples to the ground, according to court documents.
After the alleged shooting, authorities believe Norris walked into the gas station and handed a cashier his gun. He allegedly told the cashier he shot another individual after being attacked.
The victim, meanwhile, received treatment for a gunshot wound to the chest before first responders transported him to Logan Health Medical Center where authorities later interviewed him, court documents said.
He said the brothers approached him asking for "dope," according to court documents. During the conversation, Norris allegedly called him a "tweaker," sparking an argument. That's when Norris shot him, the victim told authorities, according to court documents.
Assault with a weapon is punishable by up to 20 years in state prison and a $50,000 fine.
News Editor Derrick Perkins can be reached at 758-4430 or dperkins@dailyinterlake.com.
Recent Headlines
---